How to Write a History Research Paper
How do I pick a topic?
But I can't find any material…
Research Guide
Writing guide.
See also: How to Write a Good History Essay
1. How do I pick a topic?
Picking a topic is perhaps the most important step in writing a research paper. To do it well requires several steps of refinement. First you have to determine a general area in which you have an interest (if you aren't interested, your readers won't be either). You do not write a paper "about the Civil War," however, for that is such a large and vague concept that the paper will be too shallow or you will be swamped with information. The next step is to narrow your topic. Are you interested in comparison? battles? social change? politics? causes? biography? Once you reach this stage try to formulate your research topic as a question. For example, suppose that you decide to write a paper on the use of the films of the 1930's and what they can tell historians about the Great Depression. You might turn that into the following question: "What are the primary values expressed in films of the 1930's?" Or you might ask a quite different question, "What is the standard of living portrayed in films of the 1930's?" There are other questions, of course, which you could have asked, but these two clearly illustrate how different two papers on the same general subject might be. By asking yourself a question as a means of starting research on a topic you will help yourself find the answers. You also open the door to loading the evidence one way or another. It will help you decide what kinds of evidence might be pertinent to your question, and it can also twist perceptions of a topic. For example, if you ask a question about economics as motivation, you are not likely to learn much about ideals, and vice versa.
2. But I can't find any material…
No one should pick a topic without trying to figure out how one could discover pertinent information, nor should anyone settle on a topic before getting some background information about the general area. These two checks should make sure your paper is in the realm of the possible. The trick of good research is detective work and imaginative thinking on how one can find information. First try to figure out what kinds of things you should know about a topic to answer your research question. Are there statistics? Do you need personal letters? What background information should be included? Then if you do not know how to find that particular kind of information, ASK . A reference librarian or professor is much more likely to be able to steer you to the right sources if you can ask a specific question such as "Where can I find statistics on the number of interracial marriages?" than if you say "What can you find on racial attitudes?"
Use the footnotes and bibliographies of general background books as well as reference aids to lead you to special studies. If Carleton does not have the books or sources you need, try ordering through the library minitex. Many sources are also available on-line.
As your research paper takes shape you will find that you need background on people, places, events, etc. Do not just rely on some general survey for all of your background. Check the several good dictionaries of biography for background on people, or see if there is a standard book-length biography. If you are dealing with a legal matter check into the background of the judges who make the court decision and the circumstances surrounding the original incident or law. Try looking for public opinions in newspapers of the time. In other words, each bit of information you find should open the possibility of other research paths.
Learn to use several research techniques. You cannot count on a good research paper coming from browsing on one shelf at the library. A really pertinent book may be hidden in another section of the library due to classification quirks. The Readers' Guide (Ref. A13 .R4) is not the only source for magazine articles, nor the card catalog for books. There are whole books which are listings of other books on particular topics. There are specialized indexes of magazine articles. Modern History Journals are indexed in the Social Studies and Humanities Index (Ref. A13 .R282) before 1976 After 1976 use the Social Sciences Index (REF A13 .S62) and the Humanities Index (Ref. A13 .H85). See also Historical Abstracts (Ref. D1 .H5). Reference Librarians would love to help you learn to use these research tools. It pays to browse in the reference room at the library and poke into the guides which are on the shelves. It also pays to browse the Internet.
3. Help! How do I put this together?
A. preliminary research:.
If you do not already have a general background on your topic, get the most recent good general source on the topic and read it for general orientation. On the basis of that reading formulate as clearly focused question as you can. You should generally discuss with your professor at that point whether your question is a feasible one.
B. Building a Basic Bibliography:
Use the bibliography/notes in your first general source, MUSE, and especially Historical Abstracts on cd-rom in the Library Reading Room (the computer farthest to the left in the front row as you walk past the Reference Desk — or ask there). If there is a specialized bibliography on your topic, you will certainly want to consult that as well, but these are often a bit dated.
C. Building a Full Bibliography:
Read the recent articles or chapters that seem to focus on your topic best. This will allow you to focus your research question quite a bit. Use the sources cited and/or discussed in this reading to build a full bibliography. Use such tools as Historical Abstracts (or, depending on your topic, the abstracts from a different field) and a large, convenient computer-based national library catalog (e.g. the University of California system from the "Libs" command in your VAX account or the smaller University of Minnesota library through MUSE) to check out your sources fully. For specific article searches "Uncover" (press returns for the "open access") or possibly (less likely for history) "First Search" through "Connect to Other Resources" in MUSE can also be useful.
D. Major Research:
Now do the bulk of your research. But do not overdo it. Do not fall into the trap of reading and reading to avoid getting started on the writing. After you have the bulk of information you might need, start writing. You can fill in the smaller gaps of your research more effectively later.
A. Outline:
Write a preliminary thesis statement, expressing what you believe your major argument(s) will be. Sketch out a broad outline that indicates the structure — main points and subpoints or your argument as it seems at this time. Do not get too detailed at this point.
B. The First Draft:
On the basis of this thesis statement and outline, start writing, even pieces, as soon as you have enough information to start. Do not wait until you have filled all the research gaps. Keep on writing. If you run into smaller research questions just mark the text with a searchable symbol. It is important that you try to get to the end point of this writing as soon as possible, even if you leave pieces still in outline form at first and then fill the gaps after you get to the end.
Critical advice for larger papers: It is often more effective not to start at the point where the beginning of your paper will be. Especially the introductory paragraph is often best left until later, when you feel ready and inspired.
C. The Second Draft:
The "second draft" is a fully re-thought and rewritten version of your paper. It is at the heart of the writing process.
First, lay your first draft aside for a day or so to gain distance from it. After that break, read it over with a critical eye as you would somebody else's paper (well, almost!). You will probably find that your first draft is still quite descriptive, rather than argumentative. It is likely to wander; your perspective and usually even the thesis seemed to change/develop as you wrote. Don't despair. That is perfectly normal even for experienced writers (even after 40 years and a good deal of published work!). You will be frustrated. But keep questioning your paper along the following lines: What precisely are my key questions? What parts of my evidence here are really pertinent to those questions (that is, does it help me answer them)? How or in what order can I structure my paper most effectively to answer those questions most clearly and efficiently for my reader?
At this point you must outline your paper freshly. Mark up your first draft, ask tough questions whether your argument is clear and whether the order in which you present your points is effective! You must write conceptually a new paper at this point, even if you can use paragraphs and especially quotes, factual data in the new draft.
It is critical that in your new draft your paragraphs start with topic sentences that identify the argument you will be making in the particular paragraph (sometimes this can be strings of two or three paragraphs). The individual steps in your argument must be clearly reflected in the topic sentences of your paragraphs (or a couple of them linked).
D. The Third or Final Draft:
You are now ready to check for basic rules of good writing. This is when you need to check the diction, that is, the accuracy and suitability of words. Eliminate unnecessary passive or awkward noun constructions (active-voice, verbal constructions are usually more effective); improve the flow of your transitions; avoid repetitions or split infinitives; correct apostrophes in possessives and such. Make the style clear and smooth. Check that the start of your paper is interesting for the reader. Last but not least, cut out unnecessary verbiage and wordiness. Spell-check and proof-read.
– Diethelm Prowe, 1998
Write a Historiography
What is historiography, what is the purpose of a historiography paper, what are the different branches of history, what are the parts of a historiography paper.
Seven Steps to Writing Historiography
Resources for Gathering and Reading the Literature
Resources for Writing and Revising
Additional Resources and Guides
Ask Us: Chat, email, visit or call
Guide: Cite Your Sources: Chicago Notes & Bibliography
Get assistance
The library offers a range of helpful services. All of our appointments are free of charge and confidential.
Historiography means "the writing of history." In a research paper, the writer asks questions about the past, analyzes primary sources, and presents an argument about historical events, people, or societies. In a historiography paper, the author critiques, evaluates, and summarizes how historians have approached, discussed, and debated certain topics over time.
Scholars who work with the same historical records and archival materials can often come away from their research with vastly different opinions about why things happened the way they did. In some cases, historians who study the same sources are not even interested in the same topics or people! This variety of approaches is precisely why we write historiographies.
Historians arrive at such different conclusions for many reasons. One is that historians are individuals with unique experiences, and our experiences and identities often affect how we approach our work. Historians are also influenced by social, cultural, political, and technological events in their lifetimes. For example, the introduction of computers allowed historians to use more quantitative data in their research, while social and political developments (e.g., civil, gay, and women's rights movements) continue to influence the kinds of questions historians ask about historical subjects.
In a historiographical paper, the author (that's you!) examines the sources, theories, and assumptions that historians have used to conduct their research. Your job is then to explain why and how the history of a particular subject has been written the way it has.
Writing historiography is a lot like writing a literature review . For this reason, many of the links and resources in this LibGuide will direct you towards existing Library resources for writing literature reviews.
Historiography assignments typically have two goals:
They encourage you to explore secondary studies and familiarize yourself with scholarly debates within the history of a given topic.
how historians have treated a topic in the past,
how they have used novel approaches and methodologies to ask new questions, and
how other disciplines like anthropology, sociology, literary critique, and psychology have influenced the work of historians.
Your instructor might leave the approach up to you or they might encourage you to write a specific kind of historiography. For example, your paper might:
analyze how contemporary or near-contemporary historians interpreted or explained past events as or just after they occurred,
review how historians have approached a specific topic over time and explain why their methods and assumptions have produced different or similar arguments, or
compare how historians from different "schools" of thought have treated the same topic.
Depending on the nature of your paper and argument, you might end up combining some of these approaches, for example, by dividing your paper chronologically and discussing the branches of history that were popular during each period.
There are many fields and subfields within history, each with its own theoretical assumptions and methodological trends, but this list of the most common ones will help you get started:
Art history
Cultural history
Diplomatic history
Economic history
Environmental history
History of science
Intellectual history
Political history
Social history
Women's and gender history
Like most history papers, the historiography follows a traditional essay structure with an introduction, body paragraphs, and a conclusion. The major difference is that the analysis focuses on the secondary sources, as opposed to the primary sources.
What is the difference between primary and secondary sources?
Primary sources are the sources created by or about our historical subjects, during or slightly after the period we study. They can be firsthand accounts of historical events (newspapers, chronicles, diaries, letters, memoirs, or court documents) or sources that were produced during or just after the period we study (books, songs, films, art, or artifacts). The most important distinction is that most of these sources do not contain any big-picture analysis of the past: they are sources or materials that get us as close to our subjects as possible, to help us understand how they thought, believed, and lived.
Secondary sources are the texts that contain research produced by historians who have analyzed primary sources to learn more about the past. To help the reader understand their arguments, the authors of historical studies interpret, analyze, and synthesize information from primary sources and the research of other historians. Peer-reviewed articles, books, and conference papers are all considered secondary sources.
Introduction
To explain the focus and show the importance of the subject.
provide the framework, selection criteria, or parameters of your historiography.
provide brief background context for the topic being discussed.
outline what kind of work has been done on the topic.
briefly point out any controversies within the field or any recent research that has raised questions about earlier assumptions, if they are relevant to your paper.
In a stand-alone historiography paper, the thesis statement will sum up and evaluate the current state of research on this topic.
In a historiography paper that introduces or is preparatory to an argumentative history paper or graduate thesis, the thesis statement will situate your original research within the existing historiographical debates and help to justify your work by proving what is new or interesting about your chosen approach.
To summarize and evaluate the current state of historical knowledge about this subject.
To note major themes or topics, the most important trends, and any findings on which researchers agree or disagree.
Can be divided by subheadings, but this is usually not necessary in papers shorter than 2,000 words.
For example, a historiography section in a dissertation on memories of the Second World War might discuss how commemoration has been studied in the context of the First World War and the American Civil War, as well as broader cultures of commemoration in Britain, Canada, Australia, and the US.
To summarize the evidence presented and show its significance.
Rather than restating your thesis or purpose statement, explain what your historiographical overview tells you about the current state of the field.
If the historiography is an introduction to your own research, the conclusion highlights gaps and shows how earlier research has led to your own research project and chosen methodology.
If the historiography is a stand-alone assignment for a course, the conclusion should summarize your findings and discuss implications and possibilities for future research.
In most history courses at the University of Guelph, you will use Chicago Manual of Style's notes and bibliography reference style (footnotes). Follow the guidelines to format citations (footnotes) and create a reference list or bibliography at the end of your paper.
To get started with basic Chicago style, see the library's quick guide on how to Cite Your Sources: Chicago Notes & Bibliography .
Next: Seven Steps to Writing Historiography >>
Last Updated: Feb 28, 2023 11:13 AM
URL: https://guides.lib.uoguelph.ca/Historiography
Suggest an edit to this guide
This work is licensed under a Creative Commons Attribution-NonCommercial-ShareAlike 4.0 International License.
AHA Communities
Buy AHA Merchandise
Cookies and Privacy Policy
In This Section
Reflective Essay
For Teachers
For Students
Narrative Overviews
Contrast and Comparison Exercises
Image Exercises
Florentine Codex
Letters from Hernan Cortes
Historia Verdadera
Writing History: An Introductory Guide to How History Is Produced
What is history.
Most people believe that history is a "collection of facts about the past." This is reinforced through the use of textbooks used in teaching history. They are written as though they are collections of information. In fact, history is NOT a "collection of facts about the past." History consists of making arguments about what happened in the past on the basis of what people recorded (in written documents, cultural artifacts, or oral traditions) at the time. Historians often disagree over what "the facts" are as well as over how they should be interpreted. The problem is complicated for major events that produce "winners" and "losers," since we are more likely to have sources written by the "winners," designed to show why they were heroic in their victories.
History in Your Textbook
Many textbooks acknowledge this in lots of places. For example, in one book, the authors write, "The stories of the conquests of Mexico and Peru are epic tales told by the victors. Glorified by the chronicles of their companions, the conquistadors, or conquerors, especially Hernán Cortés (1485-1547), emerged as heroes larger than life." The authors then continue to describe Cortés 's actions that ultimately led to the capture of Cuauhtómoc, who ruled the Mexicas after Moctezuma died. From the authors' perspective, there is no question that Moctezuma died when he was hit by a rock thrown by one of his own subjects. When you read accounts of the incident, however, the situation was so unstable, that it is not clear how Moctezuma died. Note: there is little analysis in this passage. The authors are simply telling the story based upon Spanish versions of what happened. There is no interpretation. There is no explanation of why the Mexicas lost. Many individuals believe that history is about telling stories, but most historians also want answers to questions like why did the Mexicas lose?
What Are Primary Sources?
To answer these questions, historians turn to primary sources, sources that were written at the time of the event, in this case written from 1519-1521 in Mexico. These would be firsthand accounts. Unfortunately, in the case of the conquest of Mexico, there is only one genuine primary source written from 1519-1521. This primary source consists of the letters Cortés wrote and sent to Spain. Other sources are conventionally used as primary sources, although they were written long after the conquest. One example consists of the account written by Cortés 's companion, Bernal Díaz del Castillo. Other accounts consist of Mexica and other Nahua stories and traditions about the conquest of Mexico from their point of view.
Making Arguments in the Textbook
Historians then use these sources to make arguments, which could possibly be refuted by different interpretations of the same evidence or the discovery of new sources. For example, the Bentley and Ziegler textbook make several arguments on page 597 about why the Spaniards won:
"Steel swords, muskets, cannons, and horses offered Cortés and his men some advantage over the forces they met and help to account for the Spanish conquest of the Aztec empire".
"Quite apart from military technology, Cortés' expedition benefited from divisions among the indigenous peoples of Mexico."
"With the aid of Doña Marina, the conquistadors forged alliances with peoples who resented domination by the Mexicas, the leaders of the Aztec empire...."
Ideally, under each of these "thesis statements," that is, each of these arguments about why the Mexicas were defeated, the authors will give some examples of information that backs up their "thesis." To write effective history and history essays, in fact to write successfully in any area, you should begin your essay with the "thesis" or argument you want to prove with concrete examples that support your thesis. Since the Bentley and Ziegler book does not provide any evidence to back up their main arguments, you can easily use the material available here to provide evidence to support your claim that any one of the above arguments is better than the others. You could also use the evidence to introduce other possibilities: Mocteuzuma's poor leadership, Cortés' craftiness, or disease.
Become a Critical Reader
To become a critical reader, to empower yourself to "own your own history," you should think carefully about whether the evidence the authors provide does in fact support their theses. Since the Bentley and Ziegler book provides only conclusions and not much evidence to back up their main points, you may want to explore your class notes on the topic and then examine the primary sources included on the Conquest of Mexico on this web site.
Your Assignment for Writing History with Primary Sources
There are several ways to make this a successful assignment. First, you might take any of the theses presented in the book and use information from primary sources to disprove it—the "trash the book" approach. Or, if your professor has said something in class that you are not sure about, find material to disprove it—the "trash the prof" approach (and, yes, it is really okay if you have the evidence ). Another approach is to include new information that the authors ignored . For example, the authors say nothing about omens. If one analyzes omens in the conquest, will it change the theses or interpretations presented in the textbook? Or, can one really present a Spanish or Mexica perspective? Another approach is to make your own thesis, i.e., one of the biggest reasons for the conquest was that Moctezuma fundamentally misunderstood Cortés.
When Sources Disagree
If you do work with the Mexican materials, you will encounter the harsh reality of historical research: the sources do not always agree on what happened in a given event. It is up to you, then, to decide who to believe. Most historians would probably believe Cortés' letters were the most likely to be accurate, but is this statement justified? Cortés was in the heat of battle and while it looked like he might win easy victory in 1519, he did not complete his mission until 1521. The Cuban Governor, Diego Velázquez wanted his men to capture Cortés and bring him back to Cuba on charges of insubordination. Was he painting an unusually rosy picture of his situation so that the Spanish King would continue to support him? It is up to you to decide. Have the courage to own your own history! Díaz Del Castillo wrote his account later in his life, when the Spaniards were being attacked for the harsh policies they implemented in Mexico after the conquest. He also was upset that Cortés' personal secretary published a book that made it appear that only Cortés was responsible for the conquest. There is no question that the idea of the heroic nature of the Spanish actions is clearest in his account. But does this mean he was wrong about what he said happened and why? It is up to you to decide. The Mexica accounts are the most complex since they were originally oral histories told in Nahuatl that were then written down in a newly rendered alphabetic Nahuatl. They include additional Mexica illustrations of their version of what happened, for painting was a traditional way in which the Mexicas wrote history. Think about what the pictures tell us. In fact, a good paper might support a thesis that uses a picture as evidence. Again, how reliable is this material? It is up to you to decide.
One way to think about the primary sources is to ask the questions: (1) when was the source written, (2) who is the intended audience of the source, (3) what are the similarities between the accounts, (4) what are the differences between the accounts, (5) what pieces of information in the accounts will support your thesis, and (6) what information in the sources are totally irrelevant to the thesis or argument you want to make.
PRO Courses Guides New Tech Help Pro Expert Videos About wikiHow Pro Upgrade Sign In
EDIT Edit this Article
EXPLORE Tech Help Pro About Us Random Article Quizzes Request a New Article Community Dashboard This Or That Game Popular Categories Arts and Entertainment Artwork Books Movies Computers and Electronics Computers Phone Skills Technology Hacks Health Men's Health Mental Health Women's Health Relationships Dating Love Relationship Issues Hobbies and Crafts Crafts Drawing Games Education & Communication Communication Skills Personal Development Studying Personal Care and Style Fashion Hair Care Personal Hygiene Youth Personal Care School Stuff Dating All Categories Arts and Entertainment Finance and Business Home and Garden Relationship Quizzes Cars & Other Vehicles Food and Entertaining Personal Care and Style Sports and Fitness Computers and Electronics Health Pets and Animals Travel Education & Communication Hobbies and Crafts Philosophy and Religion Work World Family Life Holidays and Traditions Relationships Youth
Browse Articles
Learn Something New
Quizzes Hot
This Or That Game New
Train Your Brain
Explore More
Support wikiHow
About wikiHow
Log in / Sign up
Education and Communications
College University and Postgraduate
Academic Writing
How to Write a History Essay
Last Updated: December 27, 2022 Fact Checked
This article was co-authored by Emily Listmann, MA . Emily Listmann is a private tutor in San Carlos, California. She has worked as a Social Studies Teacher, Curriculum Coordinator, and an SAT Prep Teacher. She received her MA in Education from the Stanford Graduate School of Education in 2014. There are 8 references cited in this article, which can be found at the bottom of the page. This article has been fact-checked, ensuring the accuracy of any cited facts and confirming the authority of its sources. This article has been viewed 239,976 times.
Writing a history essay requires you to include a lot of details and historical information within a given number of words or required pages. It's important to provide all the needed information, but also to present it in a cohesive, intelligent way. Know how to write a history essay that demonstrates your writing skills and your understanding of the material.
Preparing to Write Your Essay
The key words will often need to be defined at the start of your essay, and will serve as its boundaries. [2] X Research source
For example, if the question was "To what extent was the First World War a Total War?", the key terms are "First World War", and "Total War".
Do this before you begin conducting your research to ensure that your reading is closely focussed to the question and you don't waste time.
Explain: provide an explanation of why something happened or didn't happen.
Interpret: analyse information within a larger framework to contextualise it.
Evaluate: present and support a value-judgement.
Argue: take a clear position on a debate and justify it. [3] X Research source
Your thesis statement should clearly address the essay prompt and provide supporting arguments. These supporting arguments will become body paragraphs in your essay, where you'll elaborate and provide concrete evidence. [4] X Trustworthy Source Purdue Online Writing Lab Trusted resource for writing and citation guidelines Go to source
Your argument may change or become more nuanced as your write your essay, but having a clear thesis statement which you can refer back to is very helpful.
For example, your summary could be something like "The First World War was a 'total war' because civilian populations were mobilized both in the battlefield and on the home front".
Pick out some key quotes that make your argument precisely and persuasively. [5] X Research source
When writing your plan, you should already be thinking about how your essay will flow, and how each point will connect together.
Doing Your Research
Primary source material refers to any texts, films, pictures, or any other kind of evidence that was produced in the historical period, or by someone who participated in the events of the period, that you are writing about.
Secondary material is the work by historians or other writers analysing events in the past. The body of historical work on a period or event is known as the historiography.
It is not unusual to write a literature review or historiographical essay which does not directly draw on primary material.
Typically a research essay would need significant primary material.
Start with the core texts in your reading list or course bibliography. Your teacher will have carefully selected these so you should start there.
Look in footnotes and bibliographies. When you are reading be sure to pay attention to the footnotes and bibliographies which can guide you to further sources a give you a clear picture of the important texts.
Use the library. If you have access to a library at your school or college, be sure to make the most of it. Search online catalogues and speak to librarians.
Access online journal databases. If you are in college it is likely that you will have access to academic journals online. These are an excellent and easy to navigate resources.
Use online sources with discretion. Try using free scholarly databases, like Google Scholar, which offer quality academic sources, but avoid using the non-trustworthy websites that come up when you simply search your topic online.
Avoid using crowd-sourced sites like Wikipedia as sources. However, you can look at the sources cited on a Wikipedia page and use them instead, if they seem credible.
Who is the author? Is it written by an academic with a position at a University? Search for the author online.
Who is the publisher? Is the book published by an established academic press? Look in the cover to check the publisher, if it is published by a University Press that is a good sign.
If it's an article, where is published? If you are using an article check that it has been published in an academic journal. [8] X Research source
If the article is online, what is the URL? Government sources with .gov addresses are good sources, as are .edu sites.
Ask yourself why the author is making this argument. Evaluate the text by placing it into a broader intellectual context. Is it part of a certain tradition in historiography? Is it a response to a particular idea?
Consider where there are weaknesses and limitations to the argument. Always keep a critical mindset and try to identify areas where you think the argument is overly stretched or the evidence doesn't match the author's claims. [9] X Research source
Label all your notes with the page numbers and precise bibliographic information on the source.
If you have a quote but can't remember where you found it, imagine trying to skip back through everything you have read to find that one line.
If you use something and don't reference it fully you risk plagiarism. [10] X Research source
Writing the Introduction
For example you could start by saying "In the First World War new technologies and the mass mobilization of populations meant that the war was not fought solely by standing armies".
This first sentences introduces the topic of your essay in a broad way which you can start focus to in on more.
This will lead to an outline of the structure of your essay and your argument.
Here you will explain the particular approach you have taken to the essay.
For example, if you are using case studies you should explain this and give a brief overview of which case studies you will be using and why.
Writing the Essay
Try to include a sentence that concludes each paragraph and links it to the next paragraph.
When you are organising your essay think of each paragraph as addressing one element of the essay question.
Keeping a close focus like this will also help you avoid drifting away from the topic of the essay and will encourage you to write in precise and concise prose.
Don't forget to write in the past tense when referring to something that has already happened.
Don't drop a quote from a primary source into your prose without introducing it and discussing it, and try to avoid long quotations. Use only the quotes that best illustrate your point.
If you are referring to a secondary source, you can usually summarise in your own words rather than quoting directly.
Be sure to fully cite anything you refer to, including if you do not quote it directly.
Think about the first and last sentence in every paragraph and how they connect to the previous and next paragraph.
Try to avoid beginning paragraphs with simple phrases that make your essay appear more like a list. For example, limit your use of words like: "Additionally", "Moreover", "Furthermore".
Give an indication of where your essay is going and how you are building on what you have already said. [15] X Research source
Briefly outline the implications of your argument and it's significance in relation to the historiography, but avoid grand sweeping statements. [16] X Research source
A conclusion also provides the opportunity to point to areas beyond the scope of your essay where the research could be developed in the future.
Proofreading and Evaluating Your Essay
Try to cut down any overly long sentences or run-on sentences. Instead, try to write clear and accurate prose and avoid unnecessary words.
Concentrate on developing a clear, simple and highly readable prose style first before you think about developing your writing further. [17] X Research source
Reading your essay out load can help you get a clearer picture of awkward phrasing and overly long sentences. [18] X Research source
When you read through your essay look at each paragraph and ask yourself, "what point this paragraph is making".
You might have produced a nice piece of narrative writing, but if you are not directly answering the question it is not going to help your grade.
A bibliography will typically have primary sources first, followed by secondary sources. [19] X Research source
Double and triple check that you have included all the necessary references in the text. If you forgot to include a reference you risk being reported for plagiarism.
Sample Essay
Community Q&A
Video . By using this service, some information may be shared with YouTube.
You Might Also Like
↑ http://www.historytoday.com/robert-pearce/how-write-good-history-essay
↑ https://www.hamilton.edu/academics/centers/writing/writing-resources/writing-a-good-history-paper
↑ https://owl.purdue.edu/owl/general_writing/the_writing_process/thesis_statement_tips.html
↑ http://history.rutgers.edu/component/content/article?id=106:writing-historical-essays-a-guide-for-undergraduates
↑ https://guides.lib.uw.edu/c.php?g=344285&p=2580599
↑ http://www.hamilton.edu/documents/writing-center/WritingGoodHistoryPaper.pdf
↑ http://www.bowdoin.edu/writing-guides/
↑ https://www.wgtn.ac.nz/hppi/publications/Writing-History-Essays.pdf
About This Article
To write a history essay, read the essay question carefully and use source materials to research the topic, taking thorough notes as you go. Next, formulate a thesis statement that summarizes your key argument in 1-2 concise sentences and create a structured outline to help you stay on topic. Open with a strong introduction that introduces your thesis, present your argument, and back it up with sourced material. Then, end with a succinct conclusion that restates and summarizes your position! For more tips on creating a thesis statement, read on! Did this summary help you? Yes No
Reader Success Stories
Lea Fernandez
Nov 23, 2017
Did this article help you?
Matthew Sayers
Mar 31, 2019
Millie Jenkerinx
Nov 11, 2017
Oct 18, 2019
Shannon Harper
Mar 9, 2018
Featured Articles
Trending Articles
Watch Articles
Terms of Use
Privacy Policy
Do Not Sell or Share My Info
Not Selling Info
wikiHow Tech Help Pro:
Develop the tech skills you need for work and life

Princeton Correspondents on Undergraduate Research
How to Write a History Research Paper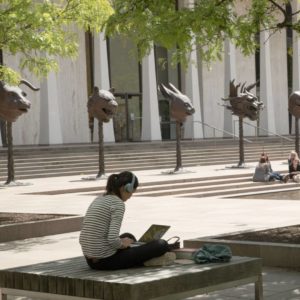 In my last post, I shared some tips on how to conduct research in history and emphasized that researchers should keep in mind a source's category (transcript, court document, speech, etc.). This post is something of a sequel to that, as I will share some thoughts on what often follows primary-source research: a history research paper. 
1. Background Reading   The first step to a history research paper is of course, background reading and research. In the context of a class assignment, "background reading" might simply be course readings or lectures, but for independent work, this step will likely involve some quality time on your own in the library. During the background reading phase of your project, keep an eye out for intriguing angles to approach your topic from and any trends that you see across sources (both primary and secondary).
2. T hemes and Context Recounting the simple facts about your topic alone will not make for a successful research paper. One must grasp both the details of events as well as the larger, thematic context of the time period in which they occurred. What's the scholarly consensus about these themes? Does that consensus seem right to you, after having done primary and secondary research of your own?
3. Develop an Argument  Grappling with answers to the above questions will get you thinking about your emerging argument. For shorter papers, you might identify a gap in the scholarship or come up with an argumentative response to a class prompt rather quickly. Remember: as an undergraduate, you don't have to come up with (to borrow Philosophy Professor Gideon Rosen's phrase) 'a blindingly original theory of everything.' In other words, finding a nuanced thesis does not mean you have to disprove some famous scholar's work in its entirety. But, if you're having trouble defining your thesis, I encourage you not to worry; talk to your professor, preceptor, or, if appropriate, a friend. These people can listen to your ideas, and the simple act of talking about your paper can often go a long way in helping you realize what you want to write about.
4. Outline Your Argument  With a history paper specifically, one is often writing about a sequence of events and trying to tell a story about what happened. Roughly speaking, your thesis is your interpretation of these events, or your take on some aspect of them (i.e. the role of women in New Deal programs). Before opening up Word, I suggest writing down the stages of your argument. Then, outline or organize your notes to know what evidence you'll use in each of these various stages. If you think your evidence is solid, then you're probably ready to start writing—and you now have a solid roadmap to work from! But, if this step is proving difficult, you might want to gather more evidence or go back to the thesis drawing board and look for a better angle. I often find myself somewhere between these two extremes (being 100% ready to write or staring at a sparse outline), but that's also helpful, because it gives me a better idea of where my argument needs strengthening.
5. Prepare Yourself   Once you have some sort of direction for the paper (i.e. a working thesis), you're getting close to the fun part—the writing itself. Gather your laptop, your research materials/notes, and some snacks, and get ready to settle in to write your paper, following your argument outline. As mentioned in the photo caption, I suggest utilizing large library tables to spread out your notes. This way, you don't have to constantly flip through binders, notebooks, and printed drafts.
In addition to this step by step approach, I'll leave you with a few last general tips for approaching a history research paper. Overall, set reasonable goals for your project, and remember that a seemingly daunting task can be broken down into the above constituent phases. And, if nothing else, know that you'll end up with a nice Word document full of aesthetically pleasing footnotes!
— Shanon FitzGerald, Social Sciences Correspondent
Share this:
The Writing Place
Resources – historical writing essentials, introduction to the topic.
Are you taking your first history class at Northwestern and struggling to write that 4-6 page argumentative essay that your professor just assigned you? Or maybe you are a seasoned history major and just need a refresher on how to write an extended research paper? Don't fret—anyone can learn the essentials of good history writing. I've collected the wisdom of four Northwestern history professors (Ed Muir, Brodwyn Fischer, Amy Stanley, and Daniel Immerwahr) and a history PhD student (Joel Penning). I've synthesized their wisdom into the following ten essentials of good history writing.
The following quotations are from email messages from these scholars; December 11, 2012.
*Note: This text and its corrected version are not meant to convey historically true information
10 Essentials of Writing a Good History Paper
1. argument.
Though essential to most academic writing, good history writing always contains a strong argument. According to professor Muir, history writing isn't about coming up with an opinion; instead, "what matters is proving a provable thesis." An argument isn't an argument unless you can disagree with it. Professor Fischer adds, "In the best papers, the argument will also be creative, and make me think about the material in a new way." Oftentimes students try to be overly comprehensive in their response to a prompt. Their argument may be a list of historically true things, but a "list is not an argument," says professor Stanley. A prompt may ask you to discuss why the colonists rebelled against Britain in the 1770s. You should not say, "The colonists rebelled against Britain in the 1770s because they favored republican government, did not like Britain's taxation policies, and were outraged at oppressive events like the Boston Massacre." While most historians consider these three items true, this statement is not a sufficient historical argument because it does not explain how these three items relate to one another. Joel Penning, a grad student in history, says, "don't be afraid to go out on a limb." It's better to say something with which many people will disagree than something that does not really capture anyone's attention.
2. Counter-arguments
A good argumentative history paper must address counter-arguments. According to professor Immerwahr, "The claim that X happened is rarely interesting. By contrast, X happened, when we might have expected Y to happen , is rarely not interesting."
3. Evidence
Because good history writing makes an argument, you must have relevant evidence to back up your argument. Penning puts it well in saying that "every paragraph must contain both assertions and evidence which supports them. A paragraph with only assertions is bad scholarship. A paragraph with only evidence is boring." Referencing good evidence does not mean that you should write about every fact relating to your topic; instead, only use the evidence that supports your argument. Immerwahr goes even further and says that the evidence must provide an "intellectual pathway that the reader must follow to be convinced of the thesis." Thus, the formula is not argument+supporting evidence=good history writing . Each piece of evidence should ideally relate to what comes before and what comes next.
4. Avoid Generalizations
Penning puts it well: "For the most part, historians don't care about whether dictatorship always leads to corruption, or if government intervention helps or hinders the economy. So students writing papers for historians shouldn't care either. Comparison is becoming an increasingly important part of the discipline, but generally historians are interested in specific cases. Do talk about whether Mussolini's dictatorship led to corruption, or how much the New Deal helped or hurt Depression-era America. For almost anything you write at Northwestern, you won't have the evidence to say anything broader than that, whether it's true or not. If you want to talk about universal rules of dictatorship, you'd probably like political science or sociology better."
5. Conclude Well
In a history paper, your last paragraph should just restate your argument and your evidence, albeit in a different way, right? Wrong. Writing a solid conclusion may be the most overlooked aspect of good history writing. Professor Stanley suggests, "use your conclusion to make one final, elegant point, or point out an irony, or direct the reader to look at the implications of your argument for the next historical period, or suggest some additional avenues for exploration." Summary isn't bad, of course, but provide your reader with something interesting to leave him or her feeling good about your paper!
6. No Passive Voice!
Along with having a good argument, any history professor will tell you not to use the passive voice in your history writing. Using the active voice is a good practice in general in your writing, but history seeks to be precise with agency—that is, it seeks to discover what happened and who did it. The passive voice often overlooks this precision. Take, for example, the following sentence written in passive voice: "President Bob was killed on Tuesday." This sentence says nothing about who killed Bob, which may be essential to your historical argument. The following sentence in active voice reveals more information: "Senator Joe killed President Bob on Tuesday." In editing your history paper, keep a close look out for passive verbs.
7. Avoid Excessive Use of "To Be" Verbs
Do you find yourself using "was" and "were" too much in your history paper? There's nothing grammatically wrong with using these past tense forms of "to be," but your writing may be weak if you do. Instead, use stronger verbs that more descriptively capture what you are trying to say. You could say, "In Boston in 1776, the colonists were angry with British taxation policy." It's better to say, "In Boston in 1776, the colonists revolted against British taxation policy." "Revolted" is stronger and describes more accurately what happened than "were angry."
8. Past Tense
This should be self-explanatory. In your history paper, your task is to talk about something that happened in the past, so talk about it as if it happened in the past.
9. Wordiness
Have you ever struggled to reach those 6 pages and make up for it by repeating some phrases and adding unnecessary words to make your sentences a little bit longer? History professors know the temptation, and you won't fool them. Professor Stanley warns, "If you find yourself adding words because you're worried about making the minimum, that's a bad sign. You need a new idea to add to your analysis; you don't need wordier or repetitive sentences." Instead of saying, "At the end of the eighteenth century, the people who identified themselves as colonists sought to rebel against the British rule of government in 1776," say, "The colonists rebelled against the British in 1776."
10. Write Out What Century You Are Referring To
This last history essential may seem small, but not incorporating it into your writing won't make a good impression on your professor or TA. Always write out the century. Don't say "the 18 th century." Instead say, "the eighteenth century." Moreover use the following grammatical convention when you want to talk about the early, mid, or late part of a century: "the mid-eighteenth century" or "the late-eighteenth century."
Exercise: Finding Mistakes in a Sample Passage
Practice: diagnosing mistakes.
With practice, you can incorporate these ten essentials of good history writing into your own writing. In the meantime, review the following writing excerpt and see if you can diagnose the mistakes it is making.
Sample Excerpt: Suburban Development
Suburbs were established extensively in the United States in the 20 th century. Suburban expansion was result of rich people wanting to move away from inner cities for new work opportunities, the development of rail lines, the automobile, and new jobs away from inner cities. Suburbs now make up a large part of metropolitan areas.
In the early 1900s, rich people who previously lived in inner cities sought out to move to the suburbs because they thought through the ramifications of potentially losing their jobs if they stayed in the inner cities. Paul Johnson said, "I think it's really fascinating that in 1925 people moved from downtown Chicago to new suburbs like Naperville and Wilmette."[1] In addition, "the automobile clearly helped people who had previously lived in inner cities commute to work everyday from their suburban homes."[2] Cars were manufactured and driven very often from suburbs to the cities. One can assume from all of this that economic decisions and transportation opportunities helped people move to the suburbs.
In conclusion, the suburb was the development of several factors. There were rich people wanting to move away from the city, new railroads were constructed that extended into the outer periphery of the city in places that we now can suburbs, automobile production was greatly expanded, and new jobs rose up in cities for these rich people. It is clear that suburbs have led to the democratization of the United States .
Commentary on the Sample Excerpt
Suburbs were established extensively in the United States in the 20 th century. (Passive voice. "Were established" is passive. Hypothetically, this sentence could say, "Business and government leaders established…" In addition, "20 th century" should be twentieth century.) Suburban expansion was result of rich people wanting to move away from inner cities for new work opportunities, the development of rail lines, the automobile, and new jobs away from inner cities. (Argumentation. This sentence, intended to be the thesis statement, merely lists a variety of factors that led to the rise of suburbs; it does not contain a coherent argument. A revised thesis statement could be the following: "New economic opportunities in city peripheries, coupled with new transportation developments, sparked the growth of suburbs.") Suburbs now make up a large part of metropolitan areas. (Argumentation. This sentence is slightly out of place; if it were intended to be the argument, it would not suffice as you can't really argue with it.)
In the early 1900s, rich people who previously lived in inner cities sought out to move to the suburbs because they thought through the ramifications of potentially losing their jobs if they stayed in the inner cities. (Wordiness. This sentence is too wordy; here is a more condensed version: "In the early 1900s, wealthy people moved to suburbs because they feared losing their jobs in the inner cities.") Paul Johnson said, "I think it's really fascinating that in 1925 people moved from downtown Chicago to new suburbs like Naperville and Wilmette." (Evidence. Who is Paul Johnson, and how does this quote relate to the overall point?) In addition, "the automobile clearly helped people who had previously lived in inner cities commute to work everyday from their suburban homes." (Evidence. This quote seems to introduce a new idea—one about automobiles—that seems out of place; also, it's not clear if this quote comes from a different source.) Cars were manufactured and driven very often from suburbs to the cities. (Passive Voice. Here's a corrected version: "Companies such as Ford and Oldsmobile manufactured cars, and suburban dwellers drove these cars very often.") One can assume from all of this that economic decisions and transportation opportunities help people move to the suburbs. (Past tense. This sentences breaks out of the past tense.)
In conclusion, the rise of the suburb was the development of several factors. (Past tense of "to be." Pick a stronger verb than "was" that is more descriptive.) There were rich people wanting to move away from the city, new railroads were constructed that extended into the outer periphery of the city in places that we now can suburbs, automobile production was greatly expanded, and new jobs rose up in cities for these rich people. (Conclusion. This conclusion merely restates the introduction paragraph; in addition, the passive voice appears several times.) It is clear that suburbs have led to the democratization of the United States. (Generalization.)
(Counter-argument: In general, this excerpt did not address any counter-arguments, thus weakening its already weak argument.)
-Developed by Adam Dominik for The Writing Place at Northwestern University.
Printable version of this resource  , click here to return to the "writing place resources" main page..
You are here
The introduction and conclusion serve important roles in a history paper.  They are not simply perfunctory additions in academic writing, but are critical to your task of making a persuasive argument.
A successful introduction will:
- draw your readers in
- culminate in a thesis statement that clearly states your argument
- orient your readers to the key facts they need to know in order to understand your thesis
- lay out a roadmap for the rest of your paper
A successful conclusion will:
- draw your paper together
- reiterate your argument clearly and forcefully
- leave your readers with a lasting impression of why your argument matters or what it brings to light
How to write an effective introduction:
Often students get slowed down in paper-writing because they are not sure how to write the introduction.  Do not feel like you have to write your introduction first simply because it is the first section of your paper.  You can always come back to it after you write the body of your essay.  Whenever you approach your introduction, think of it as having three key parts:
1.  The opening line
2. The middle "stage-setting" section
3.  The thesis statement
To see how to navigate these three parts in practice, look at the below examples of a weak and strong introduction.  Suppose you are taking a Near Eastern history class and your professor has distributed the following paper prompt:
"In a 4-5 page paper, describe the process of nation-building in one Middle Eastern state.  What were the particular goals of nation-building?  What kinds of strategies did the state employ?  What were the results?  Be specific in your analysis, and draw on at least one of the scholars of nationalism that we discussed in class."
Here is an example of a WEAK introduction for this prompt:
"One of the most important tasks the leader of any country faces is how to build a united and strong nation.  This has been especially true in the Middle East, where the country of Jordan offers one example of how states in the region approached nation-building.  Founded after World War I by the British, Jordan has since been ruled by members of the Hashemite family.  To help them face the difficult challenges of founding a new state, they employed various strategies of nation-building."
Now, here is a REVISED version of that same introduction:
"Since 1921, when the British first created the mandate of Transjordan and installed Abdullah I as its emir, the Hashemite rulers have faced a dual task in nation-building.  First, as foreigners to the region, the Hashemites had to establish their legitimacy as Jordan's rightful leaders.  Second, given the arbitrary boundaries of the new nation, the Hashemites had to establish the legitimacy of Jordan itself, binding together the people now called 'Jordanians.'  To help them address both challenges, the Hashemite leaders crafted a particular narrative of history, what Anthony Smith calls a 'nationalist mythology.'  By presenting themselves as descendants of the Prophet Muhammad, as leaders of the Arab Revolt, and as the fathers of Jordan's different tribal groups, they established the authority of their own regime and the authority of the new nation, creating one of the most stable states in the modern Middle East."
The first draft of the introduction, while a good initial step, is not strong enough to set up a solid, argument-based paper.  Here are the key issues:
1.  Opening line: "One of the most important tasks the leader of any country faces is how to build a united and strong nation."
-  This first sentence is too general.  From the beginning of your paper, you want to invite your reader into your specific topic, rather than make generalizations that could apply to any nation in any time or place.  Students often run into the problem of writing general or vague opening lines, such as, "War has always been one of the greatest tragedies to befall society."  Or, "The Great Depression was one of the most important events in American history."  Avoid statements that are too sweeping or imprecise.  Ask yourself if the sentence you have written can apply in any time or place or could apply to any event or person.  If the answer is yes, then you need to make your opening line more specific.
- Here is the revised opening line: "Since 1921, when the British first created the mandate of Transjordan and installed Abdullah I as its emir, the Hashemite rulers have faced a dual task in nation-building."
- This is a stronger opening line because it speaks precisely to the topic at hand.  The paper prompt is not asking you to talk about nation-building in general, but nation-building in one specific place.
2.  Stage-setting: "This has been especially true in the Middle East, where the country of Jordan offers one example of how states in the region approached nation-building.  Founded after World War I by the British, Jordan has since been ruled by members of the Hashemite family."
- This stage-setting section is also too general.  Certainly, such background information is critical for the reader to know, but notice that it simply restates much of the information already in the prompt.  The question already asks you to pick one example, so your job is not simply to reiterate that information, but to explain what kind of example Jordan presents.  You also need to tell your reader why the context you are providing matters.
- Revised stage-setting: "First, as foreigners to the region, the Hashemites had to establish their legitimacy as Jordan's rightful leaders.  Second, given the arbitrary boundaries of the new nation, the Hashemites had to establish the legitimacy of Jordan itself, binding together the people now called 'Jordanians.'  To help them address both challenges, the Hashemite rulers crafted a particular narrative of history, what Anthony Smith calls a 'nationalist mythology.'"
- This stage-setting is stronger because it introduces the reader to the problem at hand.  Instead of simply saying when and why Jordan was created, the author explains why the manner of Jordan's creation posed particular challenges to nation-building.  It also sets the writer up to address the questions in the prompt, getting at both the purposes of nation-building in Jordan and referencing the scholar of nationalism s/he will be drawing on from class: Anthony Smith.
3.  Thesis statement: "To help them face the difficult challenges of founding a new state, they employed various strategies of nation-building."
- This thesis statement restates the prompt rather than answers the question.  You need to be specific about what strategies of nation-building Jordan's leaders used.  You also need to assess those strategies, so that you can answer the part of the prompt that asks about the results of nation-building.
- Revised thesis statement: "By presenting themselves as descendants of the Prophet Muhammad, as leaders of the Arab Revolt, and as the fathers of Jordan's different tribal groups, they established the authority of their regime and the authority of the new nation, creating one of the most stable states in the modern Middle East."
- This thesis statement is stronger because:
1.  It directly answers the question in the prompt.  Even though you will be persuading readers of your argument through the evidence you present in the body of your paper, you want to tell them at the outset exactly what you are arguing.
2.  It discusses the significance of the argument, saying that Jordan created an especially stable state.  This helps you answer the question about the results of Jordan's nation-building project.
3.  It offers a roadmap for the rest of the paper.  The writer knows how to proceed and the reader knows what to expect.  The body of the paper will discuss the Hashemite claims "as descendants from the Prophet Muhammad, as leaders of the Arab Revolt, and as the fathers of Jordan's different tribal groups."
If you write your introduction first, be sure to revisit it after you have written your entire essay.  Because your paper will evolve as you write, you need to go back and make sure that the introduction still sets up your argument and still fits your organizational structure.
How to write an effective conclusion:
Your conclusion serves two main purposes.  First, it reiterates your argument in different language than you used in the thesis and body of your paper.  Second, it tells your reader why your argument matters.  In your conclusion, you want to take a step back and consider briefly the historical implications or significance of your topic.  You will not be introducing new information that requires lengthy analysis, but you will be telling your readers what your paper helps bring to light.  Perhaps you can connect your paper to a larger theme you have discussed in class, or perhaps you want to pose a new sort of question that your paper elicits.  There is no right or wrong "answer" to this part of the conclusion: you are now the "expert" on your topic, and this is your chance to leave your reader with a lasting impression based on what you have learned.
Here is an example of an effective conclusion for the same essay prompt:
"To speak of the nationalist mythology the Hashemites created, however, is not to say that it has gone uncontested.  In the 1950s, the Jordanian National Movement unleashed fierce internal opposition to Hashemite rule, crafting an alternative narrative of history in which the Hashemites were mere puppets to Western powers.  Various tribes have also reasserted their role in the region's past, refusing to play the part of "sons" to Hashemite "fathers."  For the Hashemites, maintaining their mythology depends on the same dialectical process that John R. Gillis identified in his investigation of commemorations: a process of both remembering and forgetting.  Their myth remembers their descent from the Prophet, their leadership of the Arab Revolt, and the tribes' shared Arab and Islamic heritage.  It forgets, however, the many different histories that Jordanians champion, histories that the Hashemite mythology has never been able to fully reconcile."
This is an effective conclusion because it moves from the specific argument addressed in the body of the paper to the question of why that argument matters.  The writer rephrases the argument by saying, "Their myth remembers their descent from the Prophet, their leadership of the Arab Revolt, and the tribes' shared Arab and Islamic heritage."  Then, the writer reflects briefly on the larger implications of the argument, showing how Jordan's nationalist mythology depended on the suppression of other narratives.
Introduction and Conclusion checklist
When revising your introduction and conclusion, check them against the following guidelines:
Does my introduction:
1.  draw my readers in?
2.  culminate in a thesis statement that clearly states my argument?
3.  orient my readers to the key facts they need to know in order to understand my thesis?
4.  lay out a roadmap for the rest of my paper?
Does my conclusion:
1.  draw my paper together?
2.  reiterate my argument clearly and forcefully?
3.  leave my readers with a lasting impression of why my argument matters or what it brings to light?
Download as PDF
UCLA Website
UCLA Library
Faculty Intranet
Office 365 Email
Remote Help
Social Sciences Division Departments
Aerospace Studies
African American Studies
American Indian Studies
Anthropology
Archaeology
Asian American Studies
César E. Chávez Department of Chicana and Chicano Studies
Communication
Conservation
Gender Studies
Military Science
Naval Science
Political Science
Minors | Labor and Workplace Studies | Language Interaction and Culture | Social Thought
College Home
Division Home
College Report
College Feedback
Manager's Manual
LA Social Science
(c) - Copyright 2023 Social Sciences Division UCLA - Login
How to Write a Good History Essay. A Sequence of Actions and Useful Tips

Before you start writing your history essay, there is quite a lot of work that has to be done in order to gain success.
You may ask: what is history essay? What is the difference between it and other kinds of essays? Well, the main goal of a history essay is to measure your progress in learning history and test your range of skills (such as analysis, logic, planning, research, and writing), it is necessary to prepare yourself very well.
Your plan of action may look like this. First of all, you will have to explore the topic. If you are going to write about a certain historical event, think of its causes and premises, and analyze what its impact on history was. In case you are writing about a person, find out why and how he or she came to power and how they influenced society and historical situations.
The next step is to make research and collect all the available information about the person or event, and also find evidence.
Finally, you will have to compose a well-organized response.
During the research, make notes and excerpts of the most notable data, write out the important dates and personalities. And of course, write down all your thoughts and findings.
It all may seem complicated at first sight, but in fact, it is not so scary! To complete this task successfully and compose a good history essay, simply follow several easy steps provided below.
Detailed Writing Instruction for Students to Follow
If you want to successfully complete your essay, it would be better to organize the writing process. You will complete the assignment faster and more efficient if you divide the whole work into several sections or steps.
Writing a good and strong introduction part is important because this is the first thing your reader will see. It gives the first impression of your essay and induces people to reading (or not reading) it.
To make the introduction catchy and interesting, express the contention and address the main question of the essay. Be confident and clear as this is the moment when you define the direction your whole essay will take. And remember that introduction is not the right place for rambling! The best of all is, to begin with, a brief context summary, then go to addressing the question and express the content. Finally, mark the direction your essay about history will take.
Its quality depends on how clear you divided the whole essay into sections in the previous part. As long as you have provided a readable and understandable scheme, your readers will know exactly what to expect.
The body of your essay must give a clear vision of what question you are considering. In this section, you can develop your idea and support it with the evidence you have found. Use certain facts and quotations for that. When being judicial and analytical, they will help you to easily support your point of view and argument.
As long as your essay has a limited size, don't be too precise. It is allowed to summarize the most essential background information, for example, instead of giving a precise list of all the issues that matter.
It is also good to keep in mind that each paragraph of your essay's body must tell about only one issue. Don't make a mess out of your paper!
It is not only essential to start your essay well. How you will end it also matters. A properly-written conclusion is the one that restates the whole paper's content and gives a logical completion of the issue or question discussed above. Your conclusion must leave to chance for further discussion or arguments on the case. It's time, to sum up, give a verdict.
That is why it is strongly forbidden to provide any new evidence or information here, as well as start a new discussion, etc.
After you finish writing, give yourself some time and put the paper away for a while. When you turn back to it will be easier to take a fresh look at it and find any mistakes or things to improve. Of course, remember to proofread your writing and check it for any grammar, spelling and punctuation errors. All these tips will help you to learn how to write a history essay.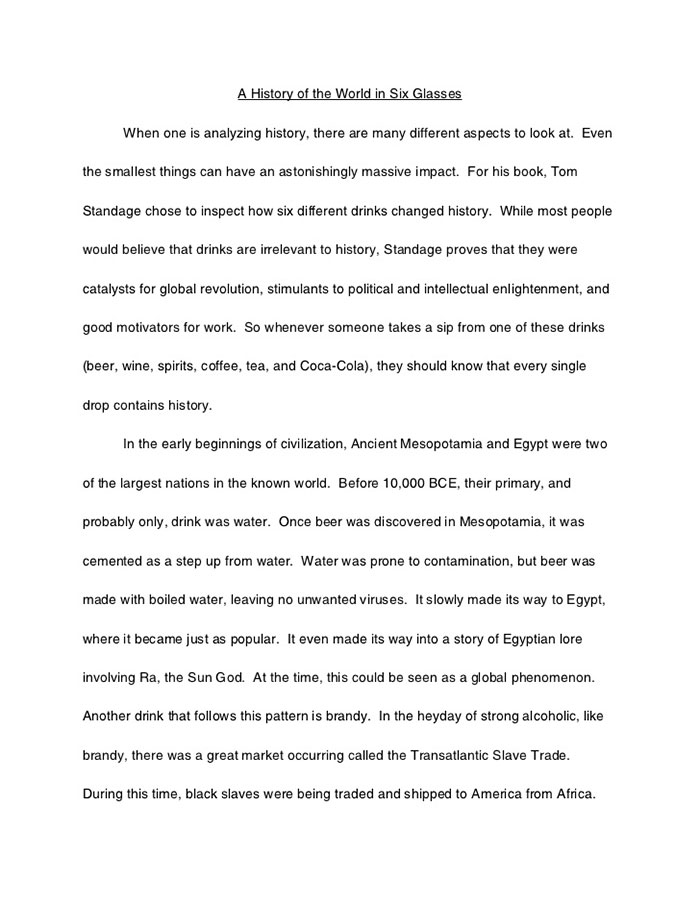 Writing a Thesis and Making an Argument
Almost every assignment you complete for a history course will ask you to make an argument. Your instructors will often call this your "thesis"– your position on a subject.
What is an Argument?
An argument takes a stand on an issue. It seeks to persuade an audience of a point of view in much the same way that a lawyer argues a case in a court of law. It is NOT a description or a summary.
This is an argument: "This paper argues that the movie JFK is inaccurate in its portrayal of President Kennedy."
This is not an argument: "In this paper, I will describe the portrayal of President Kennedy that is shown in the movie JFK."
What is a Thesis?
A thesis statement is a sentence in which you state an argument about a topic and then describe, briefly, how you will prove your argument.
This is an argument, but not yet a thesis: "The movie 'JFK' inaccurately portrays President Kennedy."
This is a thesis: "The movie 'JFK' inaccurately portrays President Kennedy because of the way it ignores Kennedy's youth, his relationship with his father, and the findings of the Warren Commission."
A thesis makes a specific statement to the reader about what you will be trying to argue. Your thesis can be a few sentences long, but should not be longer than a paragraph. Do not begin to state evidence or use examples in your thesis paragraph.
A Thesis Helps You and Your Reader
Your blueprint for writing:
Helps you determine your focus and clarify your ideas.
Provides a "hook" on which you can "hang" your topic sentences.
Can (and should) be revised as you further refine your evidence and arguments. New evidence often requires you to change your thesis.
Gives your paper a unified structure and point.
Your reader's blueprint for reading:
Serves as a "map" to follow through your paper.
Keeps the reader focused on your argument.
Signals to the reader your main points.
Engages the reader in your argument.
Tips for Writing a Good Thesis
Find a Focus: Choose a thesis that explores an aspect of your topic that is important to you, or that allows you to say something new about your topic. For example, if your paper topic asks you to analyze women's domestic labor during the early nineteenth century, you might decide to focus on the products they made from scratch at home.
Look for Pattern: After determining a general focus, go back and look more closely at your evidence. As you re-examine your evidence and identify patterns, you will develop your argument and some conclusions. For example, you might find that as industrialization increased, women made fewer textiles at home, but retained their butter and soap making tasks.
Strategies for Developing a Thesis Statement
Idea 1. If your paper assignment asks you to answer a specific question, turn the question into an assertion and give reasons for your opinion.
Assignment: How did domestic labor change between 1820 and 1860? Why were the changes in their work important for the growth of the United States?
Beginning thesis: Between 1820 and 1860 women's domestic labor changed as women stopped producing home-made fabric, although they continued to sew their families' clothes, as well as to produce butter and soap. With the cash women earned from the sale of their butter and soap they purchased ready-made cloth, which in turn, helped increase industrial production in the United States before the Civil War.
Idea 2. Write a sentence that summarizes the main idea of the essay you plan to write.
Main Idea: Women's labor in their homes during the first half of the nineteenth century contributed to the growth of the national economy.
Idea 3. Spend time "mulling over" your topic. Make a list of the ideas you want to include in the essay, then think about how to group them under several different headings. Often, you will see an organizational plan emerge from the sorting process.
Idea 4. Use a formula to develop a working thesis statement (which you will need to revise later). Here are a few examples:
Although most readers of ______ have argued that ______, closer examination shows that ______.
______ uses ______ and ______ to prove that ______.
Phenomenon X is a result of the combination of ______, ______, and ______.
These formulas share two characteristics all thesis statements should have: they state an argument and they reveal how you will make that argument. They are not specific enough, however, and require more work.
As you work on your essay, your ideas will change and so will your thesis. Here are examples of weak and strong thesis statements.
Unspecific thesis: "Eleanor Roosevelt was a strong leader as First Lady."  This thesis lacks an argument. Why was Eleanor Roosevelt a strong leader?
Specific thesis: "Eleanor Roosevelt recreated the role of the First Lady by her active political leadership in the Democratic Party, by lobbying for national legislation, and by fostering women's leadership in the Democratic Party."  The second thesis has an argument: Eleanor Roosevelt "recreated" the position of First Lady, and a three-part structure with which to demonstrate just how she remade the job.
Unspecific thesis: "At the end of the nineteenth century French women lawyers experienced difficulty when they attempted to enter the legal profession."  No historian could argue with this general statement and uninteresting thesis.
Specific thesis: "At the end of the nineteenth century French women lawyers experienced misogynist attacks from male lawyers when they attempted to enter the legal profession because male lawyers wanted to keep women out of judgeships."  This thesis statement asserts that French male lawyers attacked French women lawyers because they feared women as judges, an intriguing and controversial point.
Making an Argument – Every Thesis Deserves Its Day in Court
You are the best (and only!) advocate for your thesis. Your thesis is defenseless without you to prove that its argument holds up under scrutiny. The jury (i.e., your reader) will expect you, as a good lawyer, to provide evidence to prove your thesis. To prove thesis statements on historical topics, what evidence can an able young lawyer use?
Primary sources: letters, diaries, government documents, an organization's meeting minutes, newspapers.
Secondary sources: articles and books from your class that explain and interpret the historical event or person you are writing about, lecture notes, films or documentaries.
How can you use this evidence?
Make sure the examples you select from your available evidence address your thesis.
Use evidence that your reader will believe is credible. This means sifting and sorting your sources, looking for the clearest and fairest. Be sure to identify the biases and shortcomings of each piece of evidence for your reader.
Use evidence to avoid generalizations. If you assert that all women have been oppressed, what evidence can you use to support this? Using evidence works to check over-general statements.
Use evidence to address an opposing point of view. How do your sources give examples that refute another historian's interpretation?
Remember -- if in doubt, talk to your instructor.
Thanks to the web page of the University of Wisconsin at Madison's Writing Center for information used on this page. See writing.wisc.edu/handbook for further information.
How to Write a History Essay?
04 August, 2020
10 minutes read
Author: Tomas White
There are so many types of essays. It can be hard to know where to start. History papers aren't just limited to history classes. These tasks can be assigned to examine any important historical event or a person. While they're more common in history classes, you can find this type of assignment in sociology or political science course syllabus, or just get a history essay task for your scholarship. This is Handmadewriting History Essay Guide - let's start!
Purpose  of a History Essay
Wondering how to write a history essay? First of all, it helps to understand its purpose. Secondly, this essay aims to examine the influences that lead to a historical event. Thirdly, it can explore the importance of an individual's impact on history.
However, the goal isn't to stay in the past. Specifically, a well-written history essay should discuss the relevance of the event or person to the "now". After finishing this essay, a reader should have a fuller understanding of the lasting impact of an event or individual.
Need basic essay guidance? Find out what is an essay with this 101 essay guide: What is an Essay?
Elements for Success
Indeed, understanding how to write a history essay is crucial in creating a successful paper. Notably, these essays should never only outline successful historic events or list an individual's achievements. Instead, they should focus on examining questions beginning with what , how , and why . Here's a pro tip in how to write a history essay: brainstorm questions. Once you've got questions, you have an excellent starting point.
Preparing to Write
Evidently, a typical history essay format requires the writer to provide background on the event or person, examine major influences, and discuss the importance of the forces both then and now. In addition, when preparing to write, it's helpful to organize the information you need to research into questions. For example:
Who were the major contributors to this event?
Who opposed or fought against this event?
Who gained or lost from this event?
Who benefits from this event today?
What factors led up to this event?
What changes occurred because of this event?
What lasting impacts occurred locally, nationally, globally due to this event?
What lessons (if any) were learned?
Why did this event occur?
Why did certain populations support it?
Why did certain populations oppose it?
These questions exist as samples. Therefore, generate questions specific to your topic. Once you have a list of questions, it's time to evaluate them.
Evaluating the Question
Seasoned writers approach writing history by examining the historic event or individual. Specifically, the goal is to assess the impact then and now. Accordingly, the writer needs to evaluate the importance of the main essay guiding the paper. For example, if the essay's topic is the rise of American prohibition, a proper question may be "How did societal factors influence the rise of American prohibition during the 1920s? "
This question is open-ended since it allows for insightful analysis, and limits the research to societal factors. Additionally, work to identify key terms in the question. In the example, key terms would be "societal factors" and "prohibition".
Summarizing the Argument
The argument should answer the question. Use the thesis statement to clarify the argument and outline how you plan to make your case. In other words. the thesis should be sharp, clear, and multi-faceted. Consider the following tips when summarizing the case:
The thesis should be a single sentence
It should include a concise argument and a roadmap
It's always okay to revise the thesis as the paper develops
Conduct a bit of research to ensure you have enough support for the ideas within the paper
Outlining a History Essay Plan
Once you've refined your argument, it's time to outline. Notably, many skip this step to regret it then. Nonetheless, the outline is a map that shows where you need to arrive historically and when. Specifically, taking the time to plan, placing the strongest argument last, and identifying your sources of research is a good use of time. When you're ready to outline, do the following:
Consider the necessary background the reader should know in the introduction paragraph
Define any important terms and vocabulary
Determine which ideas will need the cited support
Identify how each idea supports the main argument
Brainstorm key points to review in the conclusion
Gathering Sources
As a rule, history essays require both primary and secondary sources . Primary resources are those that were created during the historical period being analyzed. Secondary resources are those created by historians and scholars about the topic. It's a good idea to know if the professor requires a specific number of sources, and what kind he or she prefers. Specifically, most tutors prefer primary over secondary sources.
Where to find sources? Great question! Check out bibliographies included in required class readings. In addition, ask a campus Librarian. Peruse online journal databases; In addition, most colleges provide students with free access. When in doubt, make an appointment and ask the professor for guidance.
Writing the Essay
Now that you have prepared your questions, ideas, and arguments; composed the outline ; and gathered sources – it's time to write your first draft. In particular, each section of your history essay must serve its purpose. Here is what you should include in essay paragraphs.
Introduction Paragraph
Unsure of how to start a history essay? Well, like most essays, the introduction should include an attention-getter (or hook):
Relevant fact or statistic
Rhetorical Question
Interesting quotation
Application anecdote if appropriate
Once you've captured the reader's interest, introduce the topic. Similarly, present critical historic context. Namely, it is necessary to introduce any key individuals or events that will be discussed later in the essay. At last, end with a strong thesis which acts as a transition to the first argument.
Body Paragraphs
Indeed, each body paragraph should offer a single idea to support the argument. Then, after writing a strong topic sentence, the topic should be supported with correctly cited research. Consequently, a typical body paragraph is arranged as follows:
Topic sentence linking to the thesis
Background of the topic
Research quotation or paraphrase #1
Explanation and analysis of research
Research quotation or paraphrase #2
Transition to the next paragraph
Equally, the point of body paragraphs is to build the argument. Hence, present the weakest support first and end with the strongest. Admittedly, doing so leaves the reader with the best possible evidence.
Conclusion Paragraph
You're almost there! Eventually, conclusion paragraphs should review the most important points in the paper. In them, you should prove that you've supported the argument proposed in the thesis. When writing a conclusion paragraph keep these tips in mind:
Keep it simple
Avoid introducing new information
Review major points
Discuss the relevance to today
Problems with writing Your History essay ? Try our Essay Writer Service!
Proofreading Your Essay
Once the draft is ready and polished, it's time to proceed to final editing. What does this process imply? Specifically, it's about removing impurities and making the essay look just perfect. Here's what you need to do to improve the quality of your paper:
Double check the content. In the first place, it's recommended to get rid of long sentences, correct vague words. Also, make sure that all your paragrahps contain accurate sentences with transparent meaning. 
Pay attention to style. To make the process of digesting your essay easier, focus on crafting a paper with readable style, the one that is known to readers. Above all, the main mission here is to facilitate the perception of your essay. So, don't forget about style accuracy.
Practice reading the essay. Of course, the best practice before passing the paper is to read it out loud. Hence, this exercise will help you notice fragments that require rewriting or a complete removal.  
History Essay Example
Did you want a history essay example? Take a look at one of our history essay papers. 
Make it Shine
An A-level essay takes planning and revision, but it's achievable. Firstly, avoid procrastination and start early. Secondly, leave yourself plenty of time to brainstorm, outline, research and write. Finally, follow these five tips to make your history essay shine:
Write a substantial introduction. Particularly, it's the first impression the professor will have of the paper.
State a clear thesis. A strong thesis is easier to support.
Incorporate evidence critically. If while researching you find opposing arguments, include them and discuss their flaws.
Cite all the research. Whether direct quotations or paraphrases, citing evidence is crucial to avoiding plagiarism, which can have serious academic consequences.
Include primary and secondary resources. While primary resources may be harder to find, the professor will expect them—this is, after all, a history essay.
History Essay Sample
Ready to tackle the history essay format? Great! Check out this history essay sample from an upper-level history class. While the essay isn't perfect, the professor points out its many strengths.
Remember: start early and revise, revise, revise . We can't revise history, but you can revise your ideas until they're perfect.
Best Essay Writing Services 2023
Student life can often be quite challenging because students have to deal with challenging college essay writing assignments. To facilitate the learning process, many services help you complete written work and get high scores. Now we will tell you about the best services that you can turn to and get high-quality papers. Essay Writing Service […]
A life lesson in Romeo and Juliet taught by death
Due to human nature, we draw conclusions only when life gives us a lesson since the experience of others is not so effective and powerful. Therefore, when analyzing and sorting out common problems we face, we may trace a parallel with well-known book characters or real historical figures. Moreover, we often compare our situations with […]
Ethical Research Paper Topics
Writing a research paper on ethics is not an easy task, especially if you do not possess excellent writing skills and do not like to contemplate controversial questions. But an ethics course is obligatory in all higher education institutions, and students have to look for a way out and be creative. When you find an […]
520 Excellent American History Topics & Tips for an A+ Paper
How can you define America? If you've ever asked yourself this question, studying US history will help you find the answer.
Our specialists will write a custom essay on any topic for 13.00 10.40/page
This article will help you dive deeper into this versatile subject. Here, you will find:
Early and modern US history topics to write about. We've also got topics for DBQ essays for students taking an AP US history class.
Tips on how to create a great history paper.
Have you checked out our custom writing service yet? Our experts are always ready to help you with your assignments.
🔝 Top 10 American History Topics
✅ how to write a history paper, ⭐ top 10 us history topics to research.
🦅 Topics Before 1865
⚔️ Civil War Topics
🛠️ Reconstruction & Industrialization
🗽 20th Century Topics
🔫 Topics on WWI & II
☮️ Civil Rights Movement Topics
💬 Debatable Topics
✊🏿 Black History Topics
🏞️ Native American Topics
⭐ Topics on Famous People
🔍 References
The ideology of the Black Panthers
How did tenements affect America?
Why was Wilmot Proviso so controversial?
What characterizes the Roaring Twenties?
Cause and effect of the Missouri Compromise
The role of women during the Great Depression
Did anyone profit from the 1929 Stock Market Crash?
Michael Collins' contribution to the space exploration
How did the US benefit from the Bracero Program?
Brigham Young's contribution to the development of the West
History writing is controversial by nature. Selecting questions and topics is already a subjective process. On top of that, you need to interpret the sources. So, there is much to think about when it comes to history papers.
We've compiled several tips to make it easier for you. Check it out:
Don't be afraid to disagree . People explain many issues by conventional wisdom. Be skeptical and examine your own bias.
Explore new terrains . Not all historical events get the attention they deserve. Writing about generally neglected topics can yield fascinating results.
Consider how situations change over time . Frame your subject with a start- and endpoint.
Wonder . History is not just descriptions of what happened—it also questions how and why specific events took place.
Avoid relating everything to the present . Examine the past on its own terms. In doing so, keep the chronological order straight.
Don't judge your subject . Your goal is to understand the past. Remember: moral norms might have been different in the period you're studying.
Give context . It's crucial to engage with and interpret your sources. Pinpoint their place in the grand scheme of events.
Finally, you might want to write in the present tense. While this works for other social sciences, it's not advisable for history. It's best to keep the past in the past! Also, if you need to construct a MLA title page , there's nothing wrong in using a specialized tool to do that, as long as it allows you to concentrate on the more important part—writing.
What caused the Red Scare?
What did the Loyalists fight for?
Literacy rates during Puritan times
The effects of the Great Awakening
Why was the Boston Tea Party justified?
The aftermath of the Battle of Bunker Hill
Why was presidential Reconstruction a failure?
The causes of the economic recession of the 1780s
Railroads development role in the Industrial Revolution
Frederick Douglass's contribution to the abolition of slavery
🦅 Essay Topics on US History before 1865
The period of colonial America is packed with turmoil. Think of the Boston Tea Party or the American Revolution. And these are only two of that era's most notable events. In this rubric, you'll find colonial American history essay topics. The period in question starts with the British arrival in the New World and ends with the Civil War.
The origins of Thanksgiving. One idea is to find out why the Pilgrims started celebrating it in the first place. Alternatively, you could examine how it became a national holiday.
Why did the British begin settling in the New World? This topic allows you to explore the rivalry with Spain. Or you could investigate England's problem with poverty.
Discuss the emergence of joint-stock companies. Who profited from them? What is their legacy? You might also want to study their role in early settling attempts.
Compare and contrast the Jamestown and Plymouth settlements. You can concentrate on areas such as religion and government.

Why did Americans start revolting? An excellent place to begin might be America's position in global power struggles. The impact of the European Enlightenment movement is also something to consider.
The history of African American culture . Ask yourself these questions: How does it differ from the way it is now? What factors influenced its development?
What problems arose during the drafting of the Constitution? You might want to write about the economic crisis. Other important factors include different interest groups and their expectations.
How did the American Revolution influence society? Your essay can be concerned with its immediate or long-term impact. Find out how women, slaves, and other groups reacted to the revolutionary spirit.
Consequences of the Royal Proclamation of 1783 . American settlers didn't obey the proclamation, but it still proved to be influential. Your paper could discuss why. Perhaps you'd also like to ponder if it was a good idea.
The role of nationalism in the westward expansion . Explore how Americans justified their belief in Manifest Destiny .
Don't forget to check out these essay topics on early American history:
Why did the settlers start importing slaves?
How did Texas become a sovereign republic?
Why was the American Revolution successful?
Discuss the significance of the Louisiana Purchase.
What events led to the war of 1812?
How did the French Revolution impact America?
Describe the changes the American Revolution brought to the states.
What did "American" mean in the 18 th century?
The role of the Sons and Daughters of Liberty in achieving unity.
Why was the right to bear arms included in the Bill of Rights ?
The first President of the United States.
Investigate the origins of the two-party system.
Alexander Hamilton's financial policies: opposition and political consequences.
How did Washington, DC become the national capital?
Trace the Lewis and Clark expedition.
Analyze the importance of cotton for the South's economy in the 1800s.
How did the relations between the settlers and Native Americans develop over time?
Who formed the abolitionist movement, and why?
How did Kansas become a battleground for proponents and opponents of slavery?
Who were the Border Ruffians?
What was the Compromise of 1850?
Consequences of the Mexican-American war.
Long-term influences of Harriet Beecher Stowe's Uncle Tom's Cabin .
Compare the real Underground Railroad with the Underground Femaleroad in Margaret Atwood's The Handmaid's Tale .
The Declaration of Independence and its legacy.
What did the philosophy of transcendentalism entail?
Abigail Adams and the fight for women's rights in the new republic.
Who was Daniel Shays?
Trace the ratification process of the United States' Constitution .
What problems arose with the Missouri Compromise?
The revival of religion in the US after achieving independence.
How did the mass immigration of Germans and Irish people impact the US?
Nativism in the US: riots and the politics of the Know-Nothings.
How did the South and the North respectively argue for and against slavery?
Investigate the emergence of the "Old American West."
Study the connection of the blue jeans' invention with the California gold rush.
Describe a day in a life of a slave.
Why was the Dred Scott Decision significant?
How does the 1860 election relate to the southern states seceding from the Union?
Explain the term "popular sovereignty."
⚔️ Civil War Topics for Your Paper
In the pre-war period, tensions in the US over state rights and slavery were high. The differences seemed impossible to overcome. Eventually, this led to several southern states seceding from the Union. What followed was the bloodiest war ever to take place on American ground. In writing about the Civil War, you can explore military, political, and social issues.
Receive a plagiarism-free paper tailored to your instructions.
Did the South ever have a chance to win? The conflict seemed to be heavily in favor of the more industrialized North. Still, it took four years of fighting to get the South to surrender. Your essay could examine the South's underestimated strengths.
Compare and contrast the South's and North's economic situation on the eve of the Civil War . You might want to investigate the following questions: What did they produce? How did this influence the decision to wage war?
How did the Emancipation Proclamation affect the war? You could focus on the contributions of African American soldiers.
Discuss the fatal mistakes made on the battlefields of the Civil War. What decisive moments impacted its results the most? Your paper might explore what the generals could have done differently.
Was the Civil War unavoidable? It may be interesting to contemplate a possible compromise. In doing so, think about whether this would have merely delayed the war.
The general public's position on the Civil War. It might be compelling to analyze who supported the effort and why. One focal point could be on differences between social classes.
The role of beliefs during the Civil War. You could investigate what the South and the North respectively held sacred. Were religious beliefs a crucial motivator for one or both sides?
The "Angel of the Battlefield": Clara Barton. An essay could analyze how she contributed to the recognition of women's war participation. It could also examine how it forwarded the struggle for women's rights.

What were the political reasons to fight the Civil War ? Investigating this question might yield surprising insights.
Contrasting Stonewall Jackson and Ulysses Grant might be engaging for those who are interested in military strategies.
Do you want more? Have a look at the following topic samples for high and middle school students:
Analyze why Abraham Lincoln's Gettysburg Address became a critical moment in American history.
Was the Civil War justified?
Why was Fort Sumter relevant?
How did the Civil War battles impact the American social sphere?
What does the notion of the "Lost Cause" mean?
Would the election of a different man other than Abraham Lincoln as president have prevented the Civil War?
Why did many former slaves enlist in the Union army after the Emancipation Proclamation?
Describe the consequences of Abraham Lincoln's assassination.
Why was slavery essential for the South?
Foreign US policy during the 1860s.
European reactions on the American Civil War.
How did Jefferson Davis' government differ from Abraham Lincoln's?
Analyze the notion "A rich man's war and a poor man's fight." Why was this especially true in the South?
Why did the Union rely heavily on blockades to weaken the Confederation ?
Examine how Mary Boykin Chesnut's A Diary from Dixie reflects on the war.
How did the war affect life in the South vs. the North?
Investigate the events that led to the Union victory in 1864-65.
Was the abolitionist movement the catalyst for the war ?
The impact of industrialization on the battlefield.
What technologies emerged during the Civil War?
Discuss the societal effects of war photography.
How did the Civil War affect the many immigrants who recently entered the United States?
Did the American Civil War impact the rest of the globe? If so, how?
Can one consider Abraham Lincoln one of the best presidents in American history? If so, why?
Compare and contrast the most important generals and their tactics.
Debate the influence of Manifest Destiny on exacerbating tensions.
What states were devastated the most after the war, and why?
Describe the South's and North's goals during the Civil War.
What does the term "Bleeding Kansas" mean?
Newspaper coverage of the Civil War in the South vs. the North.
Analyze various letters to understand how people from different backgrounds perceived the Civil War.
Art and theater in 1860s America.
Debate how sectionalism and protectionism contributed to pre-war tensions in the US.
Why did the Crittenden Compromise fail?
How did the border states perceive the battles of the Civil War?
Explore the war contributions and legacy of Mary Edwards Walker.
The importance of the US navy in leading the Union to victory.
What happened on the West Coast during the Civil War?
Trace a timeline of the Civil War's key battles.
Nation-building and national identity: how did the Civil War shape the idea of "Americanness"?
🛠️ Essay Topics on Reconstruction & Industrialization
After the war, industrialization was rapidly changing the American landscape. Additionally, restoring the order after years of fighting proved a challenge. In abolishing slavery, Republicans took the first step to ensure constitutional rights for African Americans. But not everyone shared the same viewpoints. Dive deeper into these confusing times with one of our topics on American history before 1877:
Why did scholars initially view the Reconstruction Era in a bad light ? When answering this question, you can focus on the idea of "Black Supremacism." You also might want to analyze what compelled them to shift their perspective.
Another option is investigating what caused Reconstruction to fail. You can further argue where it succeeded and perhaps offer a new interpretation.
Maybe you'd prefer an essay on why the Reconstruction Era mattered . This topic allows you to highlight crucial contemporary debates still relevant today.
Tracing the origins of the Ku-Klux-Klan has much to offer. You can link this topic to today and question if handling them has changed.
Why did President Johnson veto the enactment of the Civil Rights Act in 1866? It might be interesting to contrast his political reasoning and his personal beliefs.
Compare the phases of Reconstruction . How did the concept change from Lincoln's initial plans to President Johnson's execution?
How did urbanization affect American life ? Your paper could contrast life in the city and the countryside. You can take economic, social, and health factors into account.
How did the American landscape change during industrialization ? You might want to examine city growth and architecture.
The invention of electricity was one of the most important events in human history. It might be compelling to wonder what side effects its implementation had.
Why not investigate the symbolism of skyscrapers ? Ayn Rand's The Fountainhead is a fascinating source for this subject.
But wait, that's not all of it. We've got more, including topics on American history since 1877:
Did the situation for freedmen improve after Reconstruction?
How did industrialization affect African Americans?
Discuss what consequences the Compromise of 1877 had.
The role of transportation during industrialization.
How does an assembly line work?

The invention of the automobile.
Describe in what ways mass production affected American society.
What was the Panic of 1873?
Long-term effects of Plessy v. Ferguson.
How did the Freedmen's Bureau help former slaves?
Why did rebuilding the South prove so difficult?
Debate the effects of the print revolution on American society.
What was the primary goal of Reconstruction?
How did the Reconstruction Act affect politics in the South?
What caused the formation of Radical Republicans?
The transformation of leisure in late 19 th century America.
Analyze why landownership was a crucial issue in establishing African American equality.
Was President Johnson's attempted impeachment in 1868 justified?
How did the US government help exacerbate the wealth gap in the late 19 th century?
What changes did transcontinental railroad transportation bring?
How did John D. Rockefeller influence the American economy?
The role of oil in industrializing America.
Discuss the relevance of the Great Upheaval.
Changing gender roles in times of urbanization.
Industrialization and Education: obstacles and opportunities for women and African Americans.
Analyze how industrialization and urbanization in the USA challenged old values.
How did the American newspaper business change in the 19 th century?
The impact of sensationalism on the American public.
Why did steel become such a crucial material during the late 1800s?
What caused the Reconstruction Era to come to an end?
How did contemporary cartoons attempt to depict the mood during Reconstruction?
What problems did Ulysses S. Grant have to face with his administration?
Compare and contrast reconstruction measures in various states.
Why did cities become increasingly attractive for America's rural population in the 19 th century?
Examine the significance of the Slaughterhouse Cases.
Determine the difference between Presidential Reconstruction and Radical Reconstruction?
From the black code to Jim Crow: institutionalized racism in the southern states.
The combined rise of populism and imperialism in the 1800s.
Discuss the significance of regional differences during industrialization.
The impact of labor unions on the American work environment.
🗽 20th Century US History Topics to Write About
By the turn of the century, the US was a significant global player. Events such as the Great Depression affected the whole world. In addition, American contributions to the arts changed the cultural sphere forever. If you're looking for modern US history thematic essay topics, this section is for you.
Just 13.00 10.40/page , and you can get an custom-written academic paper according to your instructions
Why did the "final frontier" gain such importance in the 20 th century ? Your essay could examine if the space race was an extension of Manifest Destiny.
How did the Titanic's sinking influence innovation and safety regulations ? The ship was the biggest and most technologically advanced ocean liner at the time. Carrying over 2000 passengers, it sank on its maiden voyage. Investigating its legacy might yield fascinating results.
How did progressivism shape the political landscape in America at the turn of the century ? In the early 1900s, the USA was almost a different country than it was 50 years prior. How did this happen? And who were the leading figures of this process?
Are you curious about the development of American workplace laws? Write about the consequences of the Triangle Shirtwaist Factory Fire .
If you're into corporate history, look into the rise and fall of America's formerly largest retailer, Sears .
The real William Randolph Hearst vs. his portrayal in David Fincher's Mank . This topic allows you to combine film theory and the history of American journalism.
The impact of Citizen Kane on movies around the globe . To this day, Citizen Kane is considered one of the most influential films ever made. In a paper on the 1941 masterpiece, you can focus on what made it special. Which features are still prominent in cinema today?
How did the eugenics movement affect American society? You might want to investigate marriage laws or forced sterilizations.
Consequences of the Spanish-American War . The brief battle didn't last long, but its impact was immense. Your essay could highlight the war as a stepping stone to making the US a global power.
Escalating racial violence: The Rosewood Massacre. In 1923, the entire town of Rosewood, Florida, was wiped out by white aggressors. How did racial tensions get so far?
Haven't found anything yet? Here are some other American history thesis topics for you to explore:
The impact of the Cold War on the American economy.
What caused the Great Depression ?
Ellis Island as a beacon of hope for immigrants and refugees.
The transformation of the American school system in the 1920s.
What were pop art's main concepts?
Moral vs. political considerations during the annexation of Hawaii.
Who were the Social Gospel preachers?
John Dewey's role in advancing education.
What sources fueled American progressivism?
Trace the timeline of Theodore Roosevelt's presidency.
What was laissez-faire capitalism?
How did President Woodrow Wilson reform businesses?
A dive into the speakeasy culture.
How did the widespread availability of cars impact American dating life?
Prohibition: reasons and consequences.
Connecting arts and civil rights: The Harlem Renaissance .
Al Capone and the rise of organized crime in the 1920s.
What was the New Deal, and why was it necessary?
How did FDR's "Alphabet Agencies" help the economy after the Great Depression?
Explore the funding of the UN.
Discuss the significance of the Berlin Airlift.
Screen rebels: how James Dean and Marlon Brando changed American cinema forever.
Find a connection between McCarthyism and the Salem Witch Trials .
How did affordable television perpetuate the idea of the ideal American family?
Analyze the political consequences of the Watergate scandal.
A new American culture: variety shows in the 1950s.
The origins of Rock'n'roll.
What caused the US to slide into inflation in the 1970s?
Counterculture literature in the middle of the century: The Beat Generation.
The aftermath of the Vietnam War.
What made John F. Kennedy a popular president?
The development of Hippie culture in the 1960s.
Reproductive rights and the rise of American feminism in the late 20 th century.
Intertwining show-business and government: Ronald Reagan's presidency .
Outline the tactical maneuvers of Operation Desert Storm.
How did MTV revolutionize the music industry?
Why did drug use become an existential problem in America during the 1970s and 80s?
American environmental reform policies from 1960 to 1980.
'70s fashion as a social and political statement in the US.
How did the sexual revolution redefine American social life?
🔫 Topics about America in World Wars I & II
America during the World Wars is an engaging writing prompt. But it may be too broad for an essay. That's why it makes sense to narrow your focus. Which area do you find most interesting about the subject? For example, you can choose between culture, economy, technology, and, of course, the military.
Repressions and progress went hand in hand in the postwar US. Writing about the impact of WWI on domestic American politics would give you various directions to research.
President Woodrow Wilson was against entering the war until 1917. What events led the US to break its neutrality?
Many Germans of the time called the Treaty of Versailles a "dictate of shame." It is often considered a significant reason for World War II. What was the US' position on the Treaty of Versailles?
After WWI, America followed isolationist politics. Until 1941, when they declared war on Japan after the attack on Pearl Harbor. Could the USA have stayed out of WWII?
How did WWII affect the American economy ? Think about military needs and rationing.
President Woodrow Wilson was a fierce supporter of the League of Nations. But congress coerced him not to have the USA join. Should America have become a member of this organization ?

How did American civilians contribute to the war effort? Your essay can focus specifically on women. Be sure to examine new arrangements in daily life.
If you're more into art, why not analyze how the world wars influenced American art ?
WWII changed all aspects of American life, including their diet. What new methods of food preservation emerged during that time?
Another fascinating topic to engage in is propaganda and advertisement in the US during WWII . Your focus might lie on how they targeted different members of society.
Don't forget to read the rest of our topics on this issue:
Evaluate Woodrow Wilson's 14 points program.
How did the American army recruitment work in WWII?
"Kilroy was here": examine where the mysterious slogan comes from.
Outline the history of Japanese Americans in American internment camps.
US spies: where and how did they operate?
The Manhattan Project: trace the making of the atomic bomb .
How did migration shape American society in the 1930s and '40s?
The notion of freedom in America before, during, and after the wars.
What role did communication play for the military in WWI vs. WWII?
Canadian-American relations during WWII.
How did the wars spur transportation developments in the US?
Discuss the significance of D-Day.
Could the allies have won WWII without the USA?
Why did America emerge as a "Global Policeman" after the world wars?
The effects of National Socialism in America.
In what ways does the outcome of WWII still influence American society today?
Compare and contrast military strategies in Europe vs. the Pacific.
Was the dropping of the atomic bomb necessary?
After the Little Boy's devastating results, why did the American government decide to drop Fat Man?
What made the Zimmerman telegram such a central document for American war participation?
What happened to prisoner-of-war camps in the US after the fighting was over?
Compare the leadership styles of Franklin D. Roosevelt in WWII and Woodrow Wilson in WWI.
Why did the Japanese attack Pearl Harbor ?
What methods did the American government use to conceal their operations?
Growing up in the '40s: how did the war impact the manufacture of toys?
Which medical advancements were helpful to American soldiers in WWII that didn't yet exist in WWI?
How did the 1940s fashion in the USA reflect the global situation?
Did the two world wars change the civil rights situation for African Americans? If so, how?
How did the war affect employment in the US?
What was unique about the Higgins boats?
The role of submarines in WWI.
How did America cooperate with the allied forces in Europe in WWI?
Discuss how the American public reacted to being drawn into WWI vs. WWII.
Did anyone in the US profit from the wars? If so, who?
Describe how American families changed during WWII.
What stories do letters that soldiers sent to their families back home tell?
Joseph Heller's depiction of World War II in the novel Catch-22 .
Compare and contrast memory culture concerning WWII in Russia vs. the USA.
How did the perception of America on the global stage change after World War I?
The role of women in the US military.
☮️ Essay Topics About the Civil Rights Movement
The struggle for African American equality finally intensified in the 1950s and 60s. Influential figures such as Martin Luther King and Rosa Parks emerged. Their resilience inspired countless others. Seventy years later, the fight is far from over. The rights of minorities and people of color are still a crucial topic in American society today.
Nine months before the Montgomery Bus Boycott, Claudette Colvin refused to give up her seat to a white woman. Yet, Rosa Parks is the one commonly associated with sparking the event. Why is Claudette Colvin often ignored in history?
Everybody knows Malcolm X and Martin Luther King Jr , but who were the Civil Rights Movement's lesser-known figures? Start your research with Aurelia Browder and Susie McDonald.
Which concepts and themes can you find in Martin Luther King Jr. 's I Have A Dream speech ? One idea is to focus on how he expresses hope and freedom for black Americans.

Which committees and organizations were central to the Civil Rights Movement's success ? Discuss the roles of the SNCC, CORE, and NAACP.
What makes Malcolm X a controversial figure ? Be sure to mention his nationalist ideas and membership in the Nation of Islam.
The Little Rock Nine: what made their integration into Little Rock Central High School difficult? In your research paper, you can write about harassment issues and military intervention.
What did the Civil Rights Act of 1957 change? On the one hand, you can talk about the history of voter rights. On the other, you might want to investigate how the public reacted to the new law.
If you prefer personal stories, you can trace Ruby Bridges' experiences. She became famous as the first black person to go to an all-white school. She's still alive today.
History can be ugly. If you're not afraid to encounter violence during your research, check out the Freedom Rides. How did they help attract international attention to the Civil Rights Movement ?
Consequences of Martin Luther King Jr.'s assassination . Did the movement die with him? How did the government respond?
Are you curious for more? Have a look at these prompts:
Compare the modern Black Lives Matter movement with the Civil Rights Movement of the 1960s.
What did the Black Panthers party achieve?
The best way to teach about the Civil Rights Movement in 8 th grade.
What happened at the Greensboro sit-ins?
Why did the civil rights activists encounter so much violence , even though they mostly protested peacefully?
Compare and contrast Gandhi's methods and those of Martin Luther King Jr.
Why was Bloody Sunday a crucial moment for the Civil Rights Movement?
What was the "long, hot summer"?
Examine the creation of the Kerner Commission.
The role of students in advancing civil rights for African Americans.
What rights did black Americans gain through the Civil Rights Movement?
Describe the Nation of Islam's goals.
Who were the members of the Black Panther Party ?
What distinguishes the Civil Rights Movement in the 1960s from previous movements to establish more rights for African Americans?
Give a brief overview of the most important Supreme Court decisions concerning the struggle for equality.
The importance of the church for the Civil Rights Movement.
Compare the effects of various marches for freedom.
What made Martin Luther King Jr. a great leader for the movement?
How did the murder of Emmett Till affect the public's view on segregation and racism?
How did the press support or hinder the Civil Rights Movement?
Loving v. Virginia: legacy and contemporary significance.
What did the notion of "miscegenation" entail?
What were the Jim Crow laws?
Describe the goals and achievements of Operation Breadbasket.
Who was Stokely Carmichael?
Analyze Ralph Abernathy's autobiography And the Walls Came Tumbling Down . Why do some people consider it controversial?
Debate the criticism brought up against the Congress of Racial Equality.
Why did some civil rights activists in the 1960s radicalize?
Did the election of Barack Obama mark the end of the struggle for equal rights?
Discuss the success of the Baton Rouge bus boycott.
What events led to Lyndon B. Johnson's signing of the Voting Rights Act?
Examine Coretta Scott King's career after her husband's passing.
Investigate conspiracy theories concerning James Earl Ray's role in the assassination of Martin Luther King Jr.
The publishing and writing process of Malcolm X's autobiography .
How and why did the 2020 election undermine parts of the Voting Rights Act?
Is studying the Civil Rights Movement still relevant today? If so, why?
How did CORE help desegregate schools in Chicago?
Who is Jesse Jackson?
Contemporary commemoration of the Civil Rights Movement.
How did John F. Kennedy's death impact the Civil Rights Movement?
💬 Debatable US History Topics to Research
Controversy has been a constant companion of American history. And it's not only questionable segregation practices that are up for debate. Women's and LGBT rights, as well as welfare programs, are issues still unresolved today. If you want argumentative or persuasive essay topics about American history, check out this section.
Memories are always socially constructed. " How do various communities around the US perceive monuments of slaveholders?" is an engaging question to explore in your essay.
In 1995, an exhibition at the Smithsonian centered around the Enola Gay sparked a nationwide controversy. Critics said the exhibit focused too much on the Japanese suffering the nuclear bomb dropped from the aircraft caused. Was that criticism justified?
In the past, Colonial Williamsburg's issues with slavery were often overlooked. Instead, when creating and developing the historical site, the focus lay on its democratic values. Is Colonial Williamsburg still a good place to learn about American history ?
What does the Liberty Bell stand for today? You can include recent and older controversies surrounding the location and custody of the bell.
Tracing the history of LGBT rights will yield many debatable insights. Which court decisions would you consider especially controversial, and why?
The legacy of the Centralia massacre in 1919 : are the events linked to the Red Scare ? How did the town try to obscure the truth?
In 1887, President Eisenhower supported a campaign to promote patriotism. Part of this was the addition of "under God" to the American Pledge of Allegiance. Analyze the debates surrounding the issue.
The history of prostitution laws in the US. Your thesis could suggest a connection between decriminalizing sex work and the workers' wellbeing.
In the 2020 election, several states voted to legalize not only marijuana but also other drugs. History shows many movements to legalize recreational drug use. What was different now?
Many older Disney cartoons depict racist stereotypes. The question of adjusting them to modern values sparked much debate. Using this discussion to explore how America should deal with problematic media from the past might be promising.
Keep reading and discover more controversial United States history topics.
Did President Barack Obama deserve his Nobel Peace Prize?
What did the US gain from the Iraq War ?
Would Germany have won WWII without America's intervention?
Should the presidents of the previous century have done more to promote animal rights?
Given its historical context, should we keep celebrating Thanksgiving?
Why did it take so long for American women to achieve legally equal rights ?
Find historical reasons why the US never instituted universal healthcare.
The necessity of cow's milk in America: past vs. present.
Was the annexation of Puerto Rico justified?
Did the Chicano Movement achieve positive changes for Mexican Americans?
John F. Kennedy's most controversial presidential actions.
The ratification of the 8 th amendment.
Was the government's response to 9/11 justified?
The role of faith in American history before 1877 and after.
Who or what caused the US' drug overdose epidemic ?
HIV/AIDS denialism in America in the 1990s.
What should Locust Grove do to restore its deteriorating African American cemetery? Can the place be considered a historical site?
Why did some states introduce felon disenfranchisement in 1792? Did the new law spark any outrage?
Trace the historical timeline of the same-sex marriage debate .
The USA has always been a country of immigrants. How did this lead to immigration being a fiercely discussed topic nowadays?
How did the US contribute to the current instability in the Middle East?
Was the "Lost Generation" reckless?
How do US historians influence public opinion?
Does the Red Scare reflect on Russian-American relations today?
Should Bill Clinton have stayed in office?
Discuss the benefits of being a hippie in the 60s.
Can the members of the Beat Generation serve as role models for travel enthusiasts today?
Roe v. Wade: what made the court case a turning point in the fight for women's reproductive rights?
Did American feminism become too radical by the late 19 th century?
The rise and fall of DDT: Why was it allowed in the first place?
What should US history education for high school students look like?
From a historical perspective, does the reality in Watchmen seem like a likely scenario for the future?
Psychiatric methods in early 1900s America.
The role of performance-enhancing drugs in the history of American sports achievements.
Why do some people believe that the moon landing was staged?
Criticism against Ayn Rand's objectivism and its influence.
Before opening America's first women's hospital, gynecologist J. Marion Sims experimented on slaves. Should he still be celebrated as the 'father' of modern gynecology?
Is the notion of "American Century" accurate?
American exceptionalism in the 20 th century vs. now.
Has technological innovation always been beneficial for the American public?
✊🏿 Black History Topics for an Essay
African American experiences are still very different than those of their white compatriots. That's why it's crucial to analyze people of color's perspectives of and contributions to history. Black history includes thematic topics on education, society, and culture.
Steve McQueen's 12 Years A Slave adapts the 1853 memoirs of Solomon Northup. Though the film doesn't shy away from brutal images, critics argued it was too soft. Should film writers surrender accurate historical representation to make their content more accessible?
After the Civil War, slavery was officially banned in the US. Still, the South continued to find ways to exploit black labor. Examine the consequences of new methods such as convict leasing and sharecropping.
Many of those who opposed slavery complied with the system by staying silent or inactive. What did this mean for the reality of African Americans? Why didn't these people stand up?
A paper on what caused the Red Summer of 1919 can focus on the South to North migration of African Americans during WWI.
In the 20 th century, the Great Migration relocated many African Americans. How did this event impact the development of black culture? Your paper could concentrate on art movements or political activism.
The GI Bill promised financial benefits to veterans. But former black soldiers didn't profit as much as their white compatriots. To analyze a concrete example of racist inequality, you can write about how the GI Bill affected African American veterans.
For decades, American universities did their best to keep African Americans from receiving higher education. How is education inequality still impacting black students today?
After WWI, Tulsa was a prosperous city home to the so-called "Black Wall Street." Then the Tulsa Race Massacre happened, and the area was left in shambles. Explore the moving history of Tulsa's Greenwood District.
Do you want to investigate the powerful interplay between cinema and reality? Dedicate your essay to the connection between D.W. Griffith's 1915 picture The Birth of a Nation and the Ku Klux Klan's revival. What did this mean for black lives in the early 20 th century?
Pan-Africanism in the United States: Marcus Garvey and the Universal Negro Improvement Association . Writing about this topic, you might want to highlight African American nationalism in the 20 th century.
Are none of these prompts for you? Don't worry; we've got more African American history paper topics for college students:
Booker T. Washington vs. W. E. B. Du Bois : similarities and disagreements.
African American innovators who never received credit for their inventions.

From Hiram Rhodes Revels and Shirley Chisholm to Barack Obama: African Americans who paved the way for modern American democracy.
Should the US government pay reparations to descendants of former slaves?
Sojourner Truth : how did the former slave fight to end injustice?
How did job competition in the North intensify racial tensions in the 20 th century?
The accomplishments of Dorothy Johnson Vaughan.
Ida B. Wells' legacy and the history of lynching in America.
Why do we celebrate Black History Month, and why is it important?
What does Juneteenth commemorate?
Histories of the most famous black scientists in the United States.
How did the geographic distribution of black people in America transform over time?
Key activists of the abolitionist movement.
How did African Americans contribute to NASA's success?
African Americans in the age of Prohibition: views and effects.
Juxtapose the development of black rights and felon rights.
Analyze the significance of Marian Anderson's show on the National Mall for the Civil Rights Movement.
African American women in the beauty business: the story of Madame C. J. Walker.
What motivated many black Americans to fight in WWI voluntarily?
How did enslaved people manage to escape to the Northern states?
Compare the origins and outcomes of the Civil Rights Movement's various marches.
The New Deal's effect on African Americans.
Explore the connection between black history in the US and cotton .
What does the term "black flight" mean, and why might the phenomenon be a problem?
How did white capping inhibit the development of black communities?
What were the goals of the Che Lumumba Club?
Analyze the Regents of the University of California v. Bakke case. What did its outcome mean for equality?
What makes Angela Davis a crucial figure in the black history discourse?
Analyze how Jackie Robinson broke the "color line" to pave the way for African American participation in professional sports.
Discuss the long-term consequences of the Tuskegee experiment.
How did the Watts Riots affect African American communities in California?
Explore the origins of Kwanzaa.
African American poetry before 1877: Lucy Terry's Bars Fight .
Not so free after all: enactment of the Fugitive Slave Law.
Did the situation for American people of color improve after the implementation of Affirmative Action laws ? If so, how?
Trailblazing black Americans in education.
How did sports help promote equality for African Americans in the 1900s?
Who were the Scottsboro boys?
Journalism's fight for social justice: The Crisis magazine then and now.
How did Prohibition help dissolve segregation?
🏞️ Native American Topics to Write About
Much effort has gone into improving the relations between Americans and the indigenous peoples. Unfortunately, this hasn't always been the case. The history of native Americans is tainted with cruel battles. Taking a closer look reveals the interplay of various cultures and customs.
Pocahontas is one of the most renowned figures in Native American history. Compare Pocahontas' real life vs. how she is depicted in the media . Why was she often romanticized?
How did Andrew Jackson's government justify the Indian Removal Act ? Moral standards during that time and economic reasoning might be a compelling area to focus on.
Native American participation in American wars . The colonists fought many battles with each other. France, Spain, and England all competed for the new territory. Did Native Americans participate in these fights? If so, whose side were they on?
African peoples were not the only ones who suffered serfdom. Your research paper could cover the colonial enslavement of Native Americans.
In the 18 th century, settlers and natives negotiated a variety of treaties. What did they say? Were these treaties ever beneficial for the natives?
The Indian Appropriations Act of 1851 organized Native American lives into reservations. What did life look like for natives in these reservations? Additionally, you could examine how reservations affect their lives today.
Attempts to deal with Native Americans included assimilation and "civilization." How did these methods work out? For a concrete example, investigate Henry Pratt's Carlisle Indian Industrial school.
If you want to know more about Indian belief systems, research the emergence of the Ghost Dance. Originating in the late 19 th century, many native communities adapted the new tradition.
Geronimo escaped captivity countless times before turning himself in. How did he do that ? Your essay can look at his beliefs and this geographical knowledge.
The Narragansett was the first tribe to encounter European settlers. What were their relations? How did they develop? Consider territorial struggles and the role of Roger Williams.
Are you looking for something else? Check out these US history essay questions and prompts:
Compare and contrast American and Australian historical relations to their native population.
What events led to the breakout of King Philip's War?
Ancient Indian burial rituals and modern myths.
How did the Cherokees rebuild their lives after the Trail of Tears?
Sacagawea's contribution to the success of the Lewis and Clark expedition.
Great Native American leaders: Crazy Horse and Sitting Bull.
What happened at the Battle of the Little Bighorn?
Consequences for Native American lives after the proclamation of 1763.
The crucial role of Navajo Code Talkers in WWII.
How did integration into American culture transform tribal life for different tribes?
Explore naming customs of various Native American tribes.
Is Black Elk Speaks an accurate representation of Lakota culture?
What did the American Indian Movement achieve?
What makes the Massacre of Wounded Knee significant?
Trace Leonard Peltier's career in politics and activism.
Chief Tecumseh and the Indian confederacy.
Compare and contrast the cultures of native tribes from various regions in America before colonization.
How did American policies regarding the indigenous population change from the Mayflower's arrival until now?
What happened to California's extensive Native American population after it became a state?
The development of Native American music.
Traditional Cherokee farming tools and techniques.
Native Americans and religion: what compelled some chiefs to convert to Christianity?
How did N. Scott Momaday's House Made of Dawn shape indigenous cultures' image for the general public?
How did native spiritualism relate to the environment?
Gender roles of the Sioux tribe before 1900.
The greatest battles between First Nations and Americans.
Why were the Choctaw, Chickasaw, Creek, Seminole, and Cherokee considered the "Five Civilized Tribes"?
America's first native newspaper: The Cherokee Phoenix and its modern equivalent.
How did many of today's Native Americans become entangled with alcohol and gambling?
Myths and speculations on the ancient origins of indigenous Americans.
Economic development of Native American tribes in the 20 th century.
Why did Cochise and his Apache warriors raid American settlements?
Trace the history of indigenous feminism.
What were the blood quantum laws, and why were they introduced?
Sitting Bull and Buffalo Bill: forging an unlikely friendship.
The accomplishments of Oglala Lakota chief Red Cloud.
How did the Louisiana Purchase impact First Nations in the region?
The history of Native Americans in law and politics.
The political aftermath of the Sand Creek Massacre
Cheyenne warrior societies: the emergence of Dog Soldiers as a separate band.
⭐ Topics on Famous People in American History
People shape history. Many of America's leading historical figures made it to global importance. This section provides you with history essay topics on American artists, presidents, innovators, and more.
The "King of Pop" Michael Jackson died a decade ago. Why is he still one of the most debated American celebrities? Your essay could focus on the controversial allegations of child abuse towards him.
The social influence of Benjamin Franklin's journalism is an enticing topic. It allows you to look at the founding father from a different angle. Make sure to include in your essay his desire to educate Americans in morality.
John Harvey Kellogg was a progressive healthcare leader. He was also a fierce follower of Adventism. If you endorse obscure things, write about Kellogg's "warfare with passion ."
Mural made Jackson Pollock famous. Reflect on his career before and after the painting . How did the artist find his passion for drip painting?
As a First Lady, Betty Ford was a strong advocate for women's rights. But her political influence didn't end with her husband's career. Discuss Betty Ford's accomplishments after her time in the White House. Mention her addiction and the subsequent establishment of the Betty Ford Center.
In 1935, J. Edgar Hoover founded the FBI. In his later years, he became a controversial figure due to his abuses of power. Examine Hoover's investigations of subversion. What do you find surprising about them?
Before his brother's assassination, Bobby Kennedy wasn't particularly popular in the US. Analyze his speeches during his political career after the event . What made him a compassionate orator?
The Kennedy-Nixon debates provide a rich foundation for those interested in political campaigning. How did the public react to them? What did the polls say? Keep in mind that it was America's first televised presidential debate.
If you seek to combine environmentalism and politics, Al Gore is your man. How did Al Gore shape America's political discourse in the 2000s? Consider his loss against George Bush in the controversial 2000 election.
Literature enthusiasts know Allen Ginsberg for his explicit poem Howl . How did he express his political and social activism in his works? You could focus on his fight for free speech and the Howl trial.
We've got more topics on regents and other famous Americans for you to check out:
Just Say No: Nancy Reagan and the failure of her anti-drug campaign.
Why was Abraham Lincoln such a controversial figure?
Kurt Cobain and Nirvana: the voice of the '90s youth.
Ronald Reagan was an actor before he became president. What drove him into politics?
What circumstances made Donald Trump's presidency possible?
Why was Jimmy Carter such an unpopular president?
Discuss what Eleanor Roosevelt achieved for women.
Stanley Kubrick: was he the greatest filmmaker of the 20 th century?
The role of First Ladies before the Civil War.
Judith Butler's influence on American feminism.
Margaret Sanger: the initiator of the birth control movement.
How did Oprah Winfrey get to where she is now?
Steve Jobs and the revolution of computer technology.
Research the mysterious Zodiac Killer and his ciphers. Why were many people obsessed with him?
How did the Wright Brothers shape the history of aviation?
Amelia Earhart's disappearance: myths and facts.
J. Robert Oppenheimer's contributions to physics.
Bruce Lee and the transformation of martial arts.
How did O.J. Simpson end up in the US' most famous car chase?
Charles Goodyear and the road to vulcanized rubber.
Creating nanotechnology: the legacy of Eric Drexler.
Muhammad Ali's influence on raising awareness for Parkinson's research.
Describe how Bobby Fischer impacted the world of chess.
What made Chuck Norris so famous?
How did Marilyn Monroe change the American attitude towards sexuality?
Truman Capote's role in advancing LGBT rights.
Harper Lee's biography after the publishing of To Kill A Mockingbird .
Transforming science fiction: the legacy of Philip K. Dick.
Andy Warhol as a global anti-capitalist icon.
Bringing quantum physics forward: the brilliance of Richard Feynman.
Samuel Colt and the consequences of inventing the revolver.
Analyze the significance of Helen Keller's work for women's and disabled persons' rights.
How did Sam Walton become the wealthiest American in 1985?
Discuss the importance of Thurgood Marshall for the Civil Rights Movement.
What inspired Bill W. to found Alcoholics Anonymous?
Paving the way for gay politicians: the activism of Harvey Milk.
What was Louis B. Mayer's management style with MGM?
Walt Disney: who was the person behind the chipper cartoons?
Trace Estée Lauder's success story.
How did Olympia Brown contribute to advance gender equality in the religious sphere?
We hope you found your ideal essay or project topic on US history. Good luck with your assignment!
Further reading:
Americanism Essay: Examples, Tips & Topics [2023 Update]
497 Interesting History Topics to Research
460 Excellent Political Topics to Write about in 2023
149 Interesting History Essay Topics and Events to Write about
A List of 450 Powerful Social Issues Essay Topics
210 Immigration Essay Topics
A List of 175 Interesting Cultural Topics to Write About
512 Research Topics on HumSS (Humanities & Social Sciences)
Pre-Columbian to the New Millenium: US History
A Brief Guide to Writing the History Paper: Harvard
American Civil War: History.com
Reconstruction: Encyclopedia Britannica
Industrialization and Urbanization in the United States: Oxford Research Encyclopedias
The United States in WWI: Khan Academy
America Goes to War: The National WWII Museum
Controversies: National Council on Public History
The 100 Most Significant Americans of All Time: Smithsonian Magazine
American History: History Central
The 25 Moments From American History That Matter Right Now: Time
All Topics: American Historical Association
Native American: Library of Congress
African American History: National Archives
Civil Rights Movement: ADL
US 20th Century: Princeton University
The Progressive Era: Lumen Learning
Timeline: United States History: World Digital Library
Explore by Timeline: The New Nation (1783-1860): US General Services Administration
The Emergence of Modern America: Smithsonian Institution
What Was the Cold War?: National Geographic
The Story of the Atomic Bomb: The Ohio State University
Continental Feminism: Stanford Encyclopedia of Philosophy
The Constitution: The White House
The US During World War I: Delaware.gov
America in the First World War: The British Library
Key Events and Figures of Reconstruction: The City University of New York
Reconstruction and Its Impact: IDCA
400 Years since Slavery: a Timeline of American History: The Guardian
American Revolution Facts: American Battlefield Trust
The Presidents of the United States: Constitution Facts
What Caused the American Industrial Revolution: Investopedia
Reasons Behind the Revolutionary War: NCpedia
Share to Facebook
Share to Twitter
Share to LinkedIn
Share to email
Recommended for You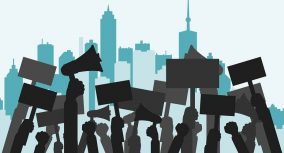 If you have an assignment in politics, look no further—this article will help you ace your paper. Here, you will find a list of unique political topics to write about compiled by our custom writing team. But that's not all of it! Keep reading if you want to: See how to tackle political essay topics in your paper; Choose a topic that will be interesting for you to research; Refresh your knowledge of essential political concepts. Now, without further ado, let's get started! Below, you'll find political topics and questions for your task. 🔝 Top 10...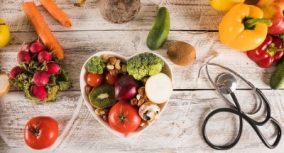 300 Interesting Nutrition Topics to Research
It's not a secret that our health largely depends on nutrition. A balanced and wholesome diet improves our immune system. It lowers the risk of getting sick and makes us more productive. But if we don't eat right, our overall well-being and performance worsen. You see, nutrition topics are more...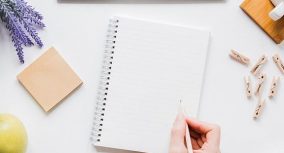 A List of 470 Powerful Social Issues Essay Topics
In modern societies, people do everything to live peacefully. Still, tensions often arise. We call them social issues when they start negatively impacting a specific group of people. Poverty, discrimination, and addiction are examples of such problems. We need to confront them to ensure equal treatment for everyone.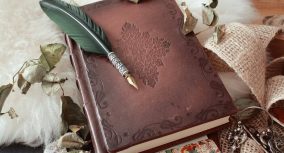 220 Pop Culture Topics for an A+ Essay
There are many ways to define popular culture. Here's one of them: pop culture includes mainstream preferences in society within a specific time frame. It covers fashion, music, language, and even food. Pop culture is always evolving, engaging in new trends, and leaving the old ones behind.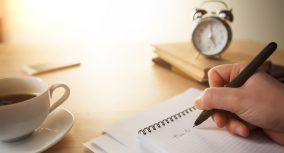 500 Sociology Questions and Topics [Examples & Tips]
Sociology is a study that focuses on people's interactions. It looks at structures and changes in social life. Any situation involving people can become a topic of sociology. This article is designed to help high school and college students with sociology assignments. Whether you're writing an essay, creating a presentation,...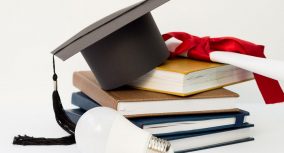 590 Unique Controversial Topics & Tips for a Great Essay
Controversial issues are the ones that evoke a variety of opinions. They often cause heated debates. And, as you can guess, controversial research topics are not easy to handle. Luckily, we've got you covered. This article will: help you pick a controversial question for your essay;provide you a list of...

Plagiarism checker Do The Check
Academic editing Ask For Help
Samples database View Samples Base
Principal steps to write a historical paper
10 Apr 2021
Quick Navigation
What is a historical paper, guide for writing a historical paper, what do you need to remember.
Many students feel frustrated because of the large amount of tasks. Some assignments can be quite easy. Others, like a historical paper, can have many issues and cause confusion since not everyone understands how to do it right. This article is aimed to help you. This type of paper is a part of college or university programs and informs readers about a specific place, event, or person from the past. To know how to create such an essay, it is vital to have an idea of how to write a paper in general terms and use this knowledge when writing.
There are many tips to keep in mind. For example, it is always important to prepare a thorough history paper outline. A proper outline ensures you won't miss something significant and gives you the possibility to make your work interesting and understandable to readers. You can find many examples online and use them for creating an essay based on historical events.
When you write my paper , start with studying your topic and its background. Take your time doing this as it can be quite tedious.
Is writing essays your hobby?
Participate in our "Independence Day of the United States" essay writing competition and get a 12-month Quizlet subscription.
Deadline: July 24, 2023
Topic: Declaration of Independence
Language: English
Length: 1000-5000 words
Font size: 11 or 12
It describes a specific event in the past, a place, or a person where historical events had an impact. This type of essays has its own requirements, you should format its content and bibliography in an appropriate way, if you have any questions about the format of the paper, it is better to ask your instructor before you create the paper, not after it.
To work on it, you need to use different arguments, reference many books, use scientific search engines. Students usually want to start writing a research paper quickly , but find the fact-finding portion to be time-consuming and spend much more time than planned.
Conduct Research
Seek the most relevant data on your topic and analyze your topic from many different sides. Brainstorm to come up with some great ideas, and use the help of credible resources online. The more information you have available, the easier it will be to select the best information to support the thesis of your paper .
If you don't know how to write a good history paper, it is recommended to read examples from students who have more experience with it. Ask your friends about their experiences or find samples online.
Do An Outline
Consider the structure of your research paper and what sections it will contain. There will be the opening clause, where you have to indicate the main theme and objectives of your assignment. It is followed by the main body that supports your thesis statement, and the last part is a conclusion with the summaries of your study.
The main body contains your supporting arguments stated in your introduction. It is located between the opening and final clause and consists of several paragraphs. Provide a detailed description of your historical event topic and be sure all paragraphs logically transition with each other.
Write Your Draft
When you outline your headings and subheadings, you can begin writing your draft. As you are writing your draft, don't forget that every source should be mentioned so you need to add references to books if you cite them.
What else to keep in mind on how to write a historical paper? You should use only empirical data from credible sources. You should also put events in chronological order.
Revise Your Draft
Read your draft several times and take time to find any errors related to punctuation and grammar, transitions, and ensure your paper flows. When you are satisfied with your draft have a friend review it for any recommendations.
If you use this guide for writing a historical paper, you can check whether your document meets the given requirements. You should also check if you have made references for all cited books and be sure it doesn't have any plagiarism.
Draft The Final Paper
When everything is completed, you can edit your paper to get the final version. Don't be afraid to ask for the help of your friends or teacher with it. You shouldn't ask for help from people who don't have experience with writing good historical essays.
Check the sequence of paragraphs, ensure dates are correct, and the credibility of items from your references list. Also, check whether all information is clear and readers with a small historical background can understand the content of your paper.
Historical papers are documents that provide an analysis of a particular period of time. To write a successful historical paper, it is important to research the topic thoroughly and craft the paper with attention to detail. At Papersowl , we understand the complexity of writing a historical paper and are ready to help you create an impressive piece. If you want to buy a history paper , Papersowl.com offers highly qualified professional writers who specialize in writing historical papers. Our team of professional writers will help you analyze your topic, find the correct sources, and craft a well-structured paper. With their help, you will be able to present a well-researched and well-written historical paper.
Need help with writing a historical paper?
Get your paper written by a professional writer
When you have examples, it is much simpler to understand whether your essay is good, that is why reviewing similar documents online before writing is helpful. Read them and you will find out how to work on such things.
The requirements of universities for such tasks can be different, that is why you should be ready to see other types of formatting or providing references in the examples that you read.
Historical topics can be emotional for some readers and they may have different opinions. You should be objective when stating any debatable facts in your document and try not to be misunderstood by your readers.
Was this article helpful?
Thanks for your feedback.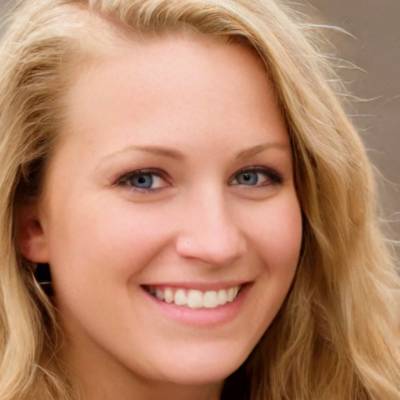 Prof. Linda Mia
I've worked for the past eight years as a content editor, creative writer, and professional essay writer. Every day, I work hard to make sure my clients are satisfied with the projects and papers I write for them. My areas of expertise are wide, ranging from Psychology and Sociology to Political Science and World History.
Readers also enjoyed
Feminist research topics for students.
Research Paper Writing Guides 11 likes
Food Research Topics
Research Paper Writing Guides 13 likes
Sports Research Paper Topics and Ideas
Research Paper Writing Guides 14 likes
WHY WAIT? PLACE AN ORDER RIGHT NOW!
Simply fill out the form, click the button, and have no worries!
Handbook for Historians
Choosing a Paper Topic
Thesis Statement
What Sources Can I use?
Gathering sources
Find Primary Sources
Paraphrasing and Quoting Sources
How to create an Annotated Bibliography
Formatting Endnotes/Footnotes
Formatting Bibliographies
Avoiding Plagiarism
Sample History Papers
These are examples of well written, properly cited history papers.
Example of full paper with outline For World Civilizations I & II
Outline Example Example of an outline for a first year level history paper.
Judge and Langdon Book Review/Research Paper - Example 1
Judge and Langdon Book Review/Research Paper - Example 2
HST 302 Title Page
HST 302 Paper Example example of a paper for upper division History courses
citation presentation
<< Previous: Avoiding Plagiarism
Next: Research Paper Checklist >>
Last Updated: Jun 16, 2023 10:12 AM
URL: https://resources.library.lemoyne.edu/guides/history/handbook
Tapping to Agree I hereby consent to the use of cookies, confirm that I have read Cookie Policy and allow this website to collect and process my personal data in a safe and secure way
Essay Writers for Hire
Pay For Essays
Plagiarism Free Essays
Business Essay Writing Service
Scholarship Essay Writing
Masters Essay Writing Service
Essay Editing
Personal Statement Writing Service
College Paper Writing
Coursework Writing
Dissertation Editing
Write My Dissertation
Essays for Sale
Buy Research Paper
Research Paper Help
Pay For Research Paper
Write My Research Paper
Research Paper Editing
Write My Philosophy Research Paper
Write My Assignment
Conclusion Generator
Paraphrasing Tool
Essay Maker
Testimonials
How It Works
Essay Writing
How to Write a History Essay
When faced with the need to hire professionals who know how to write a history essay, numerous students feel self-conscious. They try to explain what motivated them to seek help, saying, "I need you to write my essays for me because I have other engagements, and I lack time to do homework myself." Others cite bad health, burnout syndrome, and multiple other reasons. You don't need to justify your wish to receive assistance since our purpose as a professional writing company lies in helping students who need it, but if you can't shake off an uncomfortable feeling, just learn how to write history papers quickly! Check the guide our best academicians developed. It offers comprehensive explanations, examples, and tips that will instill knowledge into you immediately.
What Is a History Essay and Which Elements Does It Consist Of?
The first important question that requires a clear answer concerns the definition of a history paper. What is it? It's an essay that explores a historical period, event, object, or person by relying on factual documentation and drawing meaningful connections between elements to pursue historical truth. Here are the components that every such essay must have:
Structural elements. How to start a history essay? The obvious answer is with the introduction. Like other academic papers, your essay should have an intro, body, and conclusion: each paragraph should be clearly defined and formatted, and it mustn't exceed 200 words. Don't make them too short either: if you're a college student, write at least five sentences per paragraph. The introduction always comes with the thesis — we'll discuss it separately because it is a crucial part many students constantly get wrong. The body should present and develop your arguments and findings: start each paragraph with an opening line that refers to the thesis and finish it with a closing line that works as a summary. The conclusion should repeat and conclude your key findings neatly without discussing new information.
Thesis. Imagine we're writing a paper exploring a pirate captain named Tobias and his impact on piracy. A good history essay example of a thesis would be this: "During his years of operations in the sea, Captain Tobias became known as a unique pirate who stole the goods yet never killed anyone unless necessary, which made him a pariah among the pirates and noblemen alike." This thesis summarizes the entire point of our paper: it names a person we're investigating, mentions who he was and what he was known for, and makes a claim that we'll have to prove. Create your model based on ours. Don't use additional phrases like "This paper is researching…" — you will only lose points. Start with the claim directly.
Thesis & Evidence. Evidence is an essential component of every history paper format. It must work directly with the thesis, so we mentioned them here. As you can see from the example of our thesis above, it's a wholesome claim, but it means nothing without proof. Maybe Captain Tobias doesn't exist; maybe there were no pirates who refused to kill people they stole from in history. The only way to discover is by researching, finding sources, and citing them next to each piece of knowledge. This is how historical papers function: students must use more academic articles or books than usual to substantiate their words. Every part of the thesis must be accompanied by evidence in the body.
Nuances of Historical Writing. Typical history essay writing has some unique elements that distinguish it from similar assignments. Sometimes they make students order academic ghostwriting because keeping track of them all is difficult. We talked about using more sources; now, let's discuss chronology. You are not writing a fictional story or analyzing a case study that you could approach from different angles. History essays require writers to follow chronological order. Begin from start to finish; present dates and facts, then support them with credible sources. Avoid generalizations because history requires a more precise approach, and remember that you are viewing events from your subjective modern perspective. Rules that might horrify you were acceptable in the period you're writing about; criminal behavior was a norm back then. Avoid sounding judgmental or disapproving. Maintain an objective tone of voice.
Preparing Essays about History: Steps That'll Lead You to Success
We will outline all the steps students should cover while writing a great history essay. Follow them one by one without missing any, and there's a good chance you won't face any obstacles.
Step 1: Understand Your Central Question
What is your prompt? Your professor had to give you one. Read it carefully, paying attention to every moment. Do you have to look for history essay topics, or did the professor tell you what to explore? What type of paper should it be: an opinion piece, critique, pure research, informative or argumentative essay? Make certain you understand it — otherwise, everything you work on might turn out to be wrong. When it comes to the topic, prepare keywords in advance. They'll guide you through the next steps.
Step 2: Gather Valuable Materials
Reading comes next. How to write a history thesis without knowing what the goal of your essay is? That's right, you cannot do that. Review numerous articles or books related to your topic first; read their abstracts or summaries to understand whether this source could be useful in your writing, and make a final selection. Since your subject is history, it doesn't matter how old your articles and books are. They can even come from the 80s or earlier — the important aspect is choosing something credible. You won't want to cite some guy who's not a historian and never had access to original materials.
Step 3: Prepare and create the First Draft
This stage is the longest, but it leads straight to effective results. Cover these four separate steps:
Outline. Develop a history essay outline once you have sources and some writing ideas. It could have full sentences describing each section or separate phrases reflecting your ideas in general. The size does not matter; you need something to guide you when the writing process begins. Here are some tips: write your thesis completely as it lists all key ideas from your future paper. Afterward, decide which ideas you'll discuss in the first, second, and other body paragraphs. Restate your thesis for conclusion and consider your outline ready!
Start writing: watch the order. How to write a history paper? Follow your outline. Be attentive to how you construct every paragraph. Remember our tips about sizes: the length of the introduction and conclusion must range between 5-10% of content; if a paragraph gets longer than 200 words, break it into two parts. Analyze event after event chronologically, as this is the preferred model for historians. Make certain the sequence of your points in the body corresponds to them in a thesis. Approximate thesis in our history paper outline mentioned Captain Tobias, who stole but never killed people, and whose approach to piracy turned him into a pariah. Our thesis has three major points, meaning we'd have three body paragraphs. The first would describe Captain Tobias in general, including his years of pirating; the second paragraph would tackle his philosophy of stealing, not killing, and the third would prove that this approach made other people reject him. Maintain clear order in your essay as well.
Develop logical transitions. A good history essay writer must remember transitions. Hopefully, you remember the opening and closing sentences for the body paragraphs. Closing sentences have the most vivid transitions. They should lead from one paragraph to another without rambling or making sudden, jarring leaps. Some examples: our first body paragraph, which discussed Captain Tobias and his work overall, could end with this sentence: "In 15 years he spent wandering the seas, Captain Tobias developed a unique philosophy that differentiated him from most other pirates." The first half of this sentence comes from the first part of our history essays online: we repeat the name and point out how many years Tobias spent at the sea. The second half leads toward the next paragraph, teasing about his special philosophy but not giving any details. This is a smooth transition that unites both paragraphs. Transitions between ideas should also be logical: present a claim, cite, and explain it.
Build your conclusion meticulously. We approached the final point of this stage: how to write a history essay conclusion? On the one hand, this paragraph is the least important. It is nothing new — its only goal is to repeat what writers already explored. But there is an order you should stick to, plus an important nuance you might not know about. Start the conclusion by restating your thesis: use other words instead of copying it directly. Elaborate on the major points, then clarify why your work is important. Make the last sentence powerful, as your readers should leave with the best possible impression.
Step 4: More Drafts and The Final Version
Students should create as many drafts of history essays as they consider necessary. Some avoid drafts entirely: they write one paper, and that's it. It could work for more experienced and professional writers, but you'd better start small if you are neither. Craft the first draft; read it, find weaknesses, and correct them for the next version. Add more details, strengthen arguments that might fall short otherwise, and remove repetitions or weak parts. Once you're ready and your essay feels complete, format it properly. You could use APA paper writing services for this or follow a template your college provided. Create a history paper title page; write down your name, subject, and date; choose the correct margins; add italics or letters in bold, etc. Do a final round of editing, and your work is done!
How Professors Grade Papers
Like most students, you probably wonder how your teacher will grade your paper. No one can tell because everyone has their evaluation criteria, but a typical assessment focuses on several specific factors. Follow a standard format for history paper that we shared above. Develop an intriguing introduction, strong thesis, compelling body, and mesmerizing conclusion. Choose academic sources and use them thoroughly, citing every claim that isn't a part of people's general knowledge. Make strong links plus transitions. Maintain logical and chronological order, use rich academic language, and ascertain that your essay has no plagiarism. Try plagiarism checkers: they'll show your originality rate. Remember that direct quotes shouldn't comprise more than 10% of your content. Some practical notes to go with our guide: check professional history essays examples. We have plenty of them on our website in the form of samples. Read them for ideas and practical tips — they are free. Employ paper writers for hire if you're stuck or cannot finish your assignment by yourself. Keep several copies of your work in different places because nothing is worse than losing something you've spent so much effort on.
Apply Your Theoretical Knowledge to Practical Historical Writing
You know how to start a history essay introduction now; you understand what to do in a body and conclusion. Turn this knowledge into fuel for creating your excellent paper. Consult useful sources, remember academic tips, and ask for help if needed. We're there for every student regardless of their time zone — start a chat and share your story with us.
Blog writer for GrabMyEssay
Hello!
Hello there! I am Laura Callisen, and I fancy myself to be a modern "Renaissance person." I suppose my 30-something self began my incredible journey after having been born in Stavanger, Norway and then immigrating to the U.S. (Utah, actually) at the age of 5. I am certain that this change was more of a cultural "shock" for my parents than for me, because I quickly mastered the language and was clever enough to "play the game" of public education in America. After graduating from Skyline High School, where I spent two years as the school newspaper editor, obtaining a Bachelor's degree in English and journalism from the University of Utah was a natural culmination of my love for writing.
My inclination to be socially conscious led me to lots of community outreach and volunteering during my college years, especially in the areas of educational and housing improvement for the poor and a number of environmental crusades. My passion for philosophy and travel have now taken over, and I am enthralled with the widely varied value systems of all cultures in which I can immerse myself, if only temporarily. My life as a freelance writer allows a freedom I never want to sacrifice for a stuffy office!
10 Things I Now Know About Narrative Essay Writing
Boring Essays? Change up Your Transition Words and Phrases for Essays!
What is the Purpose of a Persuasive Essay?
An Explanation of the Purpose of a Descriptive Essay
How To Write A Personal Narrative Essay For College
Transition Words for Persuasive Essays
Narrative Essay Vs Descriptive Essay
The Autobiographical Narrative Essay
First Person Essay
How to Organize a Compare and Contrast Essay
The Compare and Contrast Essay Prompts
Good Words for Definition Essay Assignments
How To Write A Descriptive Essay About A Person
Studying Famous Narrative Essays
The Personal Narrative Essay Outline
Essay Topics
Research Paper Guides
Research Paper Topics
Dissertation Writing Guide
Academic Writing Tips
Try our service with 15% Discount for your first order!   Try our service with 15% Discount for your first order!   Try our service with 15% Discount for your first order!  
Craft and Criticism
Fiction and Poetry
News and Culture
Lit Hub Radio
Reading Lists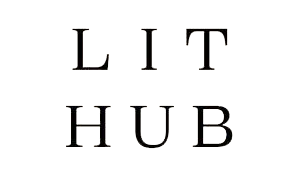 Literary Criticism
Craft and Advice
In Conversation
On Translation
Short Story
From the Novel
The Virtual Book Channel
Film and TV
Art and Photography
Bookstores and Libraries
Freeman's
Behind the Mic
Beyond the Page
The Cosmic Library
Emergence Magazine
Fiction/Non/Fiction
First Draft: A Dialogue on Writing
Just the Right Book
Literary Disco
The Literary Life with Mitchell Kaplan
The Maris Review
New Books Network
Otherppl with Brad Listi
So Many Damn Books
Tor Presents: Voyage Into Genre
Windham-Campbell Prizes Podcast
The Best of the Decade
Best Reviewed Books
BookMarks Daily Giveaway
The Daily Thrill
CrimeReads Daily Giveaway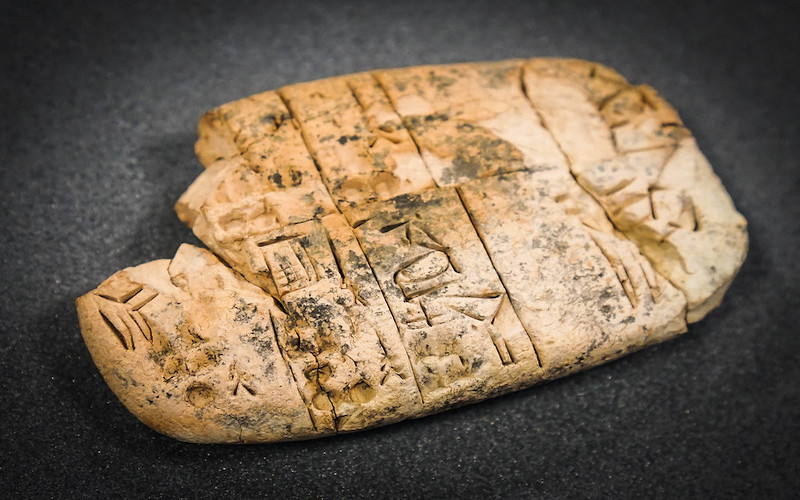 The History of Writing is the History of Humanity
Walter stephens on lost books, rediscovery, and ancient wisdom.
Imagine our world without writing. No pencils, no pens, no paper, no grocery lists. No chalkboards, typewriters or printing-presses, no letters or books. No computers or word-processors, no e-mail or Internet, no "social media"; and without binary code—strings of ones and zeroes that create computer programs—no viewable archives of film or television, either. Writing evolved to perform tasks that were difficult or impossible to accomplish without it; at some level, it is now essential for anything that human societies do, except in certain increasingly threatened cultures of hunter-gatherers. Without writing, modern civilization has amnesia; complex tasks need stable, reliable, long-term memory.
My new book, How Writing Made Us Human: 3000 BCE to Now , is about Homo scribens , Man the Writer, because whatever else they said about "man," most writers in the Western tradition have assumed that writing made Homo fully human. Am I suggesting that writing is the only skill that makes "us" human? Of course not. Yet historically the idea was often implied and occasionally explicit. According to a late sixteenth-century treatise on penmanship, "Plato says that the difference which divides us humans from the animals is that we have the power of speech and they do not. I, however, say that the difference is that we know how to write but they do not."
Throughout Western history, there have been other shorthand definitions of humanity in terms of some single, overarching, inherent trait. The most laudatory definition was devised by a botantist of the eighteenth-century Enlightenment, who dubbed us Homo sapiens , Man the Wise; later we were promoted to Homo sapiens sapiens . This flattering label has stuck, peremptorily declaring our superiority to all the hominins that went extinct. By enshrining the epithet in anthropology and other sciences, we continue to imply that some definition of wisdom is entwined with our species' evolution.
Whether Neanderthals or others of our relatives laughed or played is unprovable (precisely because they did not write). But it seems likely; archaeology tells us they made things, as hominins had done since Paleolithic times. Yet writing is the one accomplishment we do not share with Neanderthals and our other ancestors.
Every age had its own ideas of how writing came about, what it was for, and what human life would be without it. For thousands of years, Sumerians, Egyptians, Greeks, Latins, Jews, Christians, and Muslims shared two projects, the creation and refinement of writing, and the attempt to understand its history and meaning. Other cultures, notably in China and Central America, have long traditions of writing, to be sure, and scholars have studied them for centuries. But to do them justice here would risk tangling the emotional thread that connects the history of Homo scribens from Babylon to our own time. That affective evolution is coherent and compelling, from myth to method, from fireside legends of gods and heroes to scientific excavation and decryption.
Throughout recorded history, humans have regarded the art of writing with awe and even reverence. To imagine humanity without writing was not impossible, but it was in many ways difficult. Prehistory , defined by the absence of written records, only entered the English language in 1836. A few years previously, in 1828, a North American schoolgirl praised writing as miraculous, "the wondrous, mystic art of painting speech, and speaking to the eyes." This synesthetic quality, the capacity to translate information from one sense to another, had been a source of enthusiasm since the most ancient times, yet its appeal remained undiminished. Then, within twenty years, the electromagnetic telegraph expanded the definition of writing, by retranslating "painted speech" into a binary system of audible pulses capable of spanning continents and oceans.
Two centuries after the marveling schoolgirl, we can hardly imagine her degree of enthusiasm. Throughout five millennia, the art of writing has always been paradoxical, as mundane and practical as a pencil, yet miraculous, more stupefying in its way than end products like Paradise Lost , the Divine Comedy , the Iliad , or, ultimately, the Babylonian epic of Gilgamesh .
As if echoing the nineteenth-century schoolgirl, the science fiction writer Arthur C. Clarke has remarked that "any sufficiently advanced technology is indistinguishable from magic," and from its beginnings writing seemed indeed magical, even god-given. Praise for letters as the foundation of civilized life developed in ancient societies as soon as records progressed beyond bare lists and inventories. On clay, papyrus and parchment, paper, stone, and metals, men—and a very few women until the Renaissance—marveled at the art of writing and celebrated its awesome magnification of memory and imagination.
For most of history, the epithet scribens would have been grossly inappropriate to describe the genus Homo ; writing was a skill limited to a tiny elite of scribes and scholars. As the specialized technology of a guild, the art acquired a prestige, an aura, a mystique that made it seem magical, sometimes in the fullest sense of the word. Until nineteenth-century archaeology, anyone interested in the history of writing had scarcely better evidence than the Sumerians. Lacking historical perspective, but immensely proud of their craft, early scribes imagined its origin and development as superhuman, the gift of gods and heroes. Would-be historians inherited, transmitted, and embellished mythical tales about heroic or divine individuals who single-handedly invented an art imbued with a power that was sometimes tangible—that is, magical—as well as political, religious, or symbolic. Although these stories became steadily less mythical, their leitmotifs remained remarkably stable.
Writing as "The Wondrous, Mystic Art" The conviction that writing was worthy of the highest admiration, a marvel so astonishing that only a god or godlike human could have invented it, permeated countless stories about it before 1800. Writing enabled memory to outlast the human voice and transcend the individual person; written thoughts could remain stable over generations or centuries. By bridging space as well as time, writing abolished isolation and created community. It could even enable interaction between the ephemeral human world and the invisible society of gods, demons, and spirits. Writing was so central to definitions of humanity that, as I note above, the concept of prehistory only emerged around 1800, while the notion that Adam, Moses, or another biblical patriarch had invented writing lingered among the religious.
Inscription and Erasure Writing was a facsimile of immortality for individuals and whole societies; thus, a medieval Latin translator of Plato referred to memoria literarum . The phrase suggested that writing is a kind of receptacle, which contains memory as if it were a tangible physical object. Still, it was no secret that literary memory is not "literally" eternal because even the most durable media are overshadowed by the threat of erasure. The tension between inscription and obliteration (literally de-lettering) was and remains an omnipresent theme.
Lost Books and Libraries Lost writings are a powerful leitmotif in the emotional history of writing. The erasure of a single work seems tragic even now, but in the long manuscript age before Gutenberg, the destruction of a book could symbolize the loss of the whole world. If nothing but fragments of a text survive, the biblioclasm inevitably stimulates writers to imagine the complete whole that was destroyed. Like the armless Venus de Milo, mutilated writings have inspired nostalgic dreams of reconstitution, ranging from scholarly treatises to fantasy and kitsch. The immense Library of Alexandria was already the archetype of mass erasure during antiquity and the Middle Ages, and it still excites both scholars and nonspecialists.
Rediscovery Not all lost writings are gone for good; some are merely misplaced, and startling rediscoveries have been made over the centuries. Famous recovered works that crowd scholarly daydreams include the dramatic example of an entire library belonging to Ashurbanipal, the Assyrian emperor who died in 627 BCE. Discovered in 1849–1852, it contained thousands of cuneiform tablets, many broken into tiny fragments. The trove included the epic of Gilgamesh , the oldest major work of world literature, containing what its first reader in two millennia christened "the original version of Noah's Flood." More recently, space-age technologies have permitted unprecedented collaboration between manuscript scholars and cutting-edge scientists, who miraculously salvaged lost texts by that archetypal mathematician Archimedes.
Bookhunters Many recoveries of lost works have been owed to random good fortune, but just as frequently they were the result of deliberate searches. The figure of the Bookhunter, an Indiana Jones who traces clues and braves danger to recover priceless written treasure, was already present in ancient Egyptian myth. During the Renaissance, scholarly bookhunters transformed the ancient fables into an exciting reality; as they rediscovered landmarks of Greek and Roman culture, they laid bare centuries of dramatic stories about the history and powers of writing. Even today, the search and recovery operation is still going strong, including in cultures far older than Greece and Rome.
Ancient Wisdom Biblioclasms—lost libraries and damaged manuscripts—inspire a romantic nostalgia so intense that writers have often imagined whole utopias of extinct wisdom. Sometimes hard evidence of destruction inspired these bookish fantasies, but paradoxically, daydreams of loss were often provoked by exciting rediscoveries. Until the eighteenth century, sapientia veterum , the wisdom of the ancients, was the scholar's imagined paradise, his (or increasingly her) Garden of Eden. Democratized literacy since 1800 has made reveries about the stupendous achievements of Egypt and Atlantis into perennial favorites of popular culture. Plato imagined Atlantis 2400 years ago, yet modern daydreams about lost utopias, from Jules Verne and H. G. Wells to the 1985 film Back to the Future , differ from their ancient counterparts mainly through their anachronistic or pseudoscientific assumptions about technology and science.
Forgeries and Fakes Forged texts were common in ancient Greece, and even earlier in Egypt. During the Renaissance, when genuine Greek and Roman texts and epigraphic inscriptions were being rediscovered in droves, forgery and falsification ran rife. Scholars developed techniques for detecting them, but forgers stayed a step ahead of their critics. Moreover, by the eighteenth century, novelists were employing narrative techniques—some of them dating back to ancient Greece—that blurred the boundaries between fact, forgery, and fiction in suggestive and often disturbing ways. In 1719, Daniel Defoe's Robinson Crusoe , subtitled "the life and strange surprising adventures" of an Englishman from York, "written by Himself," was told so realistically that a century later many readers, including a notorious forger of Shakespeare manuscripts, still mistook it for a factual account.
Books of the Damned Not all enthusiasm is positive. Whether genuine or forged, physically real or only imagined, books have at times incarnated an ideal of evil. Early Christians destroyed numbers of books they considered theologically, morally, or intellectually dangerous, including the Book of Enoch , which claimed to be the memoirs of Noah's great-grandfather. Other scandalous books were nonexistent or unlocatable to begin with: the mere title of a book could ignite passionate controversy, even—or especially—when no one could find copies of it. Beginning in the thirteenth century, scholars gossiped and daydreamed apprehensively about a Book of the Three Great Impostors , which supposedly argued that Moses, Jesus, and Muhammad were charlatans and tricksters, and their religions nothing but tissues of lies. In the skeptical eighteenth century, a book was finally forged to fit the title, to widespread disappointment.
Holy Books The opposite of damned books were sacred books, which were off limits ( sacer in Latin) in a different way, "untouchable" because religious leaders declared them immune to all criticism. These holy books—or scriptures—are the most radically explicit example of creating authority —religious and political credibility—through writing. Their defenders claim that scriptures descend vertically from a god to humans, whereas modern scholars call them mere texts and explain their trajectories horizontally, across human history. From the Book of Enoch onward, legends about God and the Hebrew alphabet, including the origins of the Torah itself, were based on passages in the Hebrew Bible. The New Testament, the Qur'an, and the Book of Mormon, as well as numbers of would-be scriptures now forgotten, went further and described in "autobiographical" detail how they came to be written by gods or their human amanuenses.
Imaginary Books As the previous two categories suggest, a letter, an inscription, or even an entire book can be wholly imaginary, as thoroughly nonexistent as cloud-cuckoo-land. Paradoxically, a brief title makes the hypothetical existence of a book easier to imagine than the narrated life of a Robinson Crusoe or an Elizabeth Bennet. Conversely, it is more difficult to establish the unreality of an imaginary book than that of a unicorn or a utopia. The metahistory of writing is entwined with the history of imaginary books, and examples of full-on mythical bibliography are far from rare. Whether as earnest scholarly quests for literary chimeras or as satirical send-ups of learned pretense, mythical bibliography remains a major expression of the social and emotional importance of writing.
Writing, Books, and Libraries as Metaphors and Symbols Various myths about the history of writing are strongly symbolic or metaphorical. At the end of Dante's Paradiso , his famous description of God as the ultimate book symbolized the overwhelming consequence of writing and books for Christian culture in 1320. Six centuries later, Jorge Luis Borges came to international fame through his tale "The Library of Babel" (1941). Borges describes the cosmos as an infinite library whose only inhabitants are despondent librarians searching vainly for the ultimate book that will make sense of their bibliocosm. Borges's tales and essays frequently couch the deepest philosophical truths in enigmatic narratives, glorifying language, writing, and books as convincingly as genuine primitive myths ever did, sometimes naming uncanny or savage gods as their authors.
Conclusions The history of writing is ready for its emotional close-up: what people have done with writing is now well known, but how they felt about it over time remains uncharted. The celebrities of bookish myths were not only gods and humans, but also writings, and ultimately the art of writing itself. Discarded documents, when they survive, have told us much about the way people used writing, in every kind of activity from accounting to religious contemplation, poetic meditation, philosophical inquiry, and scientific research. But discarded attitudes to writing still await the same kind of systematic spadework that archaeologists perform on material remains of the past.
The attitudes buried in myths and legends of writing reflect times when digging in the ground was for farmers, not archaeologists. Later, scholars researched the history of writing by reading books, but they had to construct that history for themselves from scattered, sometimes enigmatic anecdotes. Like the texts of Sappho's poems or the Dead Sea Scrolls, emotional evidence about the history of writing survived in mutilated, fragmentary form. Nevertheless, that lore is as vital to the history of literature as Shakespeare's sonnets or Dickens's novels.
Generations of scholars have told us how a single author or a vaguely defined period ("the Middle Ages" or "the Enlightenment") thought about books or libraries. But aside from writing as a profession (monk, scrivener, poet, historian, journalist, novelist, etc.), little has been collected of what earlier ages thought and felt about writing as an art , that is, as a whole phenomenon , in its organic relationship to humanity and civilization. Essential evidence for the emotional history of writing is only infrequently found in revered masterworks by Homer, Dante, or Jane Austen. The best sources are often lurking in outmoded scholarship: their technical obsolescence actually makes their defunct erudition more compelling as emotional history. Hiding under the dunes of dusty bygone scholarship are stories as captivating as Percy Shelley's "Ozymandias" —a familiar poem inspired by an ancient, now-forgotten anecdote about writing.
 __________________________________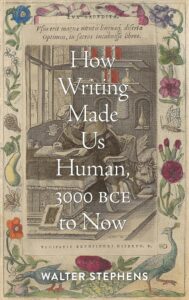 Adapted from  How Writing Made Us Human, 3000 BCE to Now  by Walter Stephens. Copyright 2023. Published with permission of Johns Hopkins University Press.
Share on Facebook (Opens in new window)
Click to share on Twitter (Opens in new window)
Click to share on Google+ (Opens in new window)
Click to share on LinkedIn (Opens in new window)
Click to share on Reddit (Opens in new window)
Click to share on Tumblr (Opens in new window)
Click to share on Pinterest (Opens in new window)
Click to share on Pocket (Opens in new window)

Walter Stephens
Previous article, next article, to the lithub daily, popular posts.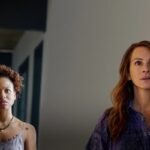 Follow us on Twitter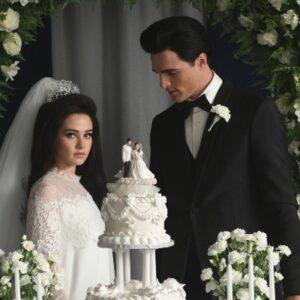 Sweet Nothings: On the Emptiness of Sofia Coppola's Priscilla
Literary Hub
Created by Grove Atlantic and Electric Literature
Sign Up For Our Newsletters
How to Pitch Lit Hub
Advertisers: Contact Us
Privacy Policy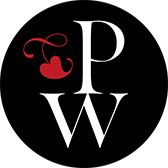 The Freaks Came Out to Write: The Definitive History of the 'Village Voice,' the Radical Paper That Changed American Culture
Tricia romano. publicaffairs, $35 (608p) isbn 978-1-5417-3639-9.
Reviewed on: 11/13/2023
Genre: Nonfiction
Apple Books
Barnes & Noble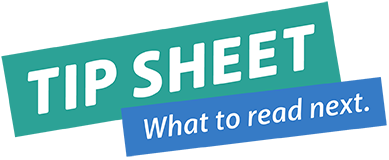 Featured Nonfiction Reviews