Important information translated:    Arabic     Chinese (traditional)     Chinese (simplified)     English     French     Karen     Russian     Spanish     Vietnamese
County Services             How Do I?      
Strategic Tourism Plan
Strategic tourism plan: 2021-2027.
The County Legislature endorsed the new Strategic Tourism Plan 2021-2027 on March 3, 2020. The Strategic Tourism Plan guides the county's values, goals, and proposed actions regarding tourism over through 2027. This draft represents the third update to the Strategic Tourism Plan.
Work on the plan began in August 2018 with the establishment of the plan update steering committee. The plan was prepared with the help of many people who live and work in Tompkins County. A community survey was conducted in late 2018 and early 2019 – this survey gathered feedback from 309 people regarding their ideas for tourism development. A facilitated "focus search process" stakeholder meeting with 21 representatives of local non profit organizations was held in April 2019 to determine how our community can advance tourism. In addition, numerous small group meetings have been convened to examine specific topics.
The Strategic Tourism Plan 2021-2027 considers our current conditions as well as many emerging issues which have the potential to impact travel and tourism in our county. The plan was informed by the findings of the recently completed Visitor Profile Study –  an in-depth analysis of people who recently visited Tompkins County. Nearly 2,100 visitors participated in this study through online or in-person surveys. A public comment period was held from October 23 to November 11, 2019.
The plan proposes eight overall goals and additional goals in fifteen distinct focus areas. The plan proposes specific actions and measures for each focus area.
 Appendices
Proposed Actions and Measures
Hotel Room Occupancy Tax Law
STPB Policies
2019 Visitor Profile Study
Community Survey Results & Stakeholder Meeting
Public Comments and Responses
Related Tourism Plans, Projects and Resources:
Tactical Placemaking for Tompkins County (DRAFT)
Outdoor Recreation Tourism Implementation Plan ; Appendices -  adopted by the STPB on April 18, 2018.
Tompkins County 2020 Agriculinary Tourism Implementation Plan ;  Appendices  - adopted by the STPB on September 19, 2016
Tompkins County Heritage Tourism Implementation Plan  - adopted by the STPB on February 17, 2016.
Tompkins County Beautification, Signage and Public Art Strategic Plan  - adopted by the STPB on April 20, 2016.
Tompkins County Wayfinding and Interpretive Signage Plan - completed by the Tompkins County Chamber of Commerce in July, 2014 with support from and on behalf of the Tompkins County Tourism Program.
Tompkins Priority Trails Strategy - August 6, 2014
Cayuga Lake Blueway Trail Plan - A partnership between Cayuga, Seneca and Tompkins Counties to enhance access to paddling experiences on Cayuga Lake. 
Previous Strategic Tourism Plans and Studies
Strategic Tourism Plan: 2012-2020
Chmura Economics Visitor Study - 2009
Strategic Tourism Plan: 2005-2010
Tourism Program Home
Strategic Tourism Planning Board
Strategic Tourism Plan  
Grants Available
Grants Awarded
Grant Recipient Resources
Tourism Helpful Links
Visit Ithaca (Visitor Info)
Ithaca Events
Ithaca Farm to Fork
Tompkins Festivals
Ithaca Trails
Contact Tourism
Nick Helmholdt, AICP
Principal Planner / Tourism Program Director
Phone: (607) 274-5560
    Email County Tourism Program

Strategic Tourism Destination Development Plan 2022-2026
The final version of the Strategic Tourism Destination Development Plan 2022-2026 is now available for download.
Please click the image to download The Strategic Tourism Destination Development Plan 2022-2026.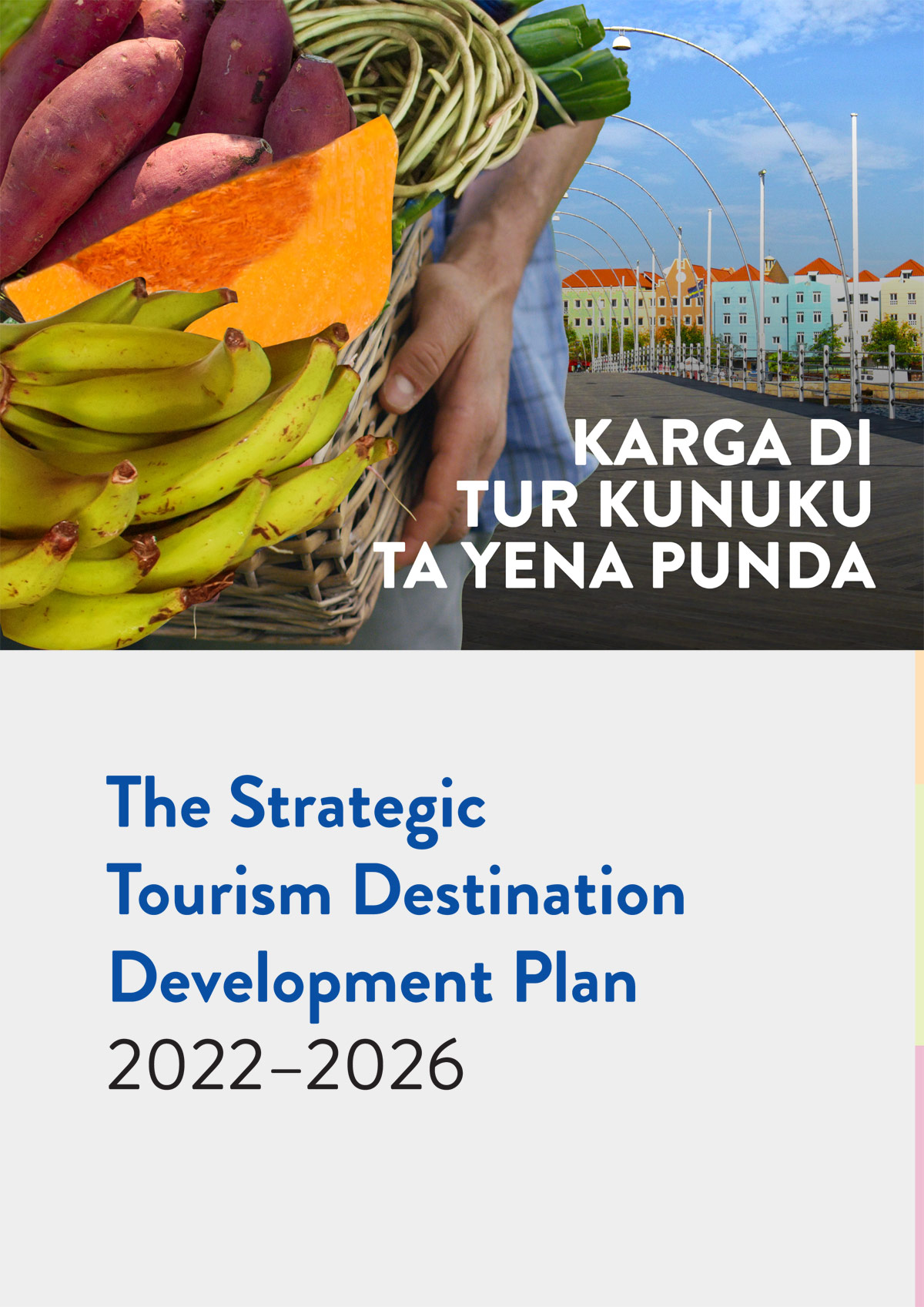 Econsult Solutions, Inc.
Tourism Strategic Planning: The Tried and True
Today's post represents the third in our three-part series on tourism recovery. Having covered in our previous posts the need for Destination Management Organizations (DMOs) to assess their current situation and rethink their destination and audience, we take a step back to discuss the core tenants and thought process of tourism strategic planning that remain as essential as ever.
The COVID crisis is a vivid reminder of how the travel and tourism industry is regularly and dramatically impacted by outside forces. DMOs across the industry are searching for ways to recover their footing and reimagine their future. More than ever, DMOs need to think strategically about the economic, political, and cultural, changes they are facing. Thoughtful and well-conceived strategic planning is crucial not just in navigating the immediate challenges, but in developing, enhancing and sustaining a destination's attractiveness and competitiveness over the long road to recovery.
Through our experience in helping destinations navigate challenges like the 9/11 attacks, the Great Recession, and under performance in attracting tourists, the ESI/Parter International team has developed a framework for tourism strategic planning that incorporates a variety of facets and perspectives. We have found that tourism planning efforts that achieve comprehensive and successful results address four critical ingredients:
Determine gaps in the tourism product
Enhancement and new product / event opportunities
Support for and partnerships with attractions
Availability, variety, quality, and competitiveness of accommodations, restaurants, transportation, signage, visitor centers, retail, and visitor domains
DMO's crucial role in improving the tourism infrastructure
Addressing the appropriate target audiences and ensuring that the destination's marketing helps:
attract new and repeat visitation; extends stays; increases tourist spending;
Reflects the destination so that the visitors' expectations are met
The right mix of paid, earned, owned and shared media for promoting the destination
The most appropriate organizational structure to meet various responsibilities and achieve a strong return on investment
Ensure that the tourism organization figures prominently in political, policy, and planning discussions
The role to be played in determining and collecting public and private funding.
The value and opportunities of partnerships
This "four-legged stool" reflects the interplay between different components and dynamics (public and private sector) required to achieve sustainable success. Destinations may need to focus more acutely on certain elements at a given point in time, based on the circumstances they face, their available resources, and their position in the broader arc of destination development, but consideration must always be retained for these broad categories of critical forces.
There are a number of components that must be included to compliment the four-legged stool of tourism. Stakeholder involvement; comprehensive research; a focus on tourism trends; familiarity with best practices; and political sensitivity are all critical elements of creating a successful tourism strategic plan.
Strategic insights flow directly from the quality of the information gathering process. A mix of methods (quantiative and qualitative, primary and secondary) is the best approach to develop a depth of understanding of a destination and its strengths and challenges. Drawing in stakeholders from industry and government through interviews and planning sessions is an effective means to develop a detailed understanding of the destination and its nuances, and in setting the groundwork for recommendations with sufficient collective buy-in to make subsequent implementation realistic. Destinations should also tap into the range of tourism data points available from their attractions, hotels, and increasingly directly from visitors through anonymized GPS tracking technologies.
Effective outcomes are realized by first determining the destinations competitiveness, quality, and opportunities and then developing and implementing achievable, user friendly, impactful, prioritized, and cost-effective recommendations that are within the scope of the destination's technical and financial resources. The audit process serves to evaluate the destination's four tourism components, often resulting in a SWOT or gap analysis.
This framework is the starting point rather than the end point for the crucial discussion of the prioritization of opportunities, resources and efforts to address gaps. Through collaborative discussion with the DMO and key stakeholders, the most effective planning processes arrive not at a laundry list of recommendations, but at an identification of the most important priorities, and the initial implementation steps needed to address them.
This unified framework for tourism planning affords destinations with the best opportunity to recover from the exigencies of the current crisis and achieve their objectives in a competitive and challenging recovery.
About the Authors
Econsult Solutions, Inc. (ESI) and  Parter International, Inc. offer collaborative strategic planning services to help enhance and develop tourism attractions; events; infrastructure; marketing; and organizational efficiency, resulting in a significant impact on the economic well-being of tourism destinations and attractions. At a time of unprecedented challenges in the travel industry, our team brings wide-ranging experience, data-driven insights, and a collaborative approach to help address tourism and travel challenges. To learn more about our capabilities, please visit our new Tourism Strategic Planning partnership webpage by clicking here .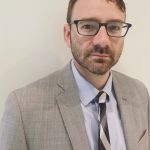 Related content:
No related posts.