Political Science Research Paper
This sample political science research paper features: 6600 words (approx. 22 pages), an outline, and a bibliography with 30 sources. Browse other research paper examples for more inspiration. If you need a thorough research paper written according to all the academic standards, you can always turn to our experienced writers for help. This is how your paper can get an A! Feel free to contact our writing service for professional assistance. We offer high-quality assignments for reasonable rates.
Introduction
Definition and overview.
Case Studies of Traditionalism
A Case Study of Behavioralism
A Case Study of Postbehavioralism
Bibliography
More Political Science Research Papers:
American Government Research Paper
Civil War Research Paper
Communism Research Paper
Content Analysis Research Paper
Democracy Research Paper
Federalism Research Paper
Foreign Policy Research Paper
Game Theory Research Paper
Human Rights Research Paper
Human Rights Violations Research Paper
Marxism Research Paper
Nationalism Research Paper
Postmodernism Research Paper
Public Policy Research Paper
Social Movement Studies Research Paper
Socialism Research Paper
Within the discipline of political science in the United States, traditionalism, behavioralism, and postbehavioralism are three distinct political science research approaches. That is, each offers a perspective on how best to carry out investigation, analysis, and explanation relating to politics and political life (Dryzek & Leonard, 1988). These three approaches represent different points of emphasis regarding the ways in which research about politics should proceed. For example, it will be seen that traditionalism—in comparison with behavioralism—tends to emphasize the usefulness of analyzing governmental institutions when studying political phenomena, whereas behavioralism tends to assert the importance of research into the intricacies of the behavior of individual political actors (e.g., citizens, lobbyists, candidates, elected officials). However, all three research perspectives share the belief that political science research should produce explanations that improve and deepen our understanding of complex political processes.
Academic Writing, Editing, Proofreading, And Problem Solving Services
Get 10% off with fall23 discount code.
As one begins to analyze the meaning and complexity of traditionalism, behavioralism, and postbehavioralism, it is important to keep in mind three points. First, traditionalism, behavioralism, and postbehavioralism are broad categories, and within each category one finds a variety of political scientists who are not necessarily in agreement on all matters relating to the study of politics. For example, during the years in which traditionalism was the prevailing research approach within political science, Woodrow Wilson (1911) delivered an address to the American Political Science Association (APSA) that called into dispute various claims made by previous APSA president James Bryce. In 1908, Bryce had stated that political science, that is, a scientific understanding of politics, was possible insofar as human actions tended to be similar, or repeatable, over time; thus, Bryce (1909) reasoned, one could generalize about patterns of human activity and draw conclusions about political life. Wilson (1911), however, while not altogether denying the existence of some degree of patterned activity over time, stressed the uniqueness characterizing human beings and human actions. Despite these differences, both Bryce and Wilson were representative of traditionalist political science.
Second, traditionalism, behavioralism, and postbehavioralism are often linked with certain decades in the development of political science in the United States. Traditionalism is usually associated with the political science practiced during the 19th and early 20th centuries. Behavioralism is generally associated with the post-World War II period, although its origins are sometimes traced back to the 1920s. Postbehavioralism's appearance in the discipline had been noted and commented on by the end of the 1960s (Dahl, 1992; Dryzek, 2006; Ricci, 1984).
It is important to realize, however, that these historical markers are best used as general designations, because the development of these three research approaches was too multifaceted and complex to fit neatly into rigid time categories. The emergence of a new approach did not necessarily completely or entirely displace an older one; for example, while traditionalism was challenged by behavioralism in the 1950s and 1960s, a number of political scientists continued to hold to traditionalism. Indeed, many contemporary introductory textbooks in U.S. politics continue to reflect the perspective of traditionalist political science. Moreover, not all subfields of political science were affected equally or simultaneously by the emergence of a new approach. For instance, the subfield of U.S. politics incorporated the behavioralist approach earlier than did the subfields of international relations and comparative politics (Sigelman, 2006).
Third, two of the three research approaches have tended to define themselves in opposition to their predecessors and, in so doing, have helped shape the manner in which those prior approaches have been remembered. Specifically, behavioralism defined itself in opposition to what it understood as constituting traditionalism, and post-behavioralism carved out its own identity, in part, as a critique of what it saw as the defining elements of behavioralism. As a result, one sees that the emergence of the newer approaches was coupled with a rejection of perceived deficiencies in the earlier approaches. In identifying what they saw as inadequacies in the older approaches, the newer approaches tended to highlight differences between the new and the old and, in some cases, tended to understate any similarities. For example, behavioralism emphasized its adherence to scientific method and, in so doing, sometimes gave the impression that that which it was attempting to replace—traditionalism—had not regarded itself as scientific. As becomes clear when one analyzes the actual writings of traditionalists, however, traditionalists generally saw themselves as political scientists and often made much of the fact that, as political scientists, they were not to be confused with historians (Farr, 1990; Gunnell, 2006). As early as 1910, an APSA president was calling on the discipline to employ statistical analyses to identify political patterns and test conclusions relating thereto (Lowell, 1910). Similarly, postbehavioralists, it will be seen in the discussion below, emphasized the importance of producing research that was relevant in addressing contemporary questions, but, in stressing their own newness relative to behavioralists, postbehavioralists often tended to understate the extent to which early-20th-century political scientists had also sought to use political science research to address urgent, relevant problems in U.S. life (Gunnell, 2006).
Traditionalism
Traditionalism is an approach defined by its focus on the study of political institutions, law, or a combination of these. In addition, traditionalism locates its scientific reliability in its grounding in careful historical or legal investigations that are designed to produce thorough descriptions of the subject in question (Easton, 1971; Fried, 2006; Isaak, 1985; Macridis, 1992). That is, traditionalism is an approach in political science that seeks to study political phenomena by investigating law, history, and/or institutions such as the government as a whole or narrower institutions such as legislative, executive, or judicial bodies. A traditionalist seeking to understand how the U.S. Congress works would, thus, investigate such questions as what the law (e.g., the U.S. Constitution) provides for in terms of congressional powers and limits, how Congress as an institution has evolved historically, and how Congress as an institution fits into the larger institutional network of the U.S. government in its entirety. A traditionalist seeking to understand courts could follow a similar strategy of pursuing historical questions (e.g., how courts have evolved), legal questions (e.g., what laws govern courts and how courts have participated historically in shaping laws), or institutional questions (e.g., how courts are organized and administered as institutions). A traditionalist in the field of international relations might study international law or national laws and treaties relating to interstate interactions (i.e., foreign policy).
Traditionalist political science has not been an approach that has demanded narrow or exclusive disciplinary specialization. On the contrary, early traditionalist political scientists needed to be comfortable with such fields as history or law in order to pursue their work. Francis Lieber, who, in 1857, became the first person to hold an official political science professorship in the United States, was, in actuality, a professor of both history and political science at New York's Columbia College (Farr, 1990). Traditionalism's breadth is also revealed in APSA president Albert Shaw's (1907) comments that it was possible to find numerous political scientists participating in the American Historical Association as well as in "Economic and Sociological groups" (p. 178).
Traditionalist political scientists tended to be explicit in drawing connections between political science research and service to the public interest, in whatever manner the latter might be defined by the political scientist in question. Shaw's 1907 APSA presidential address is an illustration of traditionalism's linkage of empirical-scientific and normative-ethical objectives. "I believe that there will be a very general agreement," Shaw asserted, "that this Association can render an extremely useful service to the country, without departing in the smallest degree from its scientific methods" (p. 181). Shaw went on to suggest that APSA might undertake investigative projects on problems or concerns relative to "the public benefit" (p. 181). In fact, a perusal of the early records published in Proceedings of the American Political Science Association and in the Annals of the American Academy of Political and Social Science reveals traditionalists' interests in addressing child labor, political party reform, and other public welfare questions (Addams, 1906; Richberg, 1913).
Case Studies of Traditionalism: Frank Goodnow and Woodrow Wilson
For a fuller, more detailed understanding of traditionalism, one can look in greater depth at two examples of traditionalist political science. The first is Frank Goodnow's 1904 address to the first meeting of APSA. Goodnow's address included (a) a definition of what he called political science's "scope" but not a technical definition of political science itself, (b) an examination of what political science was to have as its research focus, and (c) a closing statement about political science's relevance. An examination of these three components of his address illustrates traditionalism's salient elements of institutionalism (in the emphasis on studying the institution of the state), legalism (in the emphasis on studying law and jurisprudence), a historical perspective, and attention to the public benefits of scientific inquiry.
First, in his address, Goodnow (1904) announced that he preferred to define political science's scope (i.e., that which political science was to study) rather than attempt a definition of political science itself. Setting out to construct a technically detailed definition of the discipline per se, Goodnow contended, was not as productive an enterprise as determining what the discipline should have as its focus of research. He pointed to what he termed the "dangerous" possibility of defining the discipline in too limited or too expansive a manner (p. 35). He proceeded to characterize political science's scope as the investigation of states. Political scientists were neither the first nor the exclusive researchers of states, Goodnow explained, but were, rather, unique in targeting the state as a primary subject for analysis. For example, historians might study historical states and might indirectly study contemporary states, Goodnow reasoned, and economists might investigate monetary matters relating to states. However, only political scientists would have as their "main interests" the direct, detailed, "scientific" analysis of states in all their complexity. Goodnow's comments suggest that the previously noted absence of disciplinary narrowness or specialization in traditionalist political science did not have to translate into the absence of disciplinary identity. Goodnow was, in this address, identifying himself as a political scientist as opposed to a historian, even while his approach to political science would employ historical perspectives. Moreover, in identifying the institution of the state (as opposed to the behavior of individuals, for example) as the central and defining subject matter of political science, Goodnow was conveying what is generally termed the traditionalist orientation toward institutionalism.
Second, Goodnow (1904) framed the study of states— and thus political science as a discipline—broadly. Political science's range of investigation was to include, he argued, the study of how the "State's will" was communicated, what comprised the "State's will," and how the "State's will" was carried out. In explaining what he meant by the communication of the "State's will," Goodnow made reference to such matters as the values conveyed through a country's political ideas or political theory, constitution, and political party platforms. Political values influenced state policies or will. The second element—the "content of the State will"—Goodnow identified as law (p. 40). Law revealed a state's meaning. Indeed, one sees how closely Goodnow's traditionalist political science was attached to the study of law when one encounters his remark that "it is very doubtful" that anyone could become a political scientist—that is, that anyone could understand states "as an object of scientific study"—without a thorough understanding of law (pp. 42-43). To understand how states carried out their "wills," Goodnow continued, one needed to study administrative law, a subject that, in the absence of political science, had been frightfully neglected, he believed. He pointed to the benefits of studying the history of English poor laws as a guide for improving public administration generally.
Finally, Goodnow (1904) closed his address by expressing hope that political science could contribute to the public good. He identified teachers and political practitioners as two groups that could benefit directly from the knowledge produced by the disciple. Moreover, in disseminating a more descriptively accurate and comprehensive understanding of states, teachers and practitioners, in their respective professional roles, could contribute to an enhanced public well-being.
An examination of Woodrow Wilson's (1911) address to the seventh annual APSA meeting offers a second opportunity for scrutinizing more carefully traditionalism's breadth, a breadth critiqued as "unscientific" by later advocates of behavioralism. Although better known as the 28th president of the United States, Wilson also served as president of APSA and, in this latter capacity, argued against a narrow, specialized conception of political science. In fact, at one point in his address, he went so far as to assert that he disliked the name political science, which, he claimed, implied that human interactions should be studied objectively and narrowly. He argued for the designation politics rather than political science as a more suitable name for the study of the state and "statesmanship" (pp. 10-11). Although Wilson supported a scientific approach, if by science one meant accuracy and thoroughness in one's study of political life, he argued that such study should include an examination of literature, art, and poetry and should seek to inspire "vision" and "sympathy" (pp. 2, 10, 11). His understanding of political science, one finds, could hardly be broader, in that he concluded that "nothing" that has an impact on "human life" should be termed "foreign" to the discipline (p. 2). Wilson argued that the astute student of politics should demonstrate "a Shakespearian range" (p. 10). Although Wilson's immediate influence on U.S. political science was limited (Ubertaccio & Cook, 2006), his explicit embrace of an expansive politics is illustrative of traditionalism's lack of disciplinary specialization. In addition, a comparison of his approach with that of Goodnow is helpful in reminding students of traditionalism of the approach's internal diversity.
Behavioralism
Behavioralism emerged as a criticism of traditionalism's failure, in the view of behavioralists, to offer an approach to the scientific investigation of political questions that was sufficiently rigorous to produce predictive results based on quantitatively tested data. Specifically, behavioralism's defining elements include a focus on political actors and their behavior (or attitudes and opinions), value-free science, and the study of operationalizable questions through hypothesis formulation and empirical, quantitative research (Ricci, 1984). The focus on studying political actors represented a shift away from traditionalism's concentration on the historical and legalistic study of institutions.
In turning attention to the study of political actors, many behavioralists employed survey research to compare the attitudes of voters versus nonvoters, elites versus non-elites, partisan identifiers versus independents, or other subunits of populations. Students of congressional politics could enlist behavioral approaches to shift research away from the analysis of the institutional history of legislatures to an empirical investigation of the actual behaviors of congressional officeholders, staff, or congressional committee members. Behavioralists were interested, for example, in whether members of Congress spent greater time and devoted greater resources to the actual drafting of legislation or to responding to constituency demands, campaigning for the next election, or interacting with lobbyists. Empirical observation of such behaviors devoid of normative judgments (about how voters, nonvoters, elites, masses, partisans, independents, or congressional members "should" be behaving) would, in the words of David Easton (1971), correct the traditionalist "neglect of the most obvious element, the human being" (p. 203) in the conduct of research. Moreover, not only would a "value-free" science guard against the corruption of biases associated with normative preferences, but strict adherence to the study of questions translatable into operational variables and testable hypotheses would provide a more reliable knowledge than that producible by means of traditionalism.
In a 1967 essay titled "The Current Meaning of Behavioralism," Easton (1992) summed up behavioralism as having eight interrelated "intellectual foundation stones" (p. 47):
"regularities": A rigorous study of political behavior would allow political scientists to make predictions, just as natural scientists could make predictive statements.
"verification": Predictions were to be testable in order to be falsified or verified.
"techniques": Political science should become increasingly sophisticated in its use of scientific data collection and testing methods.
"quantification": Political science should use precise, quantifiable measurements; questions for research had to be definable in testable, operationally narrow and precise terms.
"values": Empirical, scientific study operates by a process different from the pursuit of normative objectives.
"systematization": Political science research should produce a body of systematic information; theories and generalizations could be based on sound inferences from testable data.
"pure science": Political science research should operate in a value free manner, that is, independently of any possible subsequent use of scientific knowledge to address perceived social problems.
Robert Dahl (1992) traced the origins of this approach to the 1920s and to the work of Charles Merriman and the so-called Chicago School of Harold Lasswell, Gabriel Almond, V. O. Key, and David Truman. By the mid-1960s, one member of this school—Almond (1966)—was proclaiming "a new paradigm" in political science (p. 875). Almond described this paradigm as having three components: (1) a "statistical approach" geared toward "test[ing] hypotheses" that would generate (2) "probability" statements and (3) a study of the interaction of actors and units within larger political "systems" (p. 876). As is clear in Almond's language, this new behavioral approach was using highly specialized tools and methods drawn from such fields as math, statistics, economics, and psychology. Indeed, Almond pointed out that graduate study in political science was becoming increasingly focused on training students in the tools of "the scientific revolution"—tools that were turning political science in the direction of survey research, statistical sampling, and team-based and grant-funded quantitative research. During the post-World War II behavioralist period, publications in the American Political Science Review (APSR) became increasingly oriented toward statistical analyses of public opinion and behavior, especially in the subfields of U.S. politics and comparative politics (Sigelman, 2006). The new focus on studying that which could be precisely and narrowly operationalized seemed worlds removed from the one in which an APSA president could proclaim, as Woodrow Wilson had, his distaste for the term political science and his hope for a field of politics characterized by a "Shakespearean range."
A Case Study of Behavioralism: Herbert McClosky's "Consensus and Ideology in American Politics"
Herbert McClosky's "Consensus and Ideology in American Politics," published in the APSR in 1964, can serve as a case study for examining more closely the salient features of the behavioralist approach. As the title of his article suggested, McClosky was interested in the extent to which consensus, or broad agreement, on political values existed in the United States. Although he opened his article with a brief overview of Tocquevillean comments on democratic culture and customs, McClosky framed his analysis around the investigation of specific hypotheses relating to the attitudes of political actors, in this case, actors grouped into two subunits of the U.S. population. McClosky hypothesized that the U.S. public was not uniform in its political views, that it was more supportive of democracy in the abstract than in particular cases, and that political elites (those whom he called influentials) were more supportive of democracy than non-elites were.
McClosky (1964) divided the U.S. population into two groups: the influentials and the general electorate. The influentials were individuals who had been delegates or alternates at the major party conventions in 1956, and the general electorate was simply the population at large. McClosky used survey research to measure the attitudes of both groups. With respect to the influentials, a sample of more than 3,000 members of the delegates and alternates at the Democratic and Republican conventions was surveyed. With respect to the general population, McClosky used a national sample of 1,500 adults. Both groups were surveyed on a variety of questions or items, and responses to the items served as "indicators" of "opinions or attitudes" about democratic values (p. 364). If a subunit manifested 75% or higher levels of agreement on an item, consensus was said to be demonstrated.
McClosky (1964) found greater degrees of consensus for democratic procedures among influentials than among the public at large. For example, his surveys contained 12 items to measure support for the "rules of the game" (procedural democracy). These items included statements that respondents were asked to register agreement or disagreement with and consisted of statements about whether a citizen could be justified in acting outside the law, whether majorities had an obligation to respect minorities, whether the means were as important as the ends in the pursuit of political outcomes, whether the use of force was ever justified as a political strategy, and whether voting rights should be expansive or curtailed. Survey results demonstrated, McClosky reported, that influentials expressed consensus on most of the 12 items, whereas the general electorate expressed consensus on none of the 12 items.
McClosky (1964) proceeded to report that, while both influentials and the general population exhibited broader support for freedom of speech when asked about this freedom in the abstract than when asked about freedom of speech for specific unpopular groups, influentials were more supportive than the general population of free speech for unpopular groups. McClosky concluded that one might be led to believe that citizens of the United States had reached consensus on the importance of freedom of speech until one looked at the noninfluentials' responses to items involving the application of the principle to particular cases, incidents, and people. For example, support for the rights of Communists, of persons accused of treason, and of convicted criminals was higher among the influentials than among the general population.
Furthermore, McClosky (1964) reported greater consensus among influentials on the importance of the democratic value of freedom than on the democratic value of equality. In fact, McClosky reported the absence of consensus among both influentials and the general electorate on the matter of whether all people were equal, as well as on questions relating to whether all people should be accorded equality. McClosky's surveys included indicators to measure support for political, social, and economic equality, and his results suggested an absence of consensus among both influentials and the general electorate relating to all three types of equality. In other words, on statements relating to whether most people can make responsible decisions in governing themselves (political equality), whether different ethnic groups are equal (social equality), or whether all people have an equal claim to have a good job and a decent home (economic equality), consensus was absent.
McClosky (1964) also sought to measure what he understood as ideological clarity and the ability to identify oneself accurately along ideological lines. In evaluating survey participants in terms of their responses to particular statements relating to liberal versus conservative issues and their adoption of ideological markers (liberal vs. conservative), he found that influentials were more accurate than the general population in naming themselves as liberals or conservatives and in identifying a position as liberal or conservative.
McClosky (1964) closed his article with six summarizing generalizations. First, elites (influentials) were different from non-elites in terms of a greater elite support for democratic processes and a more complete understanding of political ideology. Second, a comparison of the education and economic circumstances of the two groups suggested possible (and testable) reasons for the differences in attitudes demarcating the two groups. Third, the level of support for democracy among U.S. elites was problematic on some issues (e.g., equality). Fourth, in spite of problematic levels of attitudinal support for democratic values, the U.S. system of Republican-Democratic politics appeared stable, a result, in part, of the nonparticipation of non-democracy-supporting non-elites. In short, democracy, McClosky stated, is sometimes "saved" by the nonparticipation of uninformed segments of the demos (p. 376). Fifth, classic accounts of democracy are inaccurate when claiming that the acceptance of democratic ideas is essential for the survival of democracy. Sixth, although McClosky advised political scientists against becoming sanguine about the lack of support for democratic processes among the population at large, he shared his hope for a wider disbursement of democratic values among segments of the U.S. population as the country continued to promote educational and scientific advancements.
Students of political science can observe key elements of behavioralism in McClosky's work. First, behavior was understood by behavioralists like McClosky broadly enough to encompass opinions and attitudes. Second, it is evident that the turning of the discipline toward the study of the behavior of actors is regarded by behavioralists to be deeply revealing of that which was hidden as long as political science held to traditionalism's tenacious insistence on studying institutions. Behavioralism in the hands of political scientists such as McClosky had accomplished something no less remarkable than to reveal—and prove empirically—the flaws in classic, long-standing accounts of why and how democracies work. Third, behavioralists such as McClosky believed that they had succeeded in demonstrating that big questions such as the ones Wilson wanted political science to address were most reliably answered when turned into narrow, specialized, operationalizable questions and variables. After all, what could be a bigger, more Shakespearean question than the one McClosky had addressed? Yet, only by defining consensus in a narrow, testable way, for example, could McClosky study the question of democratic consensus in such a precise and careful manner. Fourth, behavioralists such as McClosky were not opposed to theoretical generalizations, but they believed that such generalizations were most appropriately developed out of concrete, empirical results; moreover, such generalizations could be used to generate new empirically testable questions. In the process of empirically measuring and testing, however, one was not to allow biases or normative presumptions (e.g., about the goodness of citizens of the United States or of U.S. democracy) to distort one's observations. Finally, the value-free political science of behavioralists such as McClosky tended to produce conclusions that left unchallenged the fundamental structures of the U.S. status quo. As Ricci (1984), Dryzek (2006), and Susser (1992) have noted, behavioralists saw their science as value free but, perhaps ironically, often tended to produce results that fit comfortably with normative assumptions regarding the fundamental soundness of the U.S. political system's ability to address progressively any problems that political science might bring into the open. Indeed, it might even turn out to be the case that what looked like a defect (the apathy of the uninformed) was discovered by means of behavioralism to be an asset.
Postbehavioralism
Postbehavioralism is an approach that emphasizes (a) that political science research should be meaningful, that is, that it should address urgent political problems; (b) that science and values are inextricably connected; and (c) that political science should not seek to model itself on the strict application of scientific methods used in the natural sciences whereby research is driven exclusively by that which can be reduced to narrowly defined questions testable by the most rigorous, most specialized scientific procedures presently available. Postbehavioralists reacted against what they interpreted as behavioralism's excessive reliance on the purity of scientific precision at the expense of "relevance." While many postbehavioralists upheld the value of empirical and statistically oriented research, they tended to argue that behavioralism had overreached in emphasizing a strict adherence to narrow scientific procedures and that behavioralism's proclaimed value-free approach in actuality veiled a normative endorsement of the status quo and was thus both normative and conservative.
A number of postbehavioralist critics of behavioralism, including Peter Bacharach, Christian Bay, Hans Morganthau, and Theodore Lowi, would join the Caucus for a New Political Science, organized in 1967 (Dryzek, 2006). The caucus continues to conceptualize political science as best carried out when political scientists integrate their identities as community members with their identities as scholars and thus craft research agendas in response to political needs. Political science should be steeped in everyday life and its concerns, not isolated from it as an esoteric, specialized, value-free science, according to Caucus statements (New Political Science: The Journal, n.d.).
In 1969, David Easton stated that postbehavioralism was proving to be a transformative force in the discipline. Easton discerned postbehavioralism's presence on two levels: first, postbehavioralism was identifiable as a collection of individual political scientists who shared a growing dissatisfaction with behavioralism's implications, and, second, postbehavioralism was manifested as a new intellectual outlook or approach that could guide research. In his presidential address to APSA, Easton delineated what he called a "distillation" of postbehavioralism's defining elements (p. 1052). Easton described postbehavioralism as a demand for relevance, as forward-looking, as application oriented, and as premised on the belief that it was nothing short of unethical for political scientists to remove themselves from the arena of deliberation and action when confronted with and surrounded by political problems. Easton made multiple references to the Vietnam War, to the threat of nuclear escalation, and to the struggles of the civil rights movement, and he noted that postbehavioralism was an indictment of behavioralism's irrelevance in finding solutions to such problems. Indeed, Easton pointed out that, from a postbehavioralist perspective, behavioralism could be charged with failing even to see such problems, a charge that must have sounded particularly strange to students of McClosky, schooled as they were in regarding influentials or elites as more adept at identifying and understanding political issues than were members of the general electorate. Easton used the metaphor of blinders to describe what had overtaken a discipline that could not see the obvious, pressing issues of society even while it could describe in copious detail the merits of operationalization, hypothesis formulation, statistical analysis, verification, and falsification. Why, Easton asked, in an era of behavioralism (i.e., 1958-1968), had the APSR had only four articles on racial disturbances, only two articles on the practice of civil disobedience, only one article on problems of poverty, and only three articles on urban disorder?
Easton (1969) went on to explain that postbehavioralism's critique of behavioralism was deeply grounded in an understanding of science at odds with that embraced by behavioralism. For postbehavioralists, science was unavoidably based on normative assumptions; thus, according to postbehavioralists, a "value-free" political science (the kind of political science advanced by behavioralists) was not possible. Indeed, postbehavioralists asserted that to proclaim value neutrality was itself a normative stance (i.e., an assertion that a so-called value-free stance was better than its opposite). Postbehavioralism faulted behavioralism for not having acknowledged—and thus not having scrutinized—its own normative foundations and the ways in which those foundations shaped the direction of its research agenda. However, insofar as postbehavioralism was not a rejection of an empirically based science per se, Easton hoped that postbehavioralism could elucidate behavioralism's logic and correct its lack of self-awareness regarding its own assumptions rather than become a repudiation of the gains made in political science's shift away from the early and less scientifically oriented methods of traditionalism. In later years, some scholars would come to regard postbehavioralism's legacy as opening up possibilities of a more "eclectic" application of research methods to the study of political phenomena (Lane, 1990, p. 927).
A Case Study of Postbehavioralism: The Perestroika Protest in Political Science
In December 2000, PS: Political Science and Politics published "Voices: An Open Letter to the APSA Leadership and Members." The letter, signed by more than 200 political scientists, had been circulated by someone referring to himself or herself as "Mr. Perestroika." Echoing postbehavioralist concerns from decades earlier, the Perestroika protest letter charged APSA and APSR with having a disciplinary obsession with quantitative methodology at the expense of meaningful subject matter. Its narrow methodological focus, the letter argued, had rendered APSA and its premier journal remote from the actual world of scholarly work undertaken by most political scientists. The letter called for increased openness in APSA (e.g., in elections to APSA governing bodies and to the APSA editorial board), the inclusion of a broader range of articles in APSR, public disclosure of survey results that could demonstrate widespread dissatisfaction with the discipline's direction, and greater openness to critical voices in the discipline. Noting that they had not organized themselves into an actual caucus or subunit within APSA, the Perestroika letter signees, nonetheless, claimed to speak for a broad segment of political scientists ("Voices," 2000).
Perestroika supporter Gregory Kasza expanded on the concerns expressed in the initial letter in "Perestroika: For an Ecumenical Science of Politics" (2001). One can see in Kasza's elaboration of the Perestroika protest six major points illustrative of postbehavioralism. First, it was claimed that U.S. political science had been distorted by the dominance within the discipline of highly specialized quantitative research approaches; because of this dominance, Kasza asserted, political scientists seeking to produce scholarly works using qualitative approaches were being marginalized. Second, Kasza argued that the marginalization of nonquantitative approaches constituted a breach of academic freedom. Political scientists, he contended, were being pressured to mold their substantive interests to fit the contours of rigid methodologies and frameworks; he mentioned an anonymous graduate student who had been warned that she would fail as a political scientist if she did not make her dissertation conform to rational choice strictures. Third, in allowing a narrow understanding of science to become dominant within the discipline, political science was undercutting its ability to produce sound scholarship. Indeed, Kasza went so far as to assert that a Perestroika movement could save the discipline from producing subpar scholarship. Fourth, Kasza made the quintessentially postbehavioral call for a political science that was more "relevant" in addressing substantive political concerns. Fifth, Kasza suggested that, in seeking to become as sophisticated a science as possible, political science had actually become something of an adventure in fiction. Kasza charged that scientifically oriented political scientists were, in all too many cases, operationalzing human motives, desires, and choices in such narrow terms (in order to be rigorous) as to render their subjects caricatures.
Finally, Kasza (2001) offered an alternative, "ecumenical" approach. Ecumenism, he explained, would be defined by three elements. First, an ecumenical political science would select problems for analysis and then make decisions about which research approaches would best address the problem, rather than adopting a research approach and defining problems to fit the requirements of the research approach. Second, an ecumenical political science would be explicit in its acceptance of a plurality of methods or approaches. Specialized quantitative methodologies would coexist with qualitative methodologies in an open and expansive political science; for example, graduate programs would reintegrate political philosophy and policy studies into their core areas in a Perestroika-driven discipline. Third, an ecumenical political science would value interdisciplinary study. Kasza urged political scientists to rethink graduate training and, specifically, to institute dual-degree graduate programs. Political science graduate students should be encouraged to earn master's degrees in alternative and diverse fields, fields encompassing the humanities as well as hard sciences.
In calling for interdisciplinary collaboration, Kasza (2001) was aware that he and other Perestroika supporters were challenging political science to regain something from its earlier orientation. Indeed, in the postbehavioral Perestroika protest, one can recognize remnants of traditionalism. One is reminded of the cross-disciplinary approach of Goodnow when reading recent demands for interdisciplinary breadth in graduate training. At the same time, one can observe in postbehavioralism a parallelism linking the demand to study real people (rather than excessively narrowly operationalized "actors" described by behavioralists) with behavioralism's impatience with traditionalism's earlier preference for studying institutions rather than people. Neither the Perestroika protesters nor other advocates of postbehavioralism purged political science of behavioralism. In fact, at present, one can find all three approaches in political science. One might conclude from a study of the history of traditionalism, behavioralism, and postbehavioralism that political science, as a discipline, has been characterized not as much by complete breaks with preexisting research approaches as by periodic shifts and rearrangements of research emphases (Dryzek, 2006).
Bibliography:
Addams, J. (1906). The operation of the Illinois Child Labor Law. Annals of the American Academy of Political and Social Science, 27, 69-72.
Almond, G. A. (1966). Political theory and political science. American Political Science Review, 60, 869-879.
Bay, C. (1992). Politics and pseudopolitics: A critical evaluation of some behavioral literature. In B. Susser (Ed.), Approaches to the study of politics (pp. 51-75). New York: Macmillan.
Bryce, J. (1909). The relations of political science to history and to practice: Presidential address, fifth annual meeting of the American Political Science Association. American Political Science Review, 3, 1-19.
Dahl, R. A. (1992). The behavioral approach in political science: Epitaph for a monument to a successful protest. In B. Susser (Ed.), Approaches to the study of politics (pp. 27-46). New York: Macmillan.
Dryzek, J. S. (2006). Revolutions without enemies: Key transformations in political science. American Political Science Review, 100, 487-492.
Dryzek, J. S., & Leonard, S. T. (1988). History and discipline in political science. American Political Science Review, 82, 1245-1260.
Easton, D. (1969). The new revolution in political science. American Political Science Review, 63, 1051-1061.
Easton, D. (1971). The political system: An inquiry into the state of political science (2nded.). Chicago: University of Chicago Press.
Easton, D. (1992). The current meaning of behavioralism. In B. Susser (Ed.), Approaches to the study of politics (pp. 47-48). New York: Macmillan.
Farr, J. (1990). Francis Lieber and the interpretation of American political science. Journal of Politics, 52, 1027-1049.
Fried, A. (2006). The forgotten Lindsey Rogers and the development of American political science. American Political Science Review, 100, 555-561.
Goodnow, F. (1904). The work of the American Political Science Association. Proceedings of the American Political Science Association, 1, 35 -46.
Gunnell, J. G. (2006). The founding of the American Political Science Association: Discipline, profession, political theory, and politics. American Political Science Review, 100, 479-486.
Isaak, A. C. (1985). Scope and methods of political science: An introduction to the methodology of political inquiry. Pacific Grove, CA: Brooks/Cole.
Kasza, G. (2001). Forum: Perestroika: For an ecumenical science of politics. PS: Political Science and Politics, 34, 597-600.
Lane, R. (1990). Concrete theory: An emerging political method. American Political Science Review, 84, 927-940.
Lowell, A. L. (1910). The physiology of politics: Presidential address, sixth annual meeting of the American Political Science Association. American Political Science Association, 4, 1-15.
Macridis, R. C. (1992). Major characteristics of the traditional approach. In B. Susser (Ed.), Approaches to the study of politics (pp. 16-26). New York: Macmillan.
McClosky, H. (1964). Consensus and ideology in American politics. American Political Science Review, 58, 361-382.
Melanson, P. H. (1974). Review: The presentation of professional self: Post behavioral currents. Polity, 7, 221-233. New Political Science: The Journal. (n.d.).
Ricci, D. M. (1984). The tragedy of political science: Politics, scholarship, and democracy. New Haven, CT: Yale University Press.
Richberg, D. R. (1913). Legislative reference bureaus for political parties. Proceedings of the American Political Science Association, 10, 222-233.
Ross, D. (1991). The origins of American social science. New York: Cambridge University Press.
Shaw, A. (1907). Presidential address: Third annual meeting of the American Political Science Association. American Political Science Review, 1, 177-186.
Sigelman, L. (2006). The coevolution of American political science and the American Political Science Review. American Political Science Review, 100, 463-478.
Susser, B. (1992). The behavioral ideology: A review and a retrospect. In B. Susser (Ed.), Approaches to the study of politics (pp. 76-100). New York: Macmillan.
Ubertaccio, P. N., & Cook, B. J. (2006). Wilson's failure: Roots of contention about the meaning of a science of politics. American Political Science Review, 100, 573-578.
Voices: An open letter to the APSA leadership and members. (2000). PS: Political Science and Politics, 33, 735-741.
Wilson, W. (1911). The law and the facts: Presidential address, seventh annual meeting of the American Political Science Association. American Political Science Review, 5, 1-11.
ORDER HIGH QUALITY CUSTOM PAPER
DigitalCommons@Cedarville
Home > Departments and Schools > History and Government > Senior Capstone Papers > Political Science Capstone Papers
Political Science Capstone Research Papers
The political science major is designed to prepare students for advanced graduate education in the areas of American politics, international relations, political philosophy, and law. It also prepares students for careers in public policy analysis, international affairs, various levels of government, campaign management, interest groups, journalism, and many others.
Capstone Papers from 2019 2019
The Age of Facebook and the Right to Privacy: A Brandeisian Perspective , Kristen Cochran
Donald J. Trump: The Second Coming of Andrew Jackson? , Kevin Elijah Fair
Fear and Freedom are at War - Privacy v. Security , Ryan Hennigan
The Coercion Doctrine Invigorated: Conditional Spending Since NFIB v. Sebelius , Marcus Harmon Waterman
Capstone Papers from 2015 2015
Central Government and Secession , Tyler Zuch
Advanced Search
Notify me via email or RSS
Collections
Disciplines
Author Corner
Submit Research
Copyright Guidelines
Permission Agreement
Home | About | FAQ | My Account | Accessibility Statement
Privacy Copyright
Faculty/Staff
Current Students
Chinese (Simplified)
Chinese (Traditional)
COVID-19 Information
About Skidmore College
Creative Thought Matters
Diversity and Inclusion
Rankings and Awards
Sustainability
Surrey-Williamson Inn
Tang Teaching Museum
Zankel Music Center
Maps and Directions
Human Resources
Head coach of the men's team says the new facilities represent Skidmore's commitment to the hockey program and athletics.
Majors and Minors
Course Catalog
Dean of the Faculty
Student Academic Affairs
Academic and Accessibility Services
Collaborative Research
First-Year Experience
Honors Program
Lucy ScribnerLibrary
Off-Campus Study and Exchanges
Opportunity Program
Summer Pre-College
Summer Sessions
Summer Institutes
Ways to Visit
Events and Open Houses
Why Skidmore
Student Stories
Saratoga Springs
Our Traditions
How to Apply
Costs and Aid
Connect with Admissions
Talk to a Student
Request Information
Residential Life
Dining Services
Skidmore Shop
About Saratoga Springs
Career Development
Event Calendar
Student Clubs
Student Government
Campus Life
SkidmoreAthletics.com
Intramurals
Hall of Fame
Friends of Skidmore Athletics
The Skidmore College hockey team completed the road weekend sweep with five goals in the third period on the way to a 5-2 comeback win over Babson on Saturday. The Thoroughbreds, ranked 13th nationally, have not been beaten and sit at 9-0-2 overall and 6-0-2 for 14 points and a share of first place in the New England Hockey Conference (NEHC).
Ways to Give
Giving opportunities
Current priorities
Skidmore Fund
Major and transformational giving
Gift planning
Parent and family giving
Corporate and foundation relations
Recognition societies
Advancement
Alumni Relations
2022-2023 Planning
Writing a Political Science Research Paper
Political Science students are asked to write a number of different kinds of papers, including reaction papers, compare and contrast essays, close reading/textual analysis papers, and synoptic papers. The research paper is thus only one type of political science paper. It is, however, a type that has quite specific components and requirements. The Thesis Statement The most important and most challenging task for students writing a research paper is developing a thesis. A thesis is a non-trivial, contestable, specific claim about political phenomena that can be proven or defended through the analysis of primary source material. (1) Your thesis must be non-trivial A reader will want evidence that you are exploring an important question or topic. Explorations of the unimportant (e.g., "Canada's orange industry has been underappreciated") will not entice any but the most insensate readers. Readers will recoil, in particular, from faux theses that merely state what the author has done (e.g., "I have researched the European Union's trade policy"). (2) Your thesis must be contestable Do not seek to prove the obvious (e.g., African American voters disproportionately support Democratic candidates for the presidency). The best theses make counterintuitive claims (e.g., revolutions often occur when conditions improve in a country after a long period of deprivation). There must be, at a minimum, alternative explanations for the phenomena you are exploring or different possible answers to the question you are posing. A good research paper directly engages these competing arguments by demonstrating that its explanation or answer is the most plausible. (3) Your thesis must make a specific claim A thesis should reference specific concepts and focus on a delimited field of inquiry. Statements such as "religion is the chief cause of conflict in the world," "the International Criminal Court violates political sovereignty," and "the Russian people always want a czar to lead them" are neither specific nor delimited. An example of a specific, focused thesis would be "Religious divisions cause social conflict to increase in Northern Ireland when they are reinforced by other cleavages or divisions." This statement sports two concepts—social conflict and cross-cutting vs. reinforcing cleavages—that the author must develop or support in order to address the influence of religion on conflict in a specific context. (4) You must employ primary sources to demonstrate or defend your thesis A literature review or a review of pertinent secondary sources (i.e., published books or articles that interpret or analyze primary sources) is not sufficient to demonstrate a thesis. A literature review is, as noted below, a significant component of your research paper, but your objective is not merely to review what other scholars have said about your topic. Your objective is to say something novel about your topic. This will require you to step outside of the published literature to mine information that you acquire firsthand. Primary sources include (but are not limited to) public opinion surveys, demographic data (e.g., U.S. Census data), government documents, open-ended interviews conducted by the author, oral histories, archival materials (e.g., letters, policy memos, diary entries, interoffice communications, transcripts of conversations, etc.), and speeches. The Literature Review A literature review should accomplish two goals:
Introduce your reader to the range of scholarship on your topic. This exercise can help you to provide your reader with some purchase on the complexity of your subject.
Identify the most important competing arguments or claims about your topic.
As mentioned above, accomplishing #2 is integral to your effort to demonstrate or defend your thesis. You must first acquaint your reader with both the strengths and the weakness of competing arguments before you can demonstrate that your argument is superior. Your literature review should address the most important or influential works on your topic. You will need to review books, monographs, and journal articles. Doing the last will require you to employ such research databases as JSTOR, ProQuest, and PAIS. The Data Analysis The form that your data analysis takes will be determined to a large degree by your choice of method or approach. If you are using statistical methods (e.g., regression analysis) or formal modeling (e.g., game theory) to analyze your data, then your paper will consist principally of justifying your choice of method, specifying your variables, and presenting and interpreting your results. Students performing quantitative analysis will need to think carefully about how best to present their findings (e.g., graphs, tables, charts, etc.). Such students could profit from reviewing Edward Tufte's classic book The Visual Display of Quantitative Information , particularly Tufte's discussions of "chartjunk." If you are using qualitative data and methods, your paper will need to weave your findings into a narrative that is coherent, compelling, and probative. Students, for example, who decide to use the "case study approach" must devote some time to addressing the "small n problem." This, in short, is the challenge of explaining to the reader why one can generalize from a single or a small number of cases to a larger universe of cases. What makes your particular case or cases "crucial" or explanatory? It is not sufficient merely to claim that, for example, "there is a lot of information available on my case." You must choose your case or cases for sound theoretical reasons. Robert Michels, for example, decided to study the German Social Democratic Party to test his theory that all organizations are subject to "the iron law of oligarchy" because he posited that if power was concentrated in a small number of hands in a political party that sported a democratic ethos, then such oligarchic rule would surely occur in less ostentatiously democratic organizations. The Conclusion A good conclusion should explain to the reader how your analysis has demonstrated that your argument is more persuasive than competing arguments. It should, in short, explain your contribution to the extant literature. Some pitfalls to sidestep when composing your conclusion are the following: Do not go beyond your data Even seasoned scholars can be guilty of concluding their pieces with grand statements that are not supported by their data. You can underscore your contribution to the literature without claiming that you have, for example, refuted all that has been written on your topic hitherto or created a "new paradigm." Showing respect for the work of other scholars, even that with which you disagree, is both courteous and sensible. Take care to identify the limitations of your findings or even some of the questionable parts of your analysis. Doing this will, if not immunize your work against criticism, at least allow you to get a jump on addressing some of the critiques that will be leveled at your work. Do not sprinkle your conclusion with "questions for future research" This is a complement of the above. Bear in mind that you are a novice researcher. It is more than a bit presumptuous to claim that your piece can be the foundation upon which other scholars will build. Avoid boilerplate phrases such as "time will tell" or "no one can know for sure" Conclusions are notorious for vaporous phrases that leave readers wondering, "What does that mean?" Take care that every sentence in your conclusion is meaningful (i.e., that it pertains to your argument). Short, tightly constructed and -argued conclusions are preferable to voluble, flabby conclusions that do not advance your case. For Further Reading Howard S. Becker with Pamela Richards, Writing for Social Scientists: How to Start and Finish Your Thesis, Book, or Article (Chicago: University of Chicago Press, 1986) Wayne C. Booth, Gregory G. Colomb, and Joseph M. Williams, The Craft of Research (Chicago: University of Chicago Press, 1995) Gregory M. Scott and Stephen M. Garrison, The Political Science Student Writers' Manual (Englewood Cliffs, NJ: Prentice-Hall, 1995) Ian Shapiro, Rogers M. Smith, and Tarek Masoud (eds.), Problems and Methods in the Study of Political Science (Cambridge: Cambridge University Press, 2004) Edward R. Tufte, Envisioning Information (Cheshire, Conn.: Graphics Press, 1990) Edward R. Tufte, The Visual Display of Quantitative Information, second edition (Cheshire, Conn.: Chart Graphics, 2001) (pdf available online)
Political Science Department Contact
518-580-5240
518-580-5259
8:30 a.m. - 4:30 p.m
Ladd Hall, Room 309 Skidmore College 815 North Broadway Saratoga Springs, NY 12866
Natalie Fuehrer Taylor Associate Professor and Department Chair
Barbara McDonough Administrative Assistant
A Political Science Guide
For students, researchers, and others interested in doing the work of political science, outline and structure, research papers.
Social science research papers combine the presentation of both argument and evidence in response to a core question. It is common for such papers to have a literature review that considers the work others have done to address the core subject.
Generic Research Paper Outline Example
There are many ways to structure a research paper. This is just one.
I. Introduction
State the core question; Tell the reader the significance of the question; Provide a brief version of your answer to the question; Provide an overview of the rest of the paper.
II. Theoretical Framework/Literature Review
Provide an overview of the possible explanations for your question. Include consideration of the broader literature that addresses your subject. Address your method for approaching the question.
III. Case Study (or Case Studies)
Apply the theoretical framework to one or more cases. This could involve multiple separate major sections of a research paper.
[IV.] Conclusion
Return to your core question. Summarize your core argument and findings. Discuss the broader implications or prospects for future research.
Policy Papers
One purpose of a policy paper is to make a prescription for future policies. The following is an example of how to structure such a paper.
Generic Policy Paper Outline Example
II. Criteria and Goals for the Policy
Provide clear and measurable criteria for assessing the success of a policy choice.
III…  Policy Choices
State specific policy choices. Apply all identified criteria to each policy choice.
Return to your core question. Summarize your policy recommendation and findings. Discuss the broader implications or prospects for future research.
Theses and Long Projects
It goes without saying that there is no simple formula on how to optimally structure your work. Different analyses demand different frames of presentation, and the wealth of the structure types available are limited only by how creative a writer can be with his or her analytical and writing style. Still, there are a couple of key tenets that can (and probably should) be considered when addressing this crucial step to producing your research work.
First , you should always remember that when it comes to structure, the central consideration should be answering the question of: What is the best and most effective way of getting my reader to know exactly what is going on, or to buy what I'm trying to say?
Second , give some thought to the kind of analysis you're doing. A study chasing a trend throughout history would probably do well by divvying chapters up according to time periods, or yaers. An analysis comparing and contrasting a controlled event throughout various geographic locations could benefit from having chapters go by regions. Your organization could also be more atypical than that: chapters can be broken down based on concepts (with countries or time periods being held constant), or divided according to key individuals and organizations.
Third, a chapter should capture and put forward one complete overarching component of your argument, as each section within the chapter covers a smaller potion of that overaching component. It's more or less a follow-through on the basic idea of arguments, in that each argument can be broken down into smaller pieces which are integral or concretely supportive of the whole. Think about it as somewhat equivalent to the biological levels of organization of living things:
A collection of cells is a tissue. A collection of tissues is an organ. A collection of organs is an organ system. A collection of organ systems is an organism.
The composition of an argument – especially when we think of it in terms of an extended written arugment – very much echo these biological levels of organization. When considering how the table of contents of your thesis is going to look like, perhaps think of it this way.
The following are some examples of theses organizations, represented by central arguments and table of contents:
"Stemming the Nuclear Tide: Coercive Diplomacy and US Nonproliferation Efforts, 1964-Present."
By : Nicholas LeSuer Miller, Class of 2009.
Thesis : "By examining the universe of cases since the Chinese test where the U.S. has made an effort to halt a state's nuclear weapons program, and analyzing these cases within the broader theory of coercive diplomacy, this work seeks to explain why the U.S. has succeeded in certain non-proliferation efforts and failed in others." (p. 6)
Table of Contents :
Introduction
Pakistan: Looking the Other Way
South Korea: Coercing a Cold War Ally
Israel : Half-Hearted Diplomacy
Taiwan: Persistence Pays Off
South Africa: Too Little Too Late
Libya: Unsolicited Success
India: Nonproliferation Policy Paralysis
North Korea: Failure at Every Turn
Findings and Implications.
This thesis has a very straightforward and clear approach; because this writer's analysis focuses on country-specific differences regarding a common controlled event/concept (in this case, American non-proliferation efforts), it makes perfect structural and argumentative sense to manage chapters by countries.
The same principle can be applied to temporal comparisons or between concepts and events – essentially anything that has a clear and definitive conceptual quality.
"Organizing African Unity: a Pan-African Project."
By: Kathryn Hana Cragg, Class of 2008.
Thesis : "This paper examines the history of continental cooperation, focusing on a comparative analysis of the OAU and the AU. It will argue that a particular set of domestic and international factors interplayed to create the OAU in 1963. As a result of historical divisions from the colonial age, the paper contends that the OAU suffered from regional and historic divisions from its inception." (p. 5)
Table of Contents:
Part I – Traditional International Relations Perspectives
Part II -African Cooperation: A Unique Experience
Part III – New Outlooks on Third World Alignment
Nkrumah's Beginnings
The Conferences of Independent African States
The Brazzaville-Casablanca Split
Congolese Civil War
The Monrovia Block
Unity Revisited
Conference at Addis Ababa
The Charter of OAU
Structure of OAU
Responsibilities of the OAU
Factors in the Formation of the OAU
History and Downfall of the OAU
OAU Legacy and a Culture of Change
South African Foreign Policy: The African Renaissance and NEPAD
Obasanjo's Reform Package and the Creation of the AU
Colonel Muammer Gaddafi and Libyan Integration
Objective and Principles of the CA
Structure of the AU
The AU – A Security Community?
Conclusion.
This thesis follows a slightly more complex strategy. The writer began by laying a conceptual foundation with her initial chapter – a solid idea if one is tackling a particularly conceptually messy phenomena (that is, of course, not to say that nuclear non-proliferation efforts are not conceptually messy). The analysis then progressed on a somewhat temporal route, breaking down large sections according to "eras" linearly along the time-line. Notice, however, the fact while the writer divided the sections by time-line, she wrote the subsections by mixing both particular events and theoretical discussions. Once again, go with what best and most effectively presents your argument.
"Rethinking Repression: Exploring the Effectiveness of Counterterrorism in Spain."
By: Evan James Perkoski.
Thesis : "I argue that legal, nonviolent forms of counterterrorism are the most effectiveat reducing the frequency of terrorist attacks." (p. 4)  "The goal of this thesis is to provide a quantitative assessment of the relative ability of counterterrorist tactics to reduce the likelihood of terrorist incidents." (p. 5)
Central Question
Significant of the Study
Research Design
The First Step: Defining Terrorism
Implications of the Study
Thesis Layout
What defines effective counterterrorism?
Understanding Counterterrorism
The Options: What do Government have to choose from?
Repressive Policies
Conciliatory Policies
Legal Reform and Restriction
Indiscriminate vs. Discriminate Actions
Additional Policy Concerns: Group Motivations, Structural Factors, Institutional Restrains, and Information Asymmetries.
Problems with previous studies of counterterrorism
Introduction to Series Hazard Modeling
Conclusions
Study Limitations and Further Research
Rationale for Choosing 1988-1992
Event Data and TABARI
Study Limitations
Using Politics to Deter Political Violence
Violence: A Viable Option to Fight Terrorism?
Restricting Terrorists to Deter Terrorism
Effectiveness of Policy Combinations
Discriminate vs. Indiscriminate Actions
Theoretical Contributions and Policy Implications
As opposed to the earlier two examples, this thesis specifically raises and examines the effectiveness of a self-conceived (or observed) theory. To this end, the writer looks first at presenting and arguing for all aspects of the theory, which can be seen with the first chapter. It is worth noting that many qualifications goes into his discussion, explaining just about every major choice he makes with respect to his model.
This work also has the added complication of being a predominantly quantitative analysis. As such, it is proper that a good number of sections were dedicated to exposition, analysis, and discussion of the techniques that he used, including even the software involved.
The meat of the research here lies in the third and fourth chapters, which examines policies and tactics respectively. In similar theses, these would be the case study analysis sections, where the theory proposed earlier is applied and interacted with studied events or occurrences.
Share this: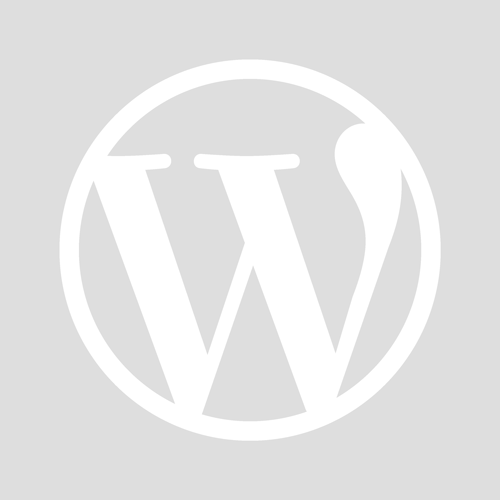 Already have a WordPress.com account? Log in now.
Follow Following
Copy shortlink
Report this content
View post in Reader
Manage subscriptions
Collapse this bar

DEPARTMENT OF POLITICAL SCIENCE
Undergraduate
Honors Thesis
Award Winning Theses
The following theses are recent examples of outstanding work:.
Avery Goods:  "An Inconvenient Group: The Effect of Motivated Messages on Climate Change Attitudes and Behaviors of Skeptic Audiences" 2019 Janda Prize Winner for Best Honors Thesis
Joshua Varcie: "The Artificial Incumbency Advantage: How Bipartisan Redistricting Schemes Protect Incumbents" 2019   Janda Prize Honorable Mention for Distinguished Honors Thesis
Benjamin Alan Weinberg: " Ballot Challenge: Explaining Voting Rights Restrictions in 21st-Century America"  2018 Janda Prize Winner for Best Honors Thesis
Logan Scott Peretz:  "How Hillary May Have Lost the White House: The Electoral Effects of Presidential Campaign Visits in 2016"  2018   Janda Prize Honorable Mention for Distinguished Honors Thesis
Aaron Gordon: "An Empirical Appraisal of the Liberty of Contract"  2017 Janda Prize Winner for Best Honors Thesis
Hayley Hopkins: "Restrict the Vote: Disenfranchisement as a Political Strategy" 2017 Janda Prize Winner for Best Honors Thesis
Matthew Gates: "Ideological Basis for the Gay Rights Movement"  2017   Janda Prize Honorable Mention for Distinguished Honors Thesis
Elena Barham: "Passing the Buck: World Bank Anti-Corruption Reform and the Politics of Implementation" 2016 Janda Prize Winner for Best Honors Thesis
Remy Smith: "Inherently Unequal: The Effects of Equal Representation on Senate Policy Outcomes" 2016 Janda Prize Honorable Mention for Distinguished Honors Thesis
Laura Rozier:  "The Media, the Innocent, and the Public: A Nuanced Look at Exonerations and Public Opinion of the Death Penalty"   2015 Janda Prize Winner for Best Honors Thesis
Kaitlyn Chriswell: "Cross-cutting cleavages: Euskadi Ta Askatasuna, Terra Lliure, and the centrality of networks" , 2014 Janda Prize Winner for Best Honors Thesis
Jordan Fein:  "Searching for Health Care Reform: Studying Media Coverage and Framing Public Opinion of the 2009-2010 Health Care Debate" , 2011 Janda Prize Winner for Best Honors Thesis
Dylan Lewis:  "Unpaid Protectors: Volunteerism and the Diminishing Role of Federal Responsibility in the National Park Service" , 2011 Janda Prize Honorable Mention for Distinguished Honors Thesis
Benjamin Zhu:  "Resource Distribution in Post‐PRI Mexico: De‐Politicized or Re‐Politicized?" , 2011 Senior Marshall for Distinguished Honors Thesis
Ben Armstrong:  "Ne Touche Pas Ma Constitution: Pressures and Presidential Term Limits" , 2011 Barry Farrell Prize for Academic Achievement
Jeffrey Paller:  "Where are the people? The Relationship between Government and Civil Society in South Africa" , 2006 Janda Prize Co-Winner for Best Honors Thesis
Samir Mayekar:  "The Piquetero Effect: Examining the Argentine Government's Response to the Piquetero Movement" , 2006 Janda Prize Co-Winner for Best Honors Thesis 

Janda PRIZE for DISTINGUISHED Honors Thesis REcipients
The Kenneth F. Janda Prize for Distinguished Honors Thesis in Political Science  is awarded annually for the best undergraduate Honors thesis of the year.
Plagiarism checker
Writing help, paraphrasing tool, political science - essay samples and topic ideas for free, political problem.
The rapid development of the modern world in regards to political growth and independence has resulted in political problems and particular political terrorism and state-sponsored violence. Nations together with their governments are faced with security problems caused by the nuclear proliferation leading to misuse of this materials through wars and violence and terrorism. State-sponsored terrorism occurs when government regime forces or oppresses the minority group. Terrorism is the use of intentionally indiscriminate violence as a means to create terror to […]
Electoral Challenges and Opportunities
Arizona State is home to senators John McCain and Jeff Flake. It is widely seen as being a Republican Party stronghold. However, the political map has been changing considerably over the years. By July 2017, 34.63% of all registered voters were Republican whereas 30.27% were affiliated to the Democratic Party (Iyengar and Westwood 693). Whichever the case, the state still remains largely inclined towards the Trump-led Republican Party. Jeff Flake, one of the senators has however been vocal against the […]
Defense Policy's Impact on Ontario Students' College Choices
This essay represents the first phase of a multi-year collaborative essay initiative of the Association of Ontario. The essay is designed to develop a picture of a pass away from the secondary moments to college. As a matter of fact, the main aim of this essay is to identify secondary schools students perceptions of the Ontario College as well as their perception of college as a post-secondary education destination for them (Sutter, & Paulson, 2017). Moreover, the essay will discuss […]
Comparative Analysis (The United States of America and Texas States)
Introduction. Federation is a system of politics comprising of government's local units like regional, provisional, state and municipal units and also, a national government that is responsible for making final decisions concerning some of the activities of the government whose existence is protected exceptionally (Radin, (2011). At least every nation worldwide has these local units to make it easier to manage the administration function of the state through decentralization. For a government to be federal, these local units need to […]
Distorted Equality in "Harrison Bergeron" by Kurt Vonnegut
The governments of the USA and other most developed countries of Europe take various measures to protect democracy and cultivate democratic principles, ideas and values among their citizens. These measures include ensuring equality and justice for all the people and creating equal opportunities for the favorable and comprehensive personal and professional development of humans and economic, political, and social prosperity and welfare of the whole society. However, sometimes numerous members of different parties and political elites of different countries declare […]
We will write an essay sample crafted to your needs.
Is Donald Trump a Good President?
You express the truth of your character with the choice of your actions. On November 8, 2016, Donald J. Trump became the 45th president of the United States of America. From the beginning of his campaign, Trump demonstrated a clear conservative and Pro-American stance. While making an attempt to speak to the American people, he subsequently created a narrative of privilege, discrimination and irresponsibility. Donald Trump's actions are that of an immoral and inadequate president. One of the main issues […]
Immigration Reform
Immigration reforms have been very controversial in United States of America. Way back in 1965, the United States made a law on issues of immigration which was aimed at allowing immigrants into United States. It was, however, stated that immigrants with possible skills to bring United States economy more benefits would be highly considered. With time even so, more immigrants began to come to United States with family chains being the main issue of concern. Once an individual is able […]
Should the US Constitution be Amended to State that Corporations are not Persons?
Introduction Are companiesindividuals? The U.S. Supreme Court asserts so. Furthermore, corporate rights have s drastically been extended by the high court. It ruled that companies have the right to finance political campaigns, and that some profit companies may, on religious arguments, decline to conform to a federal directive to include birth control in their health insurance for employees. Corporations have been accorded these personal rights. To numerous, the idea of organizations as individuals appears to be odd, no doubt. Corporate […]
Economic Inequality and Governmental Responsibility
Ever since the emergence of civilization several hundreds of years ago, social inequality has been a prevalent aspect of many societies across the world. This social structure developed as a result of several factors, amongst them political and economic status in the society. During the early stages of civilization, social and political status was closely related whereby the few powerful political leaders tended to be wealthier than the lesser politically influential majority. Although this dynamic is still prevalent in developing […]
Should Politicians be Allowed to Accept Campaign Contributions from Corporate Lobbyists?
Corporate lobbyists are organizations that influence the outcomes of an event by communicating the demands of the groups to the government. Lobbying enables the government to understand the issues raised by the citizens. The understanding is enhanced by giving the members a chance to air their opinions and concerns they are facing. The corporate lobbying groups act to defend material gains from the government. The corporate lobbying groups usually offer financial assistance to institutions or people that require the assistance. […]
C. Wright Mills: Sociological Imagination
As individuals we are too quick to take the full responsibility when something did not go as planned in our personal lives. We never take the time to really look at the big picture and all the outside forces that may have played a part in the outcome. For instance, a high school student who applies to a college and is denied, may conclude he or she is the reason they did not get in. However they are also social […]
Role of Newspapers for Society Today
Newspapers have an important place in the world today. The presence of newspapers is must on the breakfast table. They are the mirrors of the world. The press is referred to as the fourth pillar of democracy. Newspapers are the mightiest of the mighty. They are the custodian of truth and human rights. They serve the mouthpiece of the public. They are the link between the people and their government. We are living in an age of space ships and […]
Social Movements – Research
In this research paper, we look at the wonders of social developments, starting with a short discussion of the historical significance of the subject in sociology. We plot the interactions within developments, among movements, and with the environment outside of the developments, including both the government and whatever is left of society. Now offering a working meaning of ""social development"" distinguishing key issues in understanding the beginnings, improvement, and extreme effects of social developments. The study of different types of […]
Corruption in Political System
469 Illinois politicians convicted for corruption in a span of 9 years between 1995 and 2004 (Corruption in American Politics). It sounds like something out of a movie but it is the reality of the corruption struck state of Illinois. Most people are only aware of the most recently convicted Illinois Democrat Governor Rod Blagojevich, who was impeached, convicted, and removed from office in 2009 for 17 corruption charges, one of which was the solicitation of Barack Obama's senate seat […]
Marxism in Relation to Native Americans
Throughout his whole life, Karl Marx believed that society should work together to better the country. Everyone would work unconditionally in order to support the country and make sure that no citizen was left behind without reservations. One of Karl Marx's beliefs was that private property was the destruction of capitalism. Native Americans did not have a political structure in place when the Europeans first came the new world. They did not own private property, and everyone worked to make […]
Democracy is Government by the People
"Democracy has been through a lot of changes from the 1800's until this present day. Encyclopaedia Britannica says that a Democracy is government by the people in which the supreme power is vested in the people and is exercised by them. Democracies are based on "rule of law." US history.org states that the Greeks are famous for practicing Direct Democracy, a system in which citizens meet to discuss all policy, and then make decisions by majority rule. Another modern version […]
Russian Global Expansion
A general consensus has formed among the leaders of Western nations and among western-oriented international organizations like NATO and the European Union (EU). "Not only have spheres of influence returned in the twenty-first century, but they have come back because of Russia's desire to disrupt the post-Cold War peace.". Russia's current policies have two distinct goals. First Russian seeks to reclaim its control over the post-Soviet space. Secondly its larger goal which has become increasingly evident in the period since […]
Political Alignment
The issue of illegal tax evasion has always been and probably will always be an issue in the United States. As it may be, the United States has one of the highest rates of tax loss through tax evasion. After the budget for the IRS was cut, Julie Berry Cullen began looking into the issue of tax evasion in the US. Her main question revolved around the willingness to pay taxes and the relationship between this willingness and party alignment […]
Political Decisions Determinant Academic Standards
Every citizen is entitled to the natural right of education. The nature of education in a country depends on government policies. These policies determine the content students are supposed to learn, when they should be assessed, parents' participation in educational matters, inclusion in education, and funding of particular subjects. Also, it is the responsibility of the government to monitor how students are faring. Therefore, the government needs to make sound decisions since they affect education. Political decisions determine academic standards. […]
Techniques for Connecting with Voters
Prejudice happens in political races and influences the accomplishment of Black competitors, as they crusade to win political power. With a record number of white patriots running for office, more Black people have turned out to hold chosen positions, as an approach to battle the methodical prejudice that Black individuals face. Through crusading, Black competitors are communicating their reality and placing themselves in the line of bigot turmoil, with expectations of fighting the white strength in our political workplaces. Their […]
Constitution as a Guard against Tyranny
'The very heart and soul of this country' is what the American philosopher, Mortimer Adler, noted the constitution as. It is very uncommon occurrence to see a single document have such prestige and impact on a society for over two centuries. Nevertheless, the United States Constitution has done exactly that. The Framers were visionaries, who created the Constitution to withstand all adversity. To do this they made sure that the Constitution not only addressed the controversies of their time but […]
Political Participation
According to this act many researchers research on political participation but they don't found any significantly change. According to Macedo et al. (2005) considered that political participation and civic participation are interlinked concepts, that allows to expand the civic activities. Commonly we said that the political participation are the set of activities which perform from people for some purposes like political structure, policies and officials. Which directly influence to the political policies and implementation and indirectly influence to the actor […]
Political Parties are Hurting American Politics
Are political parties hurting american politics? Yes Political parties are and have hurt American politics for several years now and it seems to be getting worse with the Republican and Democrat feud growing larger and becoming worse than ever before. A main reason why Political parties are hurting American Politics is because the individuals who run the parties care more about themselves than they do for everyone else and the welfare of America in general. For example, as of right […]
The Role of Political Parties
The political system is an assembly that consists of organizations and activities that involve the government, politics and the public policy. There are many components involved in a political system. When political issues develop citizens don't always agree on the course of action that needs to be taken. As a result of the disagreement political parties were formed. Political parties provide an important function known as a linkage institution. Linkage institutions are responsible for providing candidates for citizens to vote […]
Jacksonian Democrats
In this paper I will be evaluating the interpretations and arguments set forth by three prominent historians regarding the Jacksonians and explain my own personal views. Throughout the Age of Jackson, a new political party started. Historians have many views of who the Jacksonians were. The three major historians that wrote on this topic where Arthur Schlesinger, Bray Hammond, and Edward Pessen. These men have different point of views from one another and some of their arguments are better than others. […]
Gender-Differentiated Leadership and National Security
Abstract There is much debate on the means of gender equality in practice and how to achieve it in international relations, especially in regards to national security. Feminist scholars are the greatest advocates on this issue and strive for its global recognition. Feminist scholars propose that national security needs to be redefined on various levels of international security affairs. While other IR scholars, usually realist and their variants, contend that feminist scholars are unclear on their desired ends; because there […]
Is Affirmative Action Still Necessary in Achieving Equality: the Complex Debate
Every American wants equality in some form or fashion. As a country, we can never achieve equality due to the fact that the citizens are unable to agree on what it looks like. I have been able to improve my critical thinking of what equality should look like through our readings and class discussions on the topics of economics, abortion, gender, and racial discrimination. Economic Systems and the Impediments to Equality Economic equality should not be desirable in the U.S. […]
What is your American Dream: Personal Perspectives on Aspirations and Success
Interpreting the American Dream: A Mosaic of Perspectives The concept of the American Dream has multiple interpretations, unique to each individual. John Steinbeck's Of Mice and Men, Lorraine Hansberry's Raisin in the Sun, Walt Whitman's "America," and Bruce Springsteen's "Born to Run" collectively illustrate the objective of the American Dream. My definition of the topic is evident through these works, the idea that everyone has an equal opportunity to achieve their dream but those who work persistently towards it have […]
Additional Example Essays
What is Your American Dream: Personal Perspectives on Aspirations and Success
Is Affirmative Action Still Necessary in Achieving Equality: The Complex Debate
Is the American Dream Still Possible: Opportunities and Success
Holocaust Human Rights Violations and the Loss of Identity
One Friday Morning By Langston Hughes - Summary
A Character Analysis in 'The Story of an Hour'
Tragedy in "Death of a Salesman": Parent-Child Relationships
Ralph Ellison's Melodic Journey of "Living with Music"
Why Abortion Should be Illegal
Discrimination against blacks in A Raisin in the sun
A Complex Analysis Of The Raisin in the Sun
Marigolds By Eugenia Collier
1. Tell Us Your Requirements
2. Pick your perfect writer
3. Get Your Paper and Pay
Hi! I'm Amy, your personal assistant!
Don't know where to start? Give me your paper requirements and I connect you to an academic expert.
short deadlines
100% Plagiarism-Free
Certified writers

Research Paper Guides
Research Paper Topics
Political Science Research Topics: 340 Best Ideas to Choose From
Speech Topics
Basics of Essay Writing
Essay Topics
Other Essays
Main Academic Essays
Basics of Research Paper Writing
Miscellaneous
Chicago/ Turabian
Data & Statistics
Methodology
Admission Writing Tips
Admission Advice
Other Guides
Student Life
Studying Tips
Understanding Plagiarism
Academic Writing Tips
Basics of Dissertation & Thesis Writing

Essay Guides
Formatting Guides
Basics of Research Process
Admission Guides
Dissertation & Thesis Guides
Table of contents

Use our free Readability checker
Political science plays an important role in how we shape the world around us. It offers insight into governments, political systems, public policies, international relations, and more. This makes it a broad subject to explore. But it can also be challenging to find a captivating political science research topic. 
To make things easier, we've collected multiple political science research paper topics that suit any taste and need. We made a step further and divided these ideas into accessible categories. Choose the area you are most interested in and get ready to find a bunch of political science research topics in your domain.
But first things first, let's figure out what politics is all about.
What Are Political Science Research Topics?
Politics is the study of governments, public policies, and political processes. It investigates how societies make decisions. Political science also examines how decisions affect people, both on a small scale, like a neighborhood, and on a global scale, like international relations.
Political science research paper topics can range widely within this discipline. Depending on your interests and goals, you could explore anything from voting behavior to gender equality in politics. You can also study global diplomatic relations, electoral systems, or the influence of media on political outcomes.
Characteristics of Good Political Science Research Paper Topics
Politics shapes our world in myriad ways. Every aspect of it bears relevance and offers a platform for thoughtful discourse, making it a fertile field for academic exploration.
However, good political science topics aren't just about selecting a subject itself. Great ideas require elements of intrigue, relevance, and potential for in-depth examination, all while showcasing your input. So, what should you consider while choosing between different political research topics? Well, your passion and expertise are pivotal. Your topic should resonate with your interests and align with your academic focus.
Here's a brief overview of characteristics that make up engaging political science research topics:
Relevant and contemporary
Balanced in its scope
Well-documented and containing enough material
Interesting to you as well as your readers
Suitable for follow-up studies and/or additional research.
How to Choose a Political Science Research Topic?
Stumped about which political science topic to choose for your research paper? It's a common dilemma for many students. You shouldn't just pick a theme. You must ensure that your topic sustains your interest, meets academic requirements, and resonates with your audience.
No need to stress, though! This blog is here to help you navigate these tricky waters. Our online essay writer team has shared these step-by-step guidelines to help you choose a successful topic for your political science paper:
Start with something you're passionate about. Your enthusiasm and interest will animate the project and guide you to success.
Come up with an original idea that hasn't been explored in depth before or is still relevant today.
Find something that's timely and engaging to a wider audience. This should be something that people care about and are actively discussing.
Look for hidden connections, patterns, and solutions. Make sure your political science research topic is complex enough to ensure in-depth research.
Gather the necessary materials beforehand. Ensure availability of information before you begin analyzing your theme.
List of Political Science Research Topics
Before you plunge into our expertly compiled list, remember to double-check your instructor's guidelines. Aligning your choice with your course requirements is vital. Now, prepare to browse through the most captivating politics research topics that could be the launchpad for your future paper.
Understanding democracy: An evolving concept.
Rise of populism in 21st-century politics.
Climate change and global governance.
Role of United Nations: Effectiveness and criticisms.
Politics behind nuclear disarmament.
Influence of social media on political campaigns.
Immigration policies: A comparative study.
Human rights and foreign policy.
Impact of political instability on economic growth.
Cybersecurity in international relations.
Decoding political symbolism in public spaces.
Feminism and its political impact.
Role of youth in politics.
Is healthcare a political issue?
Examining political bias in media.
Easy Political Science Research Topics
While the field of political science can seem intricate, there are areas within it that are more accessible, yet equally intriguing. If you're new to the discipline or prefer less complex issues, this list of simple political science paper topics could be your go-to. Each topic is designed to offer an easy entry point into political science, but still, provide room for critical analysis .
Defining basic political ideologies: Liberalism, Conservatism, and Socialism.
How does voting work? An overview.
Impact of political cartoons on public opinion.
Presidential vs. parliamentary systems.
Role of lobby groups in shaping policy.
Political satire and its influence.
Environmental policy: Understanding basics.
What role does local government play?
Does every vote count in elections?
How accurate are public opinion polls?
Politics in sports.
Privacy rights in a digital era.
Gender representation in politics.
Patriotism vs. nationalism: Understanding the difference.
Role of celebrities in political campaigns.
Interesting Political Science Research Topics
Political science never falls short of captivating topics. With its dynamic nature and its intricate connection to real-world issues, there's always something noteworthy to explore. We've done our utmost to curate a list of topics in political science that will pique anyone's curiosity:
Lessons from literature on dystopian governance.
The war on drugs policy.
What influence does propaganda have on contemporary governance?
How governing ideologies influence art.
Balancing national security with personal freedoms.
Importance of whistleblowers in democratic societies.
Rhetoric and reality behind political speeches.
Implications of artificial intelligence on governance.
Attainability of world peace: A critical perspective.
Dynamics of power in non-democratic systems.
Global pandemics and their effects on governance.
Competing for Mars: A new space race.
Impact of religion on governance.
Perspective on animal rights from a political viewpoint.
Food accessibility: Who decides who gets to eat what?
Good Topics for a Political Science Research Paper
Scoring points with your professor often comes down to choosing compelling and thought-provoking research paper ideas . The following list includes good political science research questions that are in tune with contemporary discourse. Each topic offers plenty of room to showcase your analytical skills and knowledge.
Evaluating e-democracy: Benefits and drawbacks.
How migration policies shape nations.
Media as a tool for political persuasion.
Political philosophy in science fiction literature.
Trade wars and global relations.
Is there a global shift towards autocracy?
Understanding diplomatic immunity: Rights and abuses.
Role of non-state actors in shaping international policy.
Rise of nationalism in globalized societies.
Impact of climate change on national security.
Examination of censorship laws across nations.
Can blockchain technology revolutionize voting systems?
Decoding political rhetoric in campaign promises.
Gender pay gap: A policy analysis.
Influence of economic inequality on social unrest.
Best Political Science Research Topics
We have curated an irresistible list of political science topics for a research paper. These ideas range from pressing international issues to more granular policy questions, all guaranteed to challenge your analytical skills.
Exploring causes and effects of global populism.
Transparency as a key to ethical political leadership.
Evaluating the role of social media censorship in political landscapes.
Influence of multiculturalism on policy development.
Unpacking the outcomes and justifications of military interventions.
Corruption's destructive role in democratic systems.
Merits and pitfalls of technocracy.
Interplay of bureaucracy and governance.
Pathways to address political polarization.
Effects of historical colonization on current government structures.
Role of extremism in shaping international relations.
How global climate commitments affect nations.
Using sanctions as a diplomatic tool.
Conflict resolution through international law.
Geopolitics in outer space exploration.
Current Research Topics in Political Science
Political science is a progressing field, so the problems you research will always be relevant. Our list of up-to-date topics of political science will help you make sure your paper is on point.
Artificial intelligence in global governance.
Global health governance in pandemics.
Impact of digital currencies on economies.
Changes in contemporary immigration attitudes.
Climate crisis' role in diplomatic dialogues.
Social movements and societal change.
Tech giants and information control.
Civil liberties in pandemic responses.
Gender disparities in political representation.
Decolonization trends in the 21st century.
Cyber warfare and national security.
Ethics of drone warfare.
Crypto-anarchy and state sovereignty.
Right-wing extremism in the digital age.
Power dynamics in international space law.
Political Science Research Topic Ideas for Students
Navigating politics can be overwhelming for students, given its broad nature and intersecting disciplines. With the right research topics for political science, however, this complexity transforms into an opportunity for a decent study. Our list of political science research topics ideas is designed with students in mind, focusing on engaging, relevant, and manageable themes.
Political Science Research Paper Topics for College Students
For college students, political science topics for research papers should strike a balance between complexity and approachability. With that in mind, here's a collection of college-level political topics to write about.
Leadership styles across governments.
Impact of gender roles in election campaigns.
Role of think tanks in shaping public opinion.
Studying historical revolutions and their aftermath.
Influence of socio-economic status on voting behavior.
Exploring ethical dilemmas in international relations.
Cultural diplomacy and its effectiveness.
Sovereignty disputes and their resolution.
Rise and implications of digital citizenship.
Evaluating meritocracy as a system of governance.
Role of peacekeeping operations in conflict resolution.
Comparing capitalist and socialist economies.
Decoding cyber diplomacy in the digital age.
Relationship between economic crises and political changes.
Minority rights in democratic societies.
Political Science Research Topics for University
When it comes to political topics to talk about in university, politics offers a variety of interesting options. Here's a list of captivating research ideas that are sure to get you top grades:
Political revolutions in the digital age.
Comparative study of political systems.
Effectiveness of international climate agreements.
Unraveling political consequences of economic sanctions.
Studying neocolonialism in modern economies.
Impact of income inequality on social stability.
Debating political implications of universal basic income.
Role of international courts in global governance.
Influence of cultural diversity on national policies.
Dissecting geopolitics in Arctic resource exploitation.
Understanding post-conflict reconciliation processes.
Evaluating state responses to refugee crises.
Study of civil disobedience in democratic societies.
Role of soft power in international relations.
Disentangling politics of global water disputes.
Political Science Research Topics by Subjects
Political science is a diverse field, consisting of multiple subdomains. To help you spot a fitting theme, we've organized research paper topics for political science according to these subjects. From international relations to public policy, this assortment promises a treasure trove of research opportunities just waiting to be explored.
Philosophy Political Science Research Topics
Philosophy politics research topics explore the intersection of political science and philosophical thought. These themes focus on fundamental questions, such as the purpose of politics and its effects on society. Here are a few ideas to get your started:
Relevance of Machiavelli's theories today.
Understanding justice in Plato's Republic.
Influence of Kantian ethics on governance.
Are human rights universal or culturally relative?
Interplay of liberty and equality in societies.
Exploring Hobbes' notion of social contract.
Rawls versus Nozick: theories of justice compared.
Feminist perspectives on political participation.
Role of ethics in bureaucratic institutions.
Marx's theory of capitalism: A critical review.
Foucault's perspectives on power and control.
Locke's influence on modern democracies.
Concepts of civil disobedience in Thoreau's writings.
Arendt on violence, power, and authority.
Exploring Gramsci's theory of cultural hegemony.
Derrida's deconstruction: A political tool?
Nietzsche's perspectives on societal structure.
Understanding politics through Spinoza's lens.
Evaluating communitarianism in contemporary societies.
Habermas on communicative action in politics.
>> View more: Philosophy Paper Topics
Political Science Research Topics on Public Law
Public law is one of the most popular subdomains of political science, as it focuses on legal systems and state power. It's a domain that lets you explore how laws are formulated, implemented, and impact society. Below you can find various political research questions in public law, including constitutional issues, administrative governance, and individual rights, among others.
Role of constitution in shaping governance.
Impact of judicial activism on democracy.
Analyzing separation of powers in governments.
Free speech rights in digital platforms.
Repercussions of surveillance laws on privacy.
Comparative study of electoral laws.
Analyzing federalism in constitutional law.
Police power and civil liberties.
Effectiveness of anti-discrimination laws.
Administrative discretion: Power and accountability.
Impact of immigration laws on societies.
Understanding lawmaking process in parliamentary systems.
Role of supreme courts in constitutional interpretation.
Law enforcement and minority rights.
Legal aspects of environmental protection.
Hate speech laws and freedom of expression.
Public health laws in times of crisis.
Legal mechanisms to fight corruption.
Analyzing gun control laws across nations.
Legal challenges in the implementation of welfare policies.
>> Learn more:  Law Research Topics
Research Topics in Political Science on Public Administration
Public administration is the study of how governments and other public institutions are managed. It examines their structures, operations, policies, and politics to understand how they work in practice. Here's a collection of project topics for political science on public administration worth attention:
Understanding bureaucracy in modern governance.
Role of public administrators in policy implementation.
Effect of administrative reforms on public services.
Importance of ethics in public administration.
Evaluating public financial management systems.
Role of e-governance in public service delivery.
Analyzing gender representation in public administration.
Public administration in urban planning.
Role of public-private partnerships in governance.
Crisis management strategies in public administration.
Leadership challenges in public organizations.
Role of transparency in public service delivery.
Organizational culture in public administration.
Analyzing the politics-administration dichotomy.
Decision-making processes in public organizations.
Evaluating accountability mechanisms in public administration.
Human resource challenges in public services.
Impact of corruption on public administration.
Role of citizens' participation in public administration.
Comparative study of public administration models.
Political Science Research Paper Topics on Comparative Politics
Comparative politics research topics offer a window into how different political systems operate, what works, and what needs reevaluation. It encourages you to step outside the boundaries of your local context and grasp a more global perspective on political processes. The following political essay topics and paper ideas will fit any compare and contrast essay or project.
Social welfare measures across democracies.
Examining stability in different governmental systems.
Comparative analysis of electoral mechanisms.
Impact of societal culture on governance.
Federalism versus unitary systems: A comparative study.
Scrutinizing corruption in diverse economies.
A cross-nation study of education systems.
Protection of minority rights across countries.
Comparing freedom of the press globally.
Role of armed forces in various governmental structures.
Analyzing constitutional designs across nations.
A study on decentralization efforts in different countries.
Comparative research on party systems.
Gender and leadership: A cross-country examination.
Populism in different societal contexts.
Comparative view of environmental conservation measures.
Human rights protections in different nations.
Influence of colonial history on modern governance.
Cross-national study of immigration rules.
Role of religion in different governance systems.
Political Science Research Topics on Conflict Resolution
Conflict resolution is an essential field in political science, focusing on the methods and strategies used to mitigate disputes on local, national, and international levels. It opens up opportunities to explore how peace is achieved, maintained, and sometimes lost. Below you can find political issues to write about if you want to focus on different disputes.
Peacebuilding strategies in post-war societies.
Role of diplomacy in averting conflicts.
Effectiveness of international arbitration.
Power sharing as a tool for peace.
Influence of civil society on conflict resolution.
Role of United Nations in global peacekeeping.
Mediation strategies in intra-state conflicts.
Women in peace negotiations.
Strategies for resolving territorial disputes.
Analyzing post-conflict reconciliation processes.
Impact of economic sanctions on conflict resolution.
Role of international law in conflict mitigation.
Effectiveness of non-violent resistance.
Analyzing the success of peace treaties.
Study of disarmament, demobilization, and reintegration processes.
Resolving resource-based conflicts.
Role of third parties in conflict resolution.
Approaches to addressing ethnic conflicts.
Influence of climate change on conflict resolution.
Cyber conflict resolution strategies.
Political Science Research Topics on Meditation and Negotiation
Mediation and negotiation sit at the heart of conflict resolution, focusing on peaceful strategies to address disputes and foster cooperation. These techniques find wide application in various contexts, from local disagreements to international conflicts. These interesting research topics in political science allow you to understand how these processes work in theory and practice:
Role of intermediaries in peace processes.
Strategies for successful diplomatic discussions.
Comparative analysis of negotiation techniques.
Dialogue styles in international diplomacy.
Analyzing the success of secret diplomatic talks.
Role of non-state actors in negotiation.
Gender dynamics in discussion processes.
Influence of cultural factors on dispute resolution.
Role of international organizations in diplomatic dialogues.
Arbitration in maritime territorial disputes.
Use of discussions in trade agreements.
Role of trust in successful dialogues.
Addressing power asymmetry in discussions.
Track II diplomacy in mediation.
Impact of communication technology on dispute settlement.
Role of empathy in successful negotiation.
Influence of domestic politics on international mediation..
Conflict resolution strategies in labor disputes.
Role of transparency in negotiations.
Evolution of dispute resolution techniques over time.
>> View more: Communication Research Topics
International Relations Political Research Topics
International relations explores connections among nations, the roles of sovereign states, intergovernmental organizations, non-governmental organizations, and multinational corporations. This field offers a multitude of engaging research topics ranging from issues of diplomacy, international conflict, global cooperation, to international trade. Here are some political science research ideas that focus on international relations:
Role of multinational corporations in global governance.
Cross-border environmental cooperation.
Effectiveness of international law enforcement.
Influence of globalism on sovereignty.
Impact of digital diplomacy in foreign relations.
Evolution of global power structures.
Influence of cultural diplomacy in global partnerships.
Strategies for global poverty reduction.
Understanding geopolitics in Arctic exploration.
Challenges to global health collaboration.
Role of non-state actors in global governance.
Interplay of economics and international relations.
Humanitarian interventions: A critical analysis.
Cross-border migration and its global implications.
International responses to global pandemics.
Role of international courts in justice delivery.
Diplomacy in the age of information technology.
Analyzing global disarmament efforts.
Global efforts in counter-terrorism.
Evolution of international trade agreements.
American Politics Research Paper Topics
American politics is a wide-ranging field, including issues from the local, state, to national levels. It incorporates diverse aspects like public opinion, public policy, ideological shifts, and more. The United States' unique political system offers abundant potential for research. Here are American politics research topics for your next project:
Evolution of American federalism.
Impact of Supreme Court decisions on society.
Understanding American political polarization.
Role of third parties in U.S. elections.
Influence of social movements on legislation.
Examining executive orders' effectiveness.
Shifts in public opinion on climate change.
Impact of lobbying on American health care reform.
Influence of Presidential debates on voters.
Effects of gerrymandering on electoral outcomes.
Analyzing campaign finance reform in U.S.
Role of think tanks in shaping U.S. policy.
Implications of immigration reform on U.S. economy.
Gun control debate and policy outcomes.
Social justice and law enforcement reform.
Influence of race and ethnicity on voting patterns.
Role of the media in shaping public opinion.
Analyzing the U.S. response to global pandemics.
Examination of U.S. trade policies.
Impact of technology on U.S. governance.
Government Research Paper Topics
Government is a broad field that includes many different subdomains and politics topics to discuss. It revolves around the structures, processes, and functions of governing bodies, allowing you to explore the inner workings of various political systems. Here are some useful ideas on government:
Evaluating the meritocracy in civil services.
Digitization of public services: Impact and challenges.
Understanding state surveillance: Balancing security and privacy.
Impact of decentralization on local development.
Government's role in disaster management.
Analyzing the government's role in fostering innovation.
Study on government initiatives for financial inclusion.
Role of government in mitigating income inequality.
Government strategies in promoting renewable energy.
Analysis of government responses to recessions.
Public-private partnerships in infrastructure development.
Government regulation of the gig economy.
Role of government in promoting cultural heritage.
Public sector reforms for better governance.
Government interventions in housing markets.
Assessing government transparency initiatives.
Government's role in universal health care provision.
The impact of political term limits on governance.
Government initiatives in curbing the opioid crisis.
The role of governments in combating online misinformation.
Political Science Research Questions
Research questions provide a clear direction to your studies, defining what you want to achieve. Here are some unique research questions for political science that span a wide array of sub-areas:
How does social media shape public opinion on climate change policy?
How can local governments boost civic engagement?
How does income inequality impact political participation?
How do trade policies affect domestic industries?
How do immigration laws influence national identity?
How does political advertising affect voter turnout?
How does corruption impact public trust in government?
How does gender representation in government influence policy decisions?
What role does education play in political awareness?
How does political satire influence public perception of politicians?
How have government responses to pandemics evolved over time?
How does foreign aid impact the donor-recipient relationship?
How can governments leverage technology to improve public services?
How does cybersecurity impact national defense strategies?
How do international treaties impact national sovereignty?
How do political ideologies shape foreign policy?
How can governments promote sustainable urban development?
What is the role of youth in shaping future politics?
How does political stability affect economic growth?
How does political rhetoric shape public perception of immigration?
Extra Political Science Topics for Research Papers
Although the topics for political science research papers given above should help you kickstart your project, here are a few extra ideas to make sure you write an excellent project:
Green parties' influence on environmental sustainability.
Significance of political graffiti in social movements.
Virtual reality's potential in public engagement.
Role of cognitive psychology in voter behavior.
Understanding biopolitics: control and manipulation.
Space law's implications for international cooperation.
Implications of Internet of Things (IoT) for national security.
Analysis of language used in peace treaties.
Incorporating indigenous governance in modern state systems.
Decoding humor in political satire.
Political underpinnings in fantasy literature.
Political landscapes in virtual communities.
The politics of cryptocurrency regulation.
Using machine learning to predict election outcomes.
Role of street art in political protests.
Exploring the politics of veganism.
Political dimensions of genetic engineering ethics.
Pop culture's influence on political consciousness.
Influence of climate fiction ("cli-fi") on environmental policy.
Geopolitical consequences of the commercialization of space.
Bottom Line on Political Science Topics
We did our best to provide you with an assortment of good topics for political science research paper in every subdomain. Whether you're interested in philosophy, public law, international affairs, or something else entirely – this collection should have it all. We hope that at least one of these themes motivates you to do your best work yet! Remember that you can buy coursework or any other academic paper from certified writers with solid experience.
Don't worry! Our team of qualified professionals is ready to offer research paper help , ensuring you submit quality work in no time. So why stress over extensive research and drafting when you can get expert assistance at your fingertips? Contact us now to get expert assistance.
Joe Eckel is an expert on Dissertations writing. He makes sure that each student gets precious insights on composing A-grade academic writing.
You may also like