Cookies on GOV.UK
We use some essential cookies to make this website work.
We'd like to set additional cookies to understand how you use GOV.UK, remember your settings and improve government services.
We also use cookies set by other sites to help us deliver content from their services.
You have accepted additional cookies. You can change your cookie settings at any time.
You have rejected additional cookies. You can change your cookie settings at any time.

Society and culture
Arts and culture
Arts Council England Annual Report and Accounts 2020-2021
The Arts Council England Annual Report and Accounts 2020 to 2021
Applies to England

Ref: ISBN 978-1-5286-2578-4, CCS0521505204, HC 288 2021-22
PDF , 10.7 MB , 184 pages
Order a copy
This document provides the Arts Council England Annual Report and Accounts 2020 to 2021.
This paper was laid before Parliament on 9 December 2021 in response to legislative requirement.
Accessible version of annual report published.
First published.
Related content
Is this page useful.
Yes this page is useful
No this page is not useful
Help us improve GOV.UK
Don't include personal or financial information like your National Insurance number or credit card details.
To help us improve GOV.UK, we'd like to know more about your visit today. We'll send you a link to a feedback form. It will take only 2 minutes to fill in. Don't worry we won't send you spam or share your email address with anyone.
Arts Council England and LGA Joint Statement (2023-2025)
This statement sets out how Arts Council England and the Local Government Association (LGA) will work together over the period from 2023-2025. Its purpose is to outline our shared vision for the contribution that arts, museums and libraries make to the nation, to places, and for people and how the two partners aspire to work together to realise it.
Summary and contents
This statement sets out how Arts Council England and the Local Government Association (LGA) will work together over the period from 2023-2025. Its purpose is to outline our shared vision for the contribution that arts, museums and libraries make to the nation, to places, and for people and how the two partners aspire to work together to realise it. The principles that underpin this partnership will also inform the Arts Council's engagement with local government within places.
1. Introduction and purpose . Why are Arts Council England and the LGA setting out this statement?
2.  Background to the statement . What is the context for setting out this statement?
3.  The Joint Statement . How will we work together?
4.  Ways of working and joint goals . How do our organisational priorities support this?
5.  Action plan . What are the specific actions we will work on together this year?
6.  Appendix A . Details of previous collaborations.
Introduction and purpose
This statement will cover the period from 2023-2025 and its purpose is to set out the shared vision of the Arts Council and the LGA for the contribution that arts, museums and libraries make to the nation, to places, and for people and how the two partners aspire to work together to realise it. The principles that underpin this partnership will also inform the Arts Council's engagement with local government within places.
Culture, heritage and creativity are essential to our future national prosperity, levelling up, wellbeing, and recovery from crisis. The arts, museums and libraries bring people together at times of crisis and celebration, they provide support and social connection, create jobs, develop new adaptive skills, and underpin empathy and critical thinking.
A strong local cultural offer improves quality of life and supports the health and wellbeing of communities, it enhances learning, builds cultural and social capital and opens up opportunities for children and young people who might otherwise not have access to great cultural experiences. It draws people to the high street and enhances the visitor and night-time economies, underpins growth in the burgeoning creative industries, supports our international reputation and helps to make the unique and fascinating places that are so fundamental to our country.
Councils are the biggest public funders of culture nationally, spending £2.4 billion a year in England alone on culture and related services. They run a nationwide network of local cultural organisations, which in England includes 3,000 libraries, 350 museums, 116 theatres and numerous castles, amusement parks, monuments, historic buildings, parks and heritage sites. This core funding keeps the civic infrastructure of culture running within places.
Local government also has a vital role to play as shapers of place. As the local democratically elected body, they have local insight into their communities and places, including a strategic role in supporting the cultural offer in a place.
Arts Council England is the national development agency for creativity and culture. Its strategic vision, set out in its strategy Let's Create  is that by 2030 England is a country where the creativity of everyone is valued and given a chance to flourish, and where everyone has access to a range of high quality cultural experiences. 
The strength of England's cultural sector relies in large part on the partnership between local government in its role as the democratic leader of place, working closely with Arts Council England as the national development agency for the arts, museum and libraries. 
The Local Government Association (LGA) is the membership body for local authorities in England and Wales, working on behalf of its member councils to support, promote, and improve local government.
Background to the statement
This is the third joint statement signed by Arts Council England and the Local Government Association. It not only reflects the ongoing importance of collaboration between the development body for arts and culture and the membership body for local government, but also the strengthening and deepening of the relationship.
The cultural world has experienced significant challenges and changes since the last joint statement was signed in 2016, not least the Covid-19 pandemic. This led to the issuing of an statement on how the Arts Council would work with local government during the pandemic.
The publication of Arts Council's strategy Let's Create  and the LGA's Cornerstones of Culture  report demonstrate the strong inter-relationship between councils, the Arts Council and the LGA, and what this can achieve. Let's Create builds on lessons learned over many decades of partnership with councils and recognises their crucial role as strategic conveners, as well as their funding and delivery roles.
Over the past seven years since the last statement was signed the LGA and the Arts Council have collaborated on a number of projects which assist councils to make the most of their cultural assets and investments, develop the skills of officers and councillors, and enhance partnership working through a place-based approach to investment.
Leadership Essentials training for councillors and, more recently for officers responsible for culture.
Peer challenges for libraries and wider cultural services.
The Culture Hub case study resource.
Cultural Strategy in a Box guide.
Making the most of your museums guide.
This joint working approach has enriched both organisations and informed the support offer we are each able to provide to councils. Please see Appendix A for more details.
Joint statement
The LGA and Arts Council England believe that strong and responsive local government, working with communities, and allied to the work of an expert national development agency, is vital for the health and future sustainability of the arts, museums and libraries in England.
Local government is the democratically elected leader of place, bringing deep understanding of local places and communities, and is able to lever resources and broker partnerships in order to support the extent and quality of cultural opportunities in a local area. Councils and combined authorities determine local strategic priorities and plans, in which culture can and should play a key role.
Arts Council England is the national development agency for the arts, museums and libraries, able to bring expertise and a national overview. Arts Council England is able to invest strategically and at scale to maximise opportunities and to address challenges. It can bring expertise and resource to local situations, having regard to issues of quality and of the development of the cultural sector across the nation as a whole. Arts Council England is responsible, taking account of sector and national priorities, for setting a national cultural strategy responding to local, national, and international opportunities.
Bringing together these attributes, capacities and functions in partnership is a strength that the LGA and Arts Council England will seek to build on – and to enable at the local level.
Our shared ambition:
The LGA and the Arts Council England will work together nationally to deliver a shared ambition for culturally active, prosperous, cohesive, and healthy communities. Our core goal is to build capacity in places.
Arts Council England recognises that local government remains its most important strategic and delivery partnership.
The LGA recognises that Arts Council England's expertise and funding can support local government to achieve its ambitions for culture and that it has a key role as an expert national development agency. Both partners recognise and respect the other's strategic priorities. Arts Council England wants excellent arts and culture to thrive, and as many people as possible to engage with it.
Ways of working and core goals
Arts council england's let's create strategy.
In 2020 Arts Council England launched Let's Create, its ten-year strategy setting out an ambitious vision for the future of creativity and culture:
'By 2030, we want England to be a country in which the creativity of each of us is valued and given the chance to flourish. A country where every one of us has access to a remarkable range of high-quality cultural experiences.' 
The outcomes in Let's Create are focused on how people can develop personal creativity at every stage of their lives; how culture is created by and with people in their communities, and how it shapes the places in which they live, work, learn and visit; and the development of the innovative, collaborative, and internationally facing professional cultural sector that we believe will be needed over the next decade.
The three outcomes are:
Creative People: Everyone can develop and express creativity throughout their life.
Cultural Communities: Villages, towns and cities thrive through a collaborative approach to culture.
A creative and cultural country: England's cultural sector is innovative, collaborative and international.
Children and young people
Over the next 10 years, the Arts Council will focus a large part of their development role on ensuring that children and young people are able to develop their creative potential and interests and access the highest-quality cultural experiences where they live, where they go to school and where they spend their free time. 
Arts Council believes in the inherent value of creativity and culture: in their power to delight and move us, and in their capacity to help us make sense of the world. They also recognise that investment in creativity and culture can deliver broad social benefits, through the skills they offer to young people and workers, the economic growth they generate, and the part they play in building healthy, close-knit communities .
Over the next 10 years, the Arts Council will work to improve the way they make the case for the social and economic value of investing public money in culture. To strengthen the country's creative industries, which make up one of the fastest growing sectors of the economy, they will promote research and development , and support the adoption of new technologies . They will push to ensure that the cultural workforce is representative of contemporary England. They will take steps to support the cultural sector to set the pace in developing imaginative new approaches to promoting environmental responsibility .
At a local level, the Arts Council will work with partners to support inclusive economic growth through investment in libraries, museums, and arts venues to ensure that they are fit-for-purpose and able to meet the needs of their communities and the people who work and create within them. They will also make the case for investing in appropriate new cultural buildings to drive local economic regeneration . In all of this work, the Arts Council will use data to build and share a more sophisticated picture of local investment, and to operate effectively as an expert national development agency that is able to invest at scale in order to seize opportunities and deal with big challenges.
The Arts Council is a strategic national agency, able to intervene to maximise opportunity and to address inequity between places. Let's Create recognised that some places have not benefitted as they might from public investment in culture. The Arts Council has identified 54 places across England in which investment and engagement is too low, and opportunity for the Arts Council to support the growth of opportunity in those places. In these Priority Places, the Arts Council will work with local stakeholders, including the Local Authority, to set bespoke objectives, hold themselves accountable for increasing staff time and investment across a range of funds, and track the impact of their investment.  Additionally, the Levelling Up White Paper committed the Arts Council to raising investment in 109 local authority areas which have been designated as Levelling Up for Culture Places.
Although the Arts Council will have a specific focus on these places, and will work with local partners within them, it remains a national development agency. Organisations and individuals in all areas of the country can apply for Arts Council funding, and the Arts Council will continue to support a universal music education offer, as well advice and support on building capacity for local cultural development.
LGA's Cornerstones of Culture report and ways of working
The LGA's mission is "to promote, improve and support local government". Our values underpin all our work:
Inclusive − we ensure that our work is inclusive of all voices.
Ambitious − we are ambitious for councils and their communities and are committed to striving for excellence in all that we do to support our colleagues, our membership and the sector to deliver the best possible outcomes.
Collaborative −we bring together the expertise and skills needed, working as one team.
These values were used to inform the work of the LGA's independent Commission on Culture and Local Government, which helps to structure our programme on culture. The Commission engaged with local government, the Arts Council's Youth Advisory Board and cultural organisations across England to develop its findings. The final report of the Commission, which was launched in December 2022, identified four 'cornerstones of culture' needed in a place for its cultural ambitions to be achieved:
Capacity and resilience . A levelling up of capacity for culture within place, targeting regional inequalities and enabling councils to develop and deliver meaningful place-led strategies for culture.
Leadership and power . A power shift towards place-led approaches that enable a greater diversity of communities, cultural providers and practitioners to shape local decision making.
Funding . A coherent and transparent approach to funding culture in a place that supports the delivery of place-led strategies and addresses the immediate financial fragility of the sector triggered by the pandemic and cost of living crisis.
Evidence . A coordinated approach to developing an effective evidence base for culture and place in order to measure value and shape future investment.
These principles and priorities will inform the work of the LGA Culture, Tourism and Sport Board as it builds the work of the Commission into its work programme moving forward.
These core goals will underpin the way our organisations work together to support councils and their places.
Action plan
This section of the Shared Statement sets out upcoming areas of joint working. It will be updated on an annual basis to reflect the relevant programmes of work on which LGA and Arts Council England are collaborating, in support of local government. 
Deliver a shared and evolving improvement programme to support local government, including Leadership Essentials training, a programme of peer challenges, the Library Sounding Board for councillors and support for programme alumni: renewed annually.
Work together to embed the recommendations of the Commission on Culture and Local Government and to build local capacity, including supporting the work of Compacts and other local strategic partnerships:  to spring 2024.
Meet regularly to monitor intelligence , respond to emerging opportunities and risks, promote ambition and share interesting practice and insight:  monthly meetings .
Maintain the Culture Hub as a case study resource for the sector:  renewed annually .
Work together to ensure all children & young people can develop their creative potential and interest:  renewed annually .
Work together to help make available good data and evidence to local authorities and other partners to help develop local strategy and policy and grow cultural opportunity:  renewed annually .
This Shared Statement runs from February 2023 to March 2025. It will be reviewed in 2025 when the Arts Council's current Delivery Plan comes to an end. The action plan will be reviewed on an annual basis.
Annex A: Details of previous collaboration
Over the past seven years since the last statement was signed the LGA and the Arts Council have collaborated on a number of projects which assist councils to make the most of their cultural assets and investments, develop the skills of officers and councillors, share good practice and enhance partnership working through a place-based approach to investment.
The Leadership Essentials for Councillors is now on its 16th cohort and continues to deliver key leadership skills and information for local decision makers. Such is the success of a tailored and responsive programme, that a new pilot version for officers has been developed and is being considered for further rollout.
Over 30 peer challenges for culture and libraries have been delivered over this period, helping councils to reflect on the work they are doing, develop strategic plans for future delivery, and identify areas of improvement.
Other significant achievements during this period include the Culture Hub , bringing together case studies of interesting and effective practice, the development of a ' cultural strategy in a box ' guide to producing a cultural strategy and the councillor's guide to ' Making the most of your museums '.
Other useful Arts Council England and LGA resources on culture and place
Lets' Create Our strategy 2020-2030 | Arts Council England .
Priority Places and Levelling Up for Culture Places Priority Places and Levelling Up for Culture Places | Arts Council England .
Cornerstones of Culture: the final report of the Commission on Culture and Local Government.
Culture Commission case study resource .
'Forget What You Think You Know…about culture' podcast .
Short films on Commission themes .
Creative Places: supporting your local creative economy .
Combined authorities and the creative industries: case study report.
The LGA submission to the DCMS Select Committee inquiry into cultural placemaking and levelling up .
My Applications
Accessibility
Art Collection
Arts Council publishes Business Plan 2022-23
1st June, 2022
The Arts Council of Northern Ireland today, 1st June 2022, published its Business Plan for 2022-23, setting out the organisation's strategic objectives and corresponding actions for the current financial year.
The Business Plan reflects the delivery of the fourth year of the Arts Council's five-year Strategic Framework for developing the arts, 2019-2024, entitled 'Inspire, Connect, Lead'. It considers the specific strategic context for the arts in 2022-23, including the impact of COVID-19, wider Governmental priorities, the implications of the UK's withdrawal from the European Union, responding to environmental challenges, and reflecting the increasing diversity of Northern Ireland society in the audiences, leaders, producers and creators of a progressive and dynamic arts sector.
Under the Framework's headings of 'Inspire', 'Connect' and 'Lead', the Business Plan outlines the key actions to be undertaken by the Arts Council this year in regards to: Resilience and Sustainability; Investing in the Future; Accessibility and Participation; Engagement; National and International Representation; Demonstrating Impact; Partnership Working, and; COVID Recovery.
Headline actions include, for example: launching a rural needs programme; commissioning a scoping study to identify skills development needs in the creative industries; implementing a resilience programme with Derry City and Strabane District Council, and; ensuring key outcomes of the new minority ethnic and rural deliberative forums are incorporated into future strategies and policies.
The Business Plan 2022-23 also takes the opportunity to look back at some of the achievements of the previous year, providing an overview of the Arts Council's Funding and Research programmes, as well as a sample of the arts sector's successes, including Northern Ireland Opera garnering numerous national and international awards and accolades for their cinematic production 'Old Friends and Other Days', and Array Collective becoming the first artists from Northern Ireland to win the prestigious Turner Prize.
Read the Arts Council of Northern Ireland Business Plan, 2022-23 here : http://www.artscouncil-ni.org/images/uploads/publications-documents/ACNI-Business-Plan-2022.pdf
Read the Arts Council of Northern Ireland 5-Year Strategic Framework for Developing the Arts, 2019-2024 here : http://www.artscouncil-ni.org/images/uploads/publications-documents/ACNI-5-year-Strategic-Framework-for-Developing-the-Arts-2019-2024.pdf
Facebook Facebook Logo
Twitter Twitter Logo
Linked In Linked In Logo
Get updates on the latest arts news and information in Northern Ireland
By submitting your email address, you agree to receive updates from Arts Council Northern Ireland in accordance with our Privacy Policy .
Instagram Instagram Logo
YouTube YouTube Logo

Off-West End
West End Special Offers
Other Cities
Complimentary And Deeply Discounted Shows
Enjoy live events at insider prices. Club members can see a different show every night of the week!
Discount Ticket Alerts
Get exclusive access to priority onsales and special offers, plus never miss out on the biggest stories from the West End, Off-West End and beyond.
By signing up you are confirming you are 16 or over. View our Privacy Policy.
Arts Council England announces funding plans for 2023-26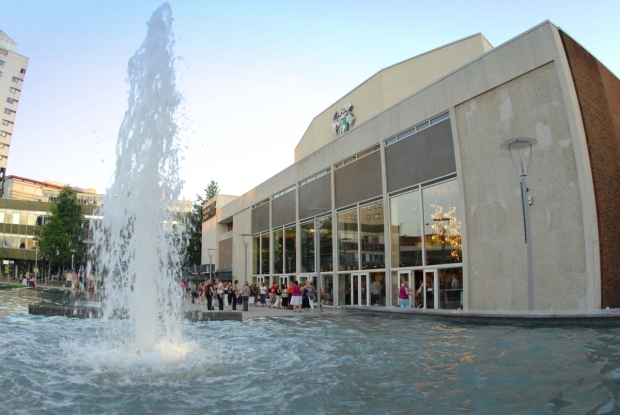 Arts Council England has revealed which organisations have gained or lost a National Portfolio Organisation (NPO) status as part of their new funding announcement.
NPOs are companies which receive a share of ACE's funding allocation between April 2023 and March 2026.
This year's funding announcement comes against the backdrop of the government-led policy of "Levelling Up" areas outside of the capital, with a "transfer programme", where ACE will "provide funding to organisations for two years to deliver activity and to consider their options for relocation" also being offered.
990 organisations (with 276 new companies) received a share of £446 million this year, with "Levelling Up" locations also seeing a significant increase in spend. Of this, 48 new companies are from theatre disciplines. The majority of venues saw funding frozen or small increases.
In total, 24 organisations plan to relocate from London from October 2024, including 18 NPOs. These include Headlong, the famed theatre company responsible for major touring and West End shows.
Donmar Warehouse is no longer listed as an NPO, nor is the Hampstead Theatre, the Watermill Theatre, the Gate Theatre or the English National Opera, the latter of which makes its home at the London Coliseum. We have covered this news here .
New NPOs include the freshly opened Shakespeare North Playhouse, which began productions earlier this year, as well as Hall for Cornwall.
The National Theatre has seen its funding reduced for the period from £16,700,000 to £16,156,916, while the Royal Court has seen its funding for the period reduced from £2,311,234 to £2,2236,073.
The National Theatre's executive team said in a statement: "Government investment in the UK's world-class creative sector is instrumental in its success. We support the Arts Council's decision to increase overall support for the sector; the whole of the country needs a vibrant and sustainable cultural life that supports world-leading creativity, community building and economic impact. The National Theatre is a charity that plays a unique role in that ecosystem and works in partnership with organisations nationwide. We're grateful for the funding support for the National Theatre from Arts Council England announced today, especially given the difficult times that many people are facing.
"While a reduction to our ACE funding will present challenges, we remain committed to creating and sharing outstanding live and digital theatre with audiences nationally and globally. We know that some colleagues across the industry have received difficult news today. As it has always done, the National Theatre will continue to work to support the sector and those colleagues who face an uncertain future.
"In the 5 years pre-pandemic half of our UK audience was from outside London, and as a national organisation, we are uniquely placed to support arts education for young people in every region and provide world class training and skills development for the UK's unrivalled creative workforce.
"The funding received by the NT is the bedrock which enables us to multiply UK Government investment through self-generated income, including through significant fundraising and box office. We are grateful for all those who continue to believe in the value of the creative sector's contribution to society, now and in the future"
The Society of London Theatre and UK Theatre said: "For many theatre organisations, today's offer of Arts Council England funding will be greatly welcomed: it will offer creative opportunity and business security within an incredibly challenging economic environment.
"However, for many, today's unwelcome news that they will not be offered funding, or offered less funding than hoped, will be incredibly challenging. Those organisations will be faced with some very tough decisions in the coming months. As theatres face a gruelling winter and crippling energy bills, even those who do receive funding won't be able to achieve what they have in the past – creatively and as civic centres within their communities."
London Mayor Sadiq Khan said: "Many of our world-leading cultural organisations will be left devastated by this announcement of over £50 million worth of Government cuts to London's arts funding.
"These cuts could not have come at a worse time as arts organisations already face a triple whammy of spiralling operating costs, soaring energy bills, and the impact of both the pandemic and the cost of living crisis on audience figures.
"London's cultural organisations contribute billions and power our capital's economic comeback as well as the wider UK economy every year which is why they need continued investment. A strong London equals a strong UK that's why I am urging the Government to think again and reconsider the consequences of these detrimental cuts."
Elsewhere, it was positive news for companies like the RSC, as well as the Belgrade Theatre in Coventry, which saw a lift of almost 30 per cent in annual funding. Chief executive Laura Elliot and creative director Corey Campbell said: "We are absolutely delighted, and hugely grateful to Arts Council England, for awarding us this funding. It's a huge credit to the team here at the Belgrade, along with Coventry City Council and our other funders, who offer such valued support.
"Over next three years, this investment will be pivotal in enabling an evolutionary step change for the Belgrade, as we continue to develop our vision. We will lead a 'people first' approach; prioritising co-creation and cultural democracy; aiming to be a leading example of an inclusive, learning theatre that sits at the very heart of its community.
"The additional funding will enable us to expand our work into key levelling up areas; build a cultural offer that is developed with and for the people of Coventry and wider region, and proudly share it with the world."
We will update this article as we crunch the numbers.
Latest Articles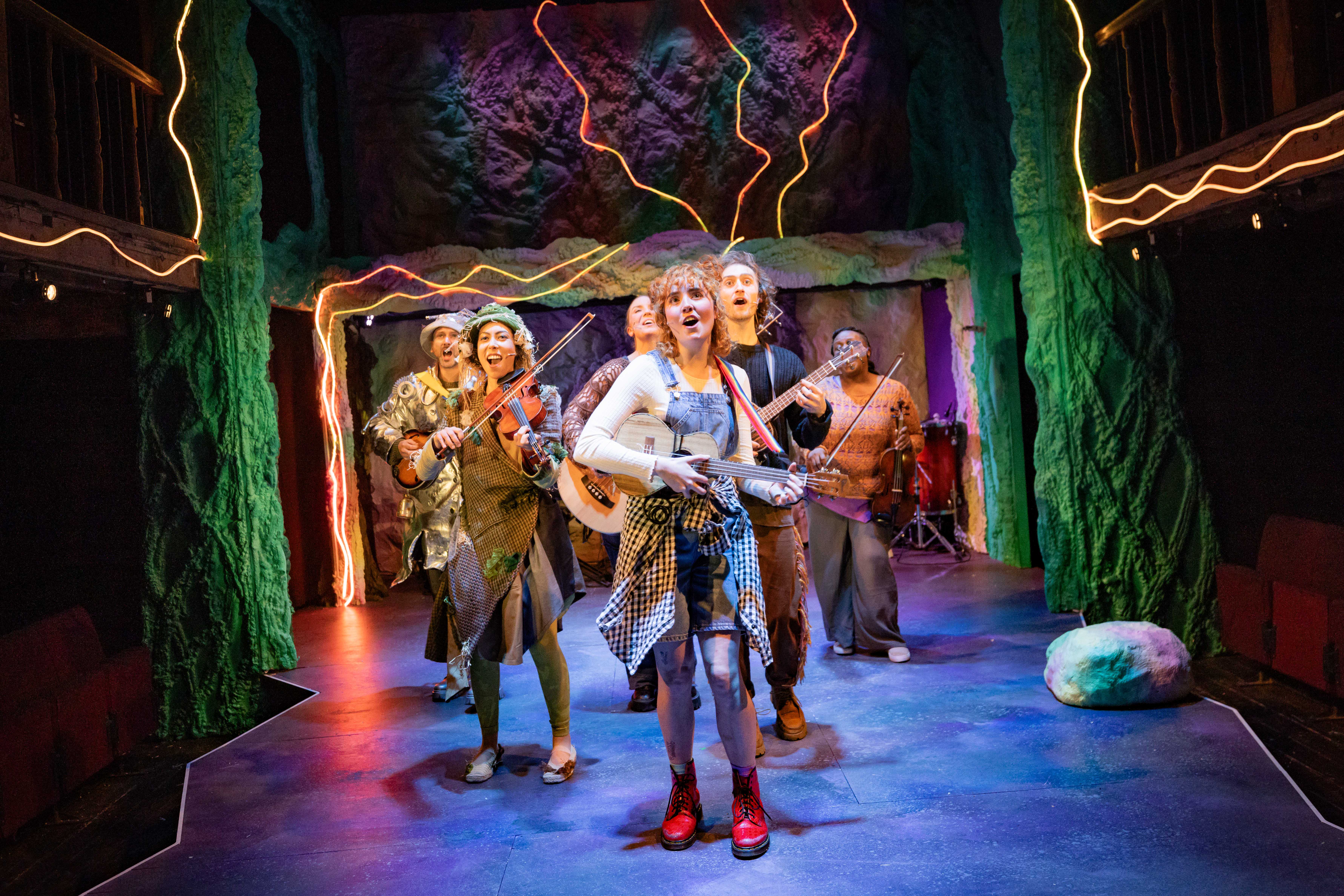 404 Not found
Search our site
Most popular.
Wimbledon raises ticket prices for 2023 championships
UEFA unveils 'fans first' Euro 2024 tix strategy
Lord's lifetime membership owners allowed to jump 29-year queue
Viagogo fined over unauthorised ticket sales for Rugby World Cup France 2023
Ticketing: The 'bad-news' business?
Vivendi plans to sell See Tickets and festival businesses – reports
Leeds United increases season ticket prices by flat 10% fee
Issues reported with Rugby World Cup 2023 ticketing system
See Tickets, Vivendi suffer reported data breach
Health Pass required for entry to Climate Pledge Arena
Aisle seats are the new 'premium' tickets
Ticketmaster faces class action lawsuit over Drake tickets
Quick links.
Or choose from the following popular destinations
Arts & Culture
Arts Council England progresses accessibility plan
2 minute read
Featured image credit:  Larisa Birta on Unsplash
Arts Council England (ACE) has launched a consultative survey with venues as it develops plans to create a UK wide access scheme that will make attending creative and cultural events easier for disabled, D/deaf and neurodivergent people.
The government-funded body dedicated to promoting the performing, visual and literary arts in England will discuss a variety of proposals with venues, organisations and ticketing providers after already conducting a widescale survey of disabled people, in particular those from within the creative and cultural sector.
Plans it will discuss include a new digital membership scheme allowing members to provide details of their access needs once, so they do not have to repeat themselves each time they visit a new venue. ACE also wants to make a website where audience members can find information on accessible performances and the access provision of venues.
ACE diversity director Abid Hussain said: "From all that work we've got a good idea of the kind of things people want to see from any scheme that is eventually rolled out. So, it seemed the right time to take the consultation wider. We want to get as many creative and cultural venues that run ticketed events to give their views on the proposed ideas of how a scheme would run.
"The survey is open until 30 November and is part of the ongoing process that will lead to a UK wide access scheme. A scheme which all those involved hope will mean audience members with access needs will be given the support they want, and the venues they visit are helped to be inclusive to everyone."
Other proposals include a membership database that ticket booking systems can integrate with, allowing members to automatically apply their access needs at the point of booking, facilitating the distribution of companion tickets and other accessible seating
A knowledge hub of training, resources, and guidance for creative and cultural organisations to support them in developing a more inclusive experience for disabled visitors will be discussed. It will also look at a newly developed set of best-practice standards for the creativity and culture sector relating to digital access, events and programming and customer service.
Filed under
Related Posts
The Audience Agency merges with Culture24
SeatGeek expands partnership with UK's Quaytickets
Edinburgh International Festival offers peek at 2024 programme
France's circus, street and theatre arts body to merge with stage resources centre
Success of Welsh scheme sees UK-wide effort to improve accessibility in arts and culture
Riyadh Season 2023 opens with star-studded audience
Pantomimes forced to move due to concrete safety fears
Manchester City Council calls for inspiration on future of art and culture 
Cultural audiences opting to travel more sustainably with Act Green pilot
NTIA launches 2024 manifesto 'Darkest Before the Dawn'
OzAsia Festival welcomes over 85,000 in first week
Case Study: le19M and Secutix
Privacy overview.
International edition
Australia edition
Europe edition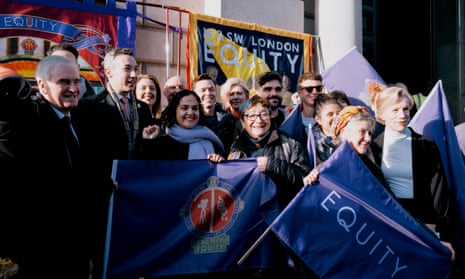 Arts funding cuts 'cultural vandalism', says Juliet Stevenson, at DCMS protest
Actor joins demonstration over plans to slash £50m from arts bodies in London as part of levelling-up agenda
Recent cuts to arts funding are part of "an agenda of cultural vandalism" that benefits only a wealthy few, the actor Juliet Stevenson has said, at a protest over plans announced by Arts Council England (ACE).
Stevenson was one of hundreds of people, including the former shadow chancellor John McDonnell , who demonstrated outside the Department for Culture, Media and Sport (DCMS) on Tuesday in response to the cuts.
Earlier this month, ACE announced it was slashing £50m a year from arts organisations in London in its 2023-26 settlement to fulfil a government instruction to divert money away from the capital as part of the levelling up programme.
A number of UK arts organisations have also been removed entirely from its national portfolio – meaning they have lost 100% of their guaranteed funding. These include English National Opera, Donmar Warehouse, Oldham Coliseum, Hampstead theatre, the Watermill, the Gate and the Regional Theatre Young Director Scheme.
"The government's line that this is levelling up makes no sense at all," Stevenson said. "Spreading slashed funding more thinly doesn't help our economy or communities anywhere in the UK. This is an agenda of cultural vandalism to silence innovative work, attack terms and conditions, and throw arts funding into the hands of a wealthy few."
According to Equity, the performing arts and entertainment trade union, which represents 47,000 members, while 70% of arts cuts fall within London, the overwhelming majority of organisations removed from the ACE portfolio fall outside the capital. Culture funding as a whole is also down 46% in real terms since 2005 and any increase of less than 10% is a real-terms cut.
Paul W Fleming, the general secretary of Equity, said: "ACE have been clear that the cuts they've brought are nakedly political. The language of levelling up is lipstick on the pig of austerity, an austerity which has led to half a billion pounds of cuts to arts funding since 2005 in real terms.
"When for every £1 invested in the arts, up to £8 is delivered back into the local economy, it's offensive to every British taxpayer to claim this approach is necessary, needed or fair."
The DCMS, he added, was "wrecking local economies" and "abandoning diverse audiences".
A letter sent from the union to the culture secretary, Michelle Donelan, on Tuesday also emphasised the impact of cuts at English National Opera , one of the country's cultural flagships – particularly on its chorus, who are permanent employees. "No plan has been put in place for them – a workforce who are the product of years of training, experience and expertise and who are not replaceable," the letter says.
ENO has had its £12.8m annual grant slashed to zero , with the organisation told it must move outside London to qualify for future grants. ENO's chief executive, Stuart Murphy, has written in the Guardian saying the decision will "decimate" the 100-year-old company.
"ENO was set up to make opera accessible to everyone, and we are a workforce who have dedicated our lives to the art form and to opening it up to diverse audiences," Ron Nairne, ENO chorus and Equity member, said on Tuesday.
"The idea that our company could be broken up in a matter of months and the skeleton staff left forced to relocate far away from their homes, friends and families to keep their jobs is not only heartbreaking, but likely unworkable."
"We [at the ENO] have over 3000 years of experience between us that form our collective performance on stage…most of these people will lose their jobs and their livelihoods - is this really what successful levelling-up looks like?" @debbiemezzo , Equity member and @E_N_O Dep pic.twitter.com/BFeJVRls88 — Equity (@EquityUK) November 22, 2022
Others at the protest included Chris Lawson, the artistic director of Oldham Coliseum theatre, Naomi Pohl, the general secretary of the Musicians' Union, and Philippa Childs, head of Bectu, who said the government's "shortsighted" decisions were "robbing Peter to pay Paul".
The Labour MP Nadia Whittome added: "We shouldn't be pitting theatre against theatre, area against area … We are fighting over crumbs when we should be demanding a bigger pie."
Arts funding
Arts Council England
Juliet Stevenson
John McDonnell
More on this story

ENO to receive extra £24m to allow more time to leave London, says Arts Council

Vogue editor Anna Wintour planning London's answer to Met Gala

Christopher Eccleston: it would be impossible for me to become an actor today

Last night at Oldham Coliseum: a joyful, funny and furious farewell

Oldham Coliseum brings down curtain for final time with star-studded show

Dismay as Oldham Coliseum confirms final closure at end of March

Conductors condemn 'shortsighted' plans to disband BBC Singers

Maxine Peake hits out at threat to 'vital, vibrant' Oldham Coliseum

Coronation Street stars join fight to save Oldham Coliseum from closure

Oldham Coliseum to close after losing £1.8m arts subsidy
Most viewed.
Andersen, Jung & Co. is a San Francisco based, full-service real estate firm providing customized concierge-level services to its clients. We work to help our residential clients find their new home and our commercial clients to find and optimize each new investment property through our real estate and property management services.
Finished Papers
Essays service custom writing company - The key to success
Quality is the most important aspect in our work! 96% Return clients; 4,8 out of 5 average quality score; strong quality assurance - double order checking and plagiarism checking.
Still not convinced? Check out the best features of our service:
Paper writing service price estimation, why do i have to pay upfront for you to write my essay.
Finished Papers
Customer Reviews
Emery Evans
Estelle Gallagher
Our Services
Additional Services
Free Essays
How to Get the Best Essay Writing Service
Gombos Zoran
Write an essay from varied domains with us!
Politics news latest: Rishi Sunak admits 'more to do' to reduce net migration amid Tory backbench fury
Rishi Sunak defends his commitment to reducing legal migration to the UK after the latest figures show a new record high for the year to December 2022.
Friday 24 November 2023 15:42, UK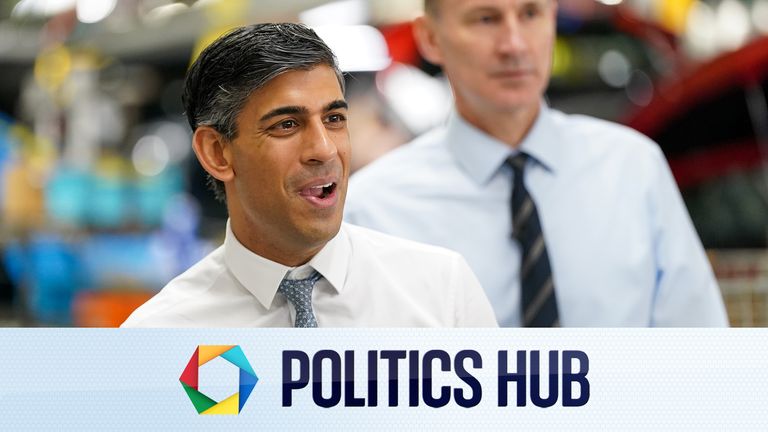 Sunak admits there's 'more to do' on net migration
Minister proposes measures to reduce numbers
Rob Powell: Migration backlash now extends to ministerial ranks
Israel and Hamas temporary ceasefire 'first step' to releasing all hostages - PM
UK pledges extra £30m in aid for Gaza as Cameron continues visit to region
Sunak hails Nissan investment as 'huge vote of confidence'
Pledge tracker: Is PM keeping his promises?
Live reporting by Ben Bloch
By Alexandra Rogers , political reporter
Women in their 30s are on average £4,000 a year worse off than they were in 2010, new figures show.
Data from the Office for National Statistics (ONS) shows the median full-time salary for those aged 30 to 39 has dropped from £37,899 in April 2010 to £33,740 in April 2023 - leaving them, on average, £4,159 a year and £350 a month worse off in real terms.
The calculation was made using the Consumer Price Index measure of inflation, which tracks the average change in prices paid by consumers over a period of time for a basket of goods and services.
The Labour Party blamed the figures on "stagnant wages, low growth and a lack of interest in supporting women staying in, or re-entering, the workforce".
Read the full story here:
The "rabbit out the hat" in Jeremy Hunt's autumn statement was a two percentage point cut in national insurance.
This means the national insurance rate paid by 27 million people will drop from 12% to 10% from January.
The chancellor said that for someone on the average salary of £35,000, this cut will save them more than £450.
But how much will it save you?
Use our personal tax calculator below to find out:
Chancellor Jeremy Hunt has revealed his autumn statement.
Among the proposals, national insurance is to be cut by two percentage points, and NI payments for the self-employed have been abolished. There have also been increases to Universal Credit and the state pension.
But the chancellor also announced new tougher measures for job seekers, saying those who fail to find work after 18 months of "intensive support" will be given mandatory work placements.
Those who do not engage with the process for six months will lose their benefits altogether.
On the Sky News Daily, host Niall Paterson sits down with Ed Conway , our economics and data editor, and Sam Coates , our deputy political editor, to analyse the chancellor's statement and what it means.
Home Secretary James Cleverly has been accused of calling the town of Stockton-on-Tees a "s***hole" in the Commons.
A source close to him denied this but admitted he called the area's Labour MP "s***".
The debacle comes weeks after reports he called the government's Rwanda policy "bats***".
Unparliamentary language is defined as anything that "breaks the rules of politeness of the House of Commons chamber".
While MPs are disciplined for swearing during debates, convention also bans them from calling their colleagues liars or accusing them of being drunk, among other things.
Traditionally, some have used euphemisms to get around the rules - most famously Sir Winston Churchill when he said someone had told a "terminological exactitude" instead of a lie.
When politicians use words deemed unparliamentary, the speaker will either ask them to withdraw them, or if they refuse, leave the chamber.
So what are the rules on unparliamentary language - and which MPs have broken them?
Sky News takes a look below:
In January this year, Rishi Sunak made five pledges for voters to judge him on.
The prime minister has met one of these so far - halving inflation by the end of the year.
One thing to bear in mind is prior to him making the inflation pledge, most economists predicted it would drop to 5% anyway.
Sky News has developed a tool to track the government's progress in delivering these pledges - and you can see the progress for yourself below.
In the wake of the chancellor delivering his autumn statement, the experts on our Data and Forensics team have updated our poll tracker with the latest surveys.
The tracker aggregates various surveys to give an indication of how voters feel about different political parties.
Labour is sitting on an average of 44.9%, with the Tories on 24.8% - a roughly 20-point lead.
That means the Tories have seen a slight bump from the measures announced by Jeremy Hunt - but they remain a long way behind.
In third are the Lib Dems on 10.7%, followed by Reform on around 7.8% and the Greens on 6.0% - with the SNP on 3.3%.
See the latest update below - and you can read more about the methodology behind the tracker here .
As we reported this morning, the new foreign secretary is spending a second day in the Middle East.
After meeting with the Israeli prime minister and president yesterday, Lord David Cameron has travelled to the city of Ramallah in the West Bank to hold talks with the Palestinian president Mahmoud Abbas.
The discussions were focused on alleviating the humanitarian crisis in Gaza, as well as looking towards a "long-term political solution to the crisis".
The UK has today announced that it is doubling its aid for Palestinians civilians, providing an extra £30m that the foreign secretary has said will be spent on "vital aid such as shelter and medical provisions".
For live updates on the Israel-Hamas war ahead of the expected release of some hostages, click here .
Although Sir Keir Starmer is not doing any media today, some details from an interview he has done have emerged.
The Labour leader sat down with Classic FM and he was asked to pick a piece of music that "sums up the Labour Party".
In response, Sir Keir picked Ode to Joy - which happens to be the EU anthem.
He said: "You've got the orchestra, you've got the voices, you've got this big combination. This is very sort of Labour.
"You're getting everybody, Beethoven's getting everybody on to the stage for this."
He went on: "I talk about a national mission for the next Labour government. This is a sense of something. It has got a sense of destiny and is hugely optimistic.
"And so for me, that's been hardwired in me for a long, long time. So I would go with that."
He added: "There are many others that I could associate with the Labour Party, but it's that sense of moving forward to a better place, is incredibly powerful."
The Labour leader has said clearly that his party would not take the UK back into the EU's single market or customs union, but has hinted at closer relations with the bloc, particularly around tackling illegal migration.
Sir Keir is a former junior scholar at Guildhall who played the flute, piano and violin as a child.
He has previously said listening to Beethoven more generally helps him deal with the strains of work, describing classical music as a "great release" for him.
Reform UK leader Richard Tice has refused to rule out Nigel Farage becoming the next leader of his party.
Mr Tice, who succeeded Mr Farage in March 2021, admitted the "more help Nigel can give, the better".
He was asked about the fate of the former UKIP leader by Sophy Ridge on the Politics Hub as Mr Farage appears on I'm A Celebrity... Get Me Out of Here! in Australia.
According to Mr Tice, people are enjoying seeing "Nigel the individual" because he is "revealing his personality".
"I hope he goes all the way in the programme," he added.
Asked whether Mr Farage could make a comeback to lead Reform - formerly the Brexit Party - he replied: "I'm the leader, he's made it very clear he doesn't want to stand in a first-past-the-post election.
Pressed again on whether that could mean Mr Farage taking over, Mr Tice said: "Let's wait and see."
By Faye Brown , political reporter
Jeremy Hunt's autumn statement tax cut has fuelled speculation Rishi Sunak could be gearing up for an election in the first half of 2024.
With the Tories still lagging behind Labour in the polls, the chancellor made the surprise announcement that he will slash national insurance by two percentage points, and bring forward the change to January rather than waiting until the new tax year in April.
Some Conservative MPs think the move suggests Downing Street wants to be in a strong position to send voters to polling stations next May or June, rather than waiting for autumn, as had previously been thought.
UK general elections have to be held no more than five years apart, so the next one must take place by January 28 2025 at the latest - as that is five years from the day the current parliament first met (December 17 2019), plus the time required to run an election campaign.
However, the prime minister could choose to go earlier than that, and will likely call one if and when he sees an advantage in doing so.
But will that be spring, autumn, or could he hold on until the bitter end?
Be the first to get Breaking News
Install the Sky News app for free
We are the national development agency for creativity and culture. We have set out our strategic vision in Let's Create that by 2030 we want England to be a country in which the creativity of each of us is valued and given the chance to flourish and where everyone of us has access to a remarkable range of high quality cultural experiences. We invest public money from Government and The National Lottery to help support the sector and to deliver this vision.
Strategy 2020-2030
Delivery Plan 2021-2024
Investment Principles Resource Hub
Annual reports
Area Councils
Data Protection
Expenditure data
Freedom of Information
National Council
Our history
Our structure
Performance and Audit Committee
Jobs and careers
Supplying the Arts Council
Press contacts
Raising a concern
Make the case for art and culture
Children and young people
Communities and Engagement
Developing a digital culture
Environment
Transforming Governance
Creative health
2023-26 Investment Programme
Arts Council Development Funds
Subsidy Control
Supporting arts, museums and libraries
In your area
Digital Culture Network
Partnership agreement guidance
IPSO Directory
What Is Resilience Anyway? A Review
Investment Principles Resources
Adapting our Culture
Ambition & quality resource hub
Building Dynamic Business Models for Arts Organisations
Case Studies – Seasons for Change
Corporate Purpose
Creating a Vision​ of a More Inclusive, Relevant Future
Creative Profile: Soumik Datta
Customer Experience Leaders Podcast
Digital Culture Network Knowledge Hub
Discussing Inclusivity, with Sarah Holmes
Dynamism resource hub
Environmental Responsibility resource hub
Essential read: Dynamism
Essential read: Environmental Responsibility
Essential read: ambition and quality
Existing & Desired Communities Guide
Fog Everywhere
Going Slow Now To Go Fast Later
Inclusivity and Relevance Resource Hub
Inclusivity in the workforce, Leadership and Governance: preparing to reflect
Investment Principles board presentation
Museums Carbon Literacy Toolkit
Online culture and creativity: Are we including or excluding?
Our journey from Environmental Sustainability to Responsibility
Promoting Digital Inclusion with the Arts and Cultural Sector and Beyond
Quality Is More Than Making a Good Product
Reflecting on inclusivity in your organisation
Season for Change Toolkit
The art of analytics, using bigger data to create value in the arts and cultural sector
Theatre Green Book
Research and data
National Portfolio Organisations
Creative People and Places 2025-28: FAQs
Creative People and Places 2026-29: Register of Interest
Creative People and Places National Portfolio Programme 2025-28
Music Education Hubs
Our application portal
Our open funds
National Lottery Project Grants: Guidance Library
National Lottery Project Grants: How to apply
Developing your Creative Practice
Discussion and debate
Welcome to Arts Council England
We are the national development agency for creativity and culture. 
We're looking for organisations, artists, events and others to apply for our funding and help us achieve our strategy, Let's Create.
Let's Create
Let's Create is our strategy for 2020-2030 and an invitation to join us in creating a country transformed by culture
New to the Arts Council?
From grants and resources to events and networking, find out how we can support you.
Supporting individual creative and cultural practitioners
If you're an individual creative or cultural practitioner, find out how we can support you, so that we make sure we safeguard the future of our industry.
How to apply
How can i apply.
We invest public money from government and the National Lottery to make sure everyone's creativity is given the chance to flourish and we all have access to a remarkable range of high quality cultural experiences.
Apply for funding
Take a look at our open funding streams and find out if you're eligible to apply.
You can apply to us through Grantium. If you've never used it before, we have lots of guidance documents and videos to help you navigate it.
Access support
If you have access needs and require further support to complete your application, there's a number of ways we can help, like paying for a support worker.
Our latest news & blogs
Summary of items currently under temporary export deferral
Several items are currently under a temporary export deferral
People living in Stoke-on-Trent will benefit following an £850,000 investment from our National Lottery Place Partnership Fund.
New arts opportunities to CASCADE across Stoke-on-Trent thanks to £850,000 investment
We caught up with Mary Rose about Discover! Creative Careers...
Five questions with... Mary Rose
Arts Council England appoints four new Designation Panel Members.
Arts Council England appoints four new Designation Panel Members
Arts Council England will deliver an additional £5 million of support for the grassroots music sector across England.
£5 million boost to grassroots music as Arts Council England delivers new music funding for Department for Culture, Media and Sport
Get in touch
Our customer services team can help by email, phone or live chat. They're available Monday to Friday, 9am-4pm.
Media enquiries
Find out who to contact with national press and media enquiries