Affiliate Marketing Business Model Explained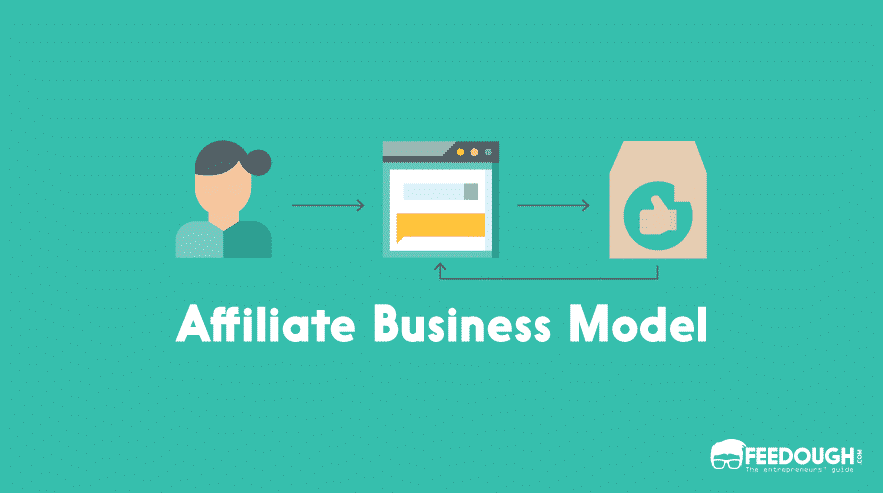 The commission-based business models have existed from long before the advent of the internet. Even though this model doesn't involve developing a product to sell, they make use of their expertise of influencing buyers to buy a partner's product while taking commissions for the same.
With the advent of the internet, this business model has even gotten a new name – affiliate marketing, and the people who exercise affiliate marketing have come out to be known as affiliate marketers.
If you're new to affiliate marketing and want to know how affiliate marketing works and how you can make money out of it, you're at the right place. Here's a complete guide to the affiliate marketing business and revenue model.
What is Affiliate Marketing?
Affiliate marketing is a revenue earning strategy of promoting other company's products and charging commissions for every sale that you make.
Affiliate marketing used to be a sought after passive income source some years ago when affiliate marketers used channels like blogs, videos, and even social media profiles and pages to promote partners' products. However, with an increasing number of people and companies opting for this revenue earning strategy, affiliate marketing has now become a full-fledged online business model where the entire business is developed to promote and earn money by making people buy other company's products.
Affiliate Marketing Business Model
If you've ever searched for smartphones reviews before making a decision, you've come across an affiliate marketing business. These businesses attract the audience by posting reviews, tutorials, rankings, deals, suggestions, etc. and give the users a link to buy from the partner website. Whenever a user completes a purchase after he has clicked on that link, these businesses earn a commission.
Mostly the affiliate business model involves the interaction of 3 or 4 parties depending upon the type of partnership between the affiliate and the company which owns the product. These parties are:
Affiliate (Publisher): the party which dedicates its time and resources to promote a third party product to its target audience in return for commissions on every successful sale referred by it. Affiliate consists of bloggers, vloggers, social media influencers , etc.
Merchant (Advertiser): the actual seller of the product. It partners with the affiliates to increase the sales of his products. A merchant can be an individual selling a small course to a big company like Amazon selling millions of products.
Network: Most of the times, there's a middleman which connects the merchant and the affiliate and also takes care of the payments and the product delivery of the merchant. In such cases, the affiliate is in the direct contact with the network and not the merchant.
Customer: The customer is the actual person who ends up buying the product after being referred by the affiliate. He might or might not know about the partnership between the affiliate and the merchant.
How Affiliate Marketing Works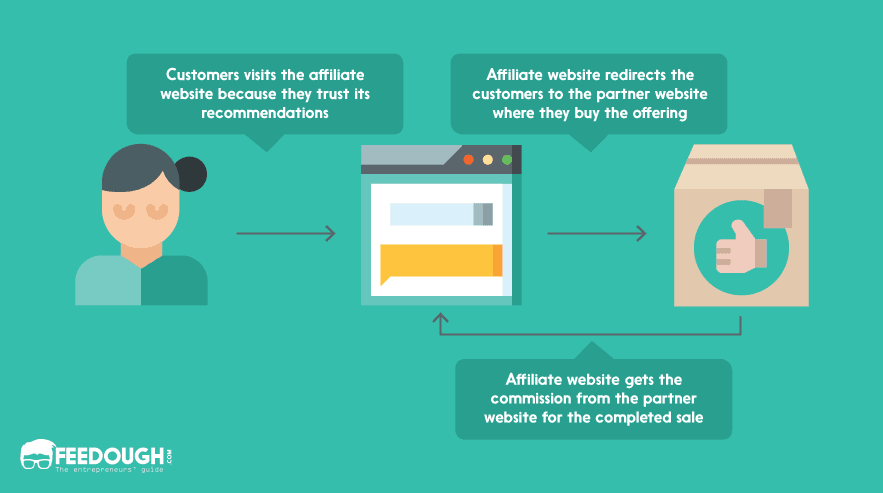 As we've already discussed, the affiliate business model works on the principle of commission. Merchants advertise and sell their products through partner (affiliate) websites and other mediums but don't usually pay anything for just the placements of the ads and links. They pay commissions for the actual sales or measurable success like leads collected.
The way affiliate marketing works is very easy to understand. It is a pay-for-performance model. Affiliates are provided with a unique link which includes their unique identity code. Every click, lead, and sale coming from this link is tracked by the merchant or the network and the affiliates are paid according to the contract (per visitor referred, per lead collected, or per sale).
This model is a win-win situation where the affiliates receive the benefit in a similar proportion to what they help merchants make.
Some merchants even pay a commission every time the referred customer renews his subscription or buys the product again. This is known as rebill.
How To Start An Affiliate Marketing Business
Starting an affiliate marketing business is as easy as starting a website and as hard as selling your own product.
It is a different venture altogether.
You need to gain the trust of your audience as a neutral brand and form strategies to make them buy the products you refer to them. Here's a detailed guide explaining the affiliate marketing process to help you get on the right course.
Choose Your Niche
The niche is the backbone of the affiliate business. While most people are inclined towards the tech or similar niches, affiliate marketing isn't limited to technology products and services.
Pick a niche that you're passionate about. Affiliate marketing is a game of patience. One can easily get bored of the niche he's not passionate about.
There is an affiliate opportunity for almost any niche you can think of.
Like home décor? Designer Living offers an affiliate program.
Interested in Makeup? There are 50+ companies offering you commission to sell their products.
Pick a niche which is profitable. There'll be no one to stop you if you find a profitable niche that you are passionate about. Pick a niche where either the demand of the products is high or the products are sold at a price where you'll get a good commission. You can check Amazon's bestseller page, ClickBank, Google Trends, Pinterest, Etsy, Aliexpress, Reddit, etc. to find what's working and what's not.
Choose a niche where there is room for another affiliate marketer. Niches like smartphones, laptops, etc. are so competitive that new affiliate marketers have a very less chance of succeeding.
Research Affiliate Programs
Once you select the niche your business will be based on, it's time to select the offering. The offering can be in the form of physical products like makeup kits, smartphone, headphones; digital products like ebook; or service like SAAS, course, etc.
Head over to ClickBank, Commission Junction, or Amazon Affiliates and look out for the affiliate marketing program and products that suits you best.
It's better to select an offering having niche demand and low affiliate competition. Select a product where you'll get enough return; where commission you'll get is enough (over $40) or where you expect high sales.
Build & Market A Channel
Once everything is ready. Start building your channel. It could be a website, a youtube channel, or a social media profile.
Affiliate marketing websites either save the effort and time or the money of their users. That is, you can either develop a brand identity of an influencer or a niche expert and post reviews, tutorials, rankings, suggestions, etc. or create a deal website where you stand out as a channel which lets the users save money.
Promote The Affiliate Product
We suggest not starting with the product promotion right from the start. Build an authority first. Post quality content and build trust among your visitors by interacting with them and answering their questions. It makes more sense to take off with your revenue earning strategies once the trust is built.
Keep on adding more products and better quality content on your channel to grow.
Best Affiliate Marketing Websites Examples
While there are innumerable affiliate marketing businesses out there, here are three notable examples of profitable affiliate marketing websites.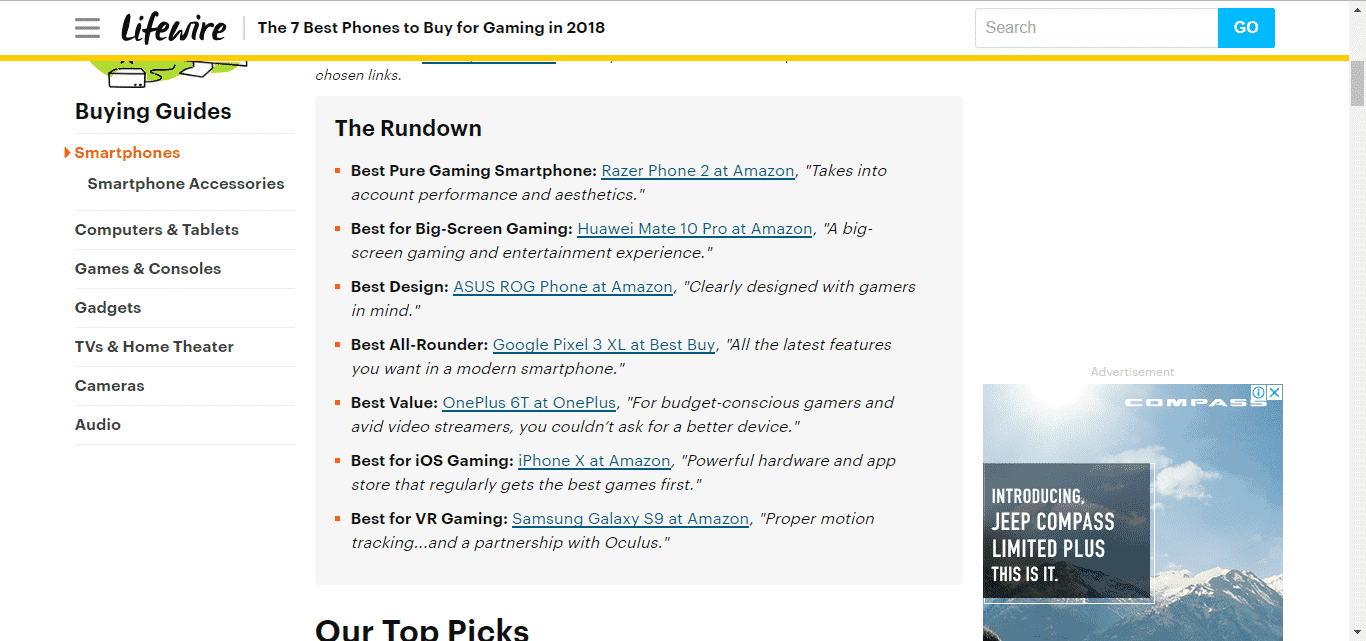 LifeWire is among the best tech affiliate marketing websites. The website posts tech related content like how-to guides, buying guides, fixing guides, etc. to build the authority and trust and capitalizes on the same to sell affiliate products like best gaming phones, Bluetooth keyboards, etc.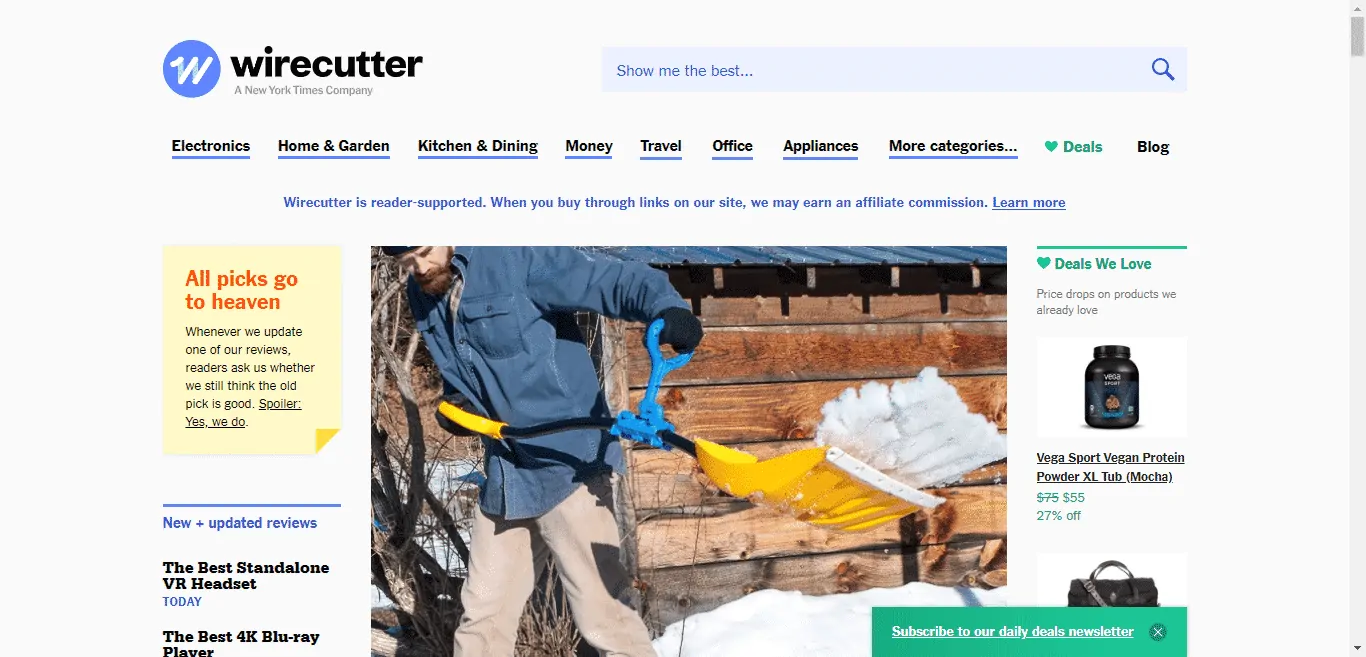 WireCutter is a multi-niche affiliate marketing website which has built its authority by posting product reviews and suggestions. The team consists of niche-experts who try the products before posting anything about them. This guarantee has increased the trust among the buyers who tend to choose the products referred by WireCutter than any other website.
ShoutMeLoud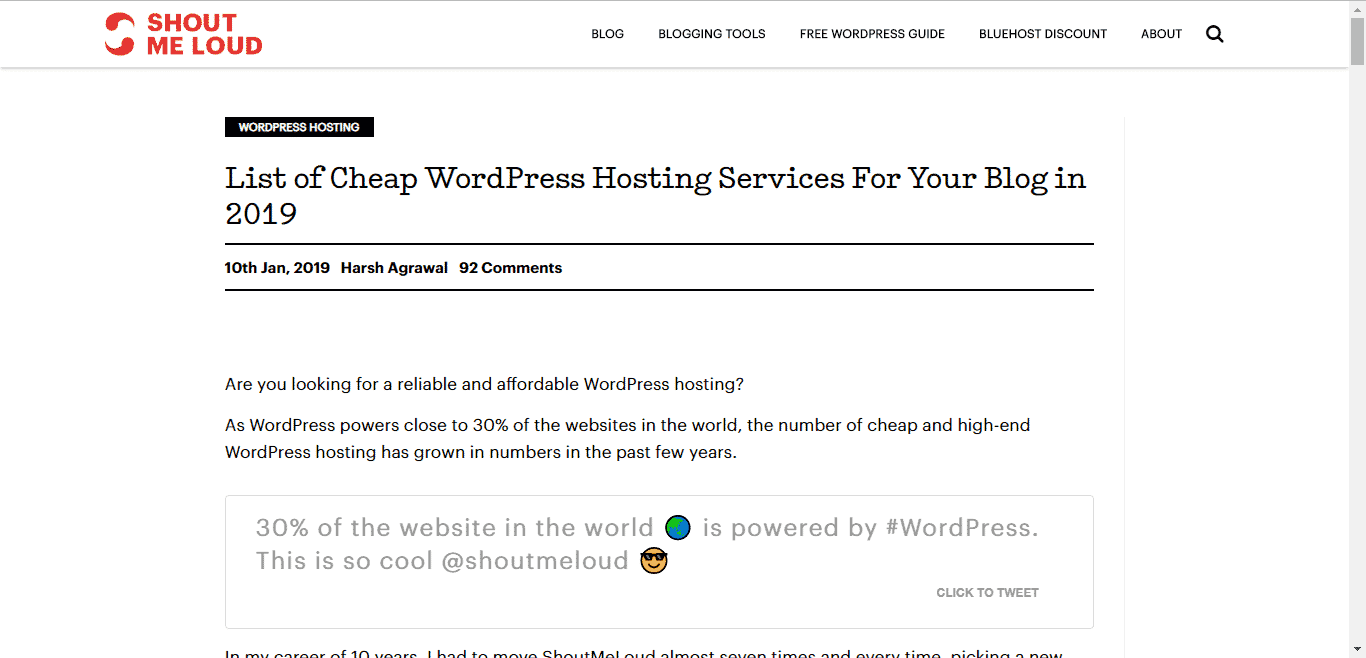 Harsh Agrawal is a blogging guru followed by thousands of bloggers. He capitalizes on this trust to suggest blogging tools (affiliate products) to his followers and other website visitors.
Go On, Tell Us What You Think!
Did we miss something? Come on! Tell us what you think about our article on affiliate marketing business model in the comments section.
A startup consultant, digital marketer, traveller, and philomath. Aashish has worked with over 20 startups and successfully helped them ideate, raise money, and succeed. When not working, he can be found hiking, camping, and stargazing.
Related Posts: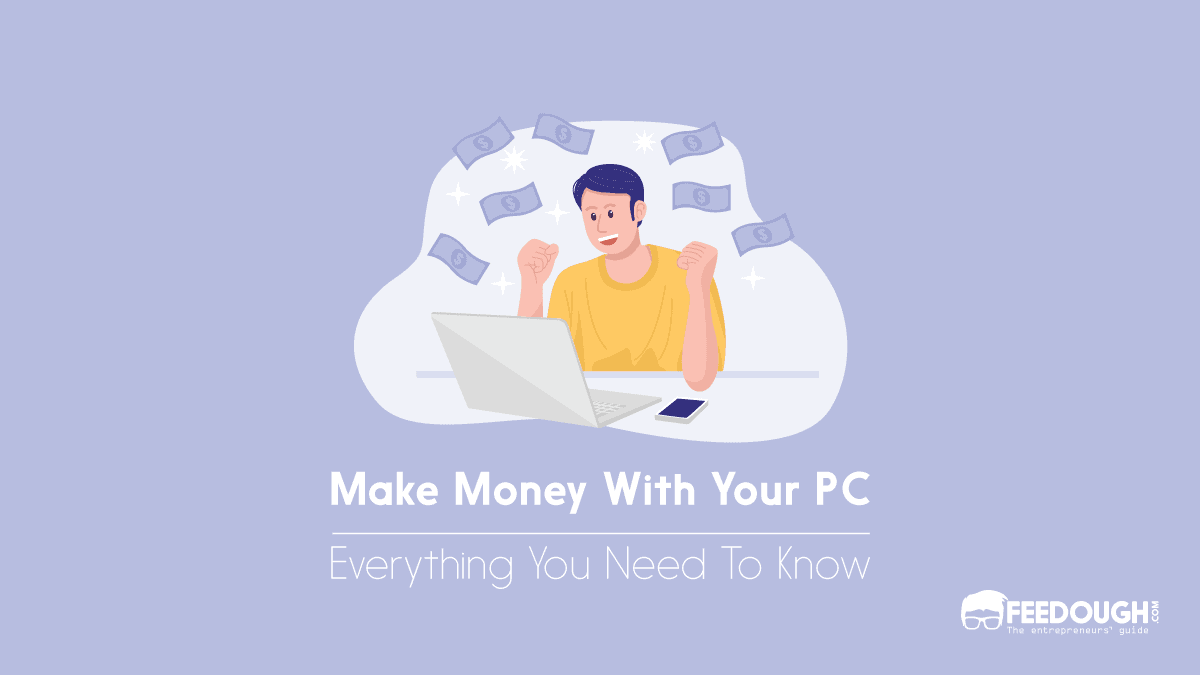 Search Search Please fill out this field.
What Is Affiliate Marketing?
Special Considerations
Advantages and Disadvantages
Affiliate Marketing FAQs
Marketing Essentials
Affiliate Marketer: Definition, Examples, and How to Get Started
Investopedia / Zoe Hansen
Affiliate marketing is an advertising model in which a company compensates third-party publishers to generate traffic or leads to the company's products and services. The third-party publishers are affiliates, and the commission fee incentivizes them to find ways to promote the company.
Key Takeaways
Affiliate marketing is a marketing scheme in which a company compensates partners for business created from the affiliate's marketing tactics.
Digital marketing, analytics, and cookies have made affiliate marketing a billion-dollar industry.
Firms typically pay affiliates per sale and less frequently by clicks or impressions.
The three main types of affiliate marketing are unattached affiliate marketing, involved affiliate marketing, and related affiliate marketing.
Understanding Affiliate Marketing
The internet has increased the prominence of affiliate marketing. Amazon ( AMZN ) popularized the practice by creating an affiliate marketing program whereby websites and bloggers put links to the Amazon page for a reviewed or discussed product to receive advertising fees when a purchase is made. In this sense, affiliate marketing is essentially a pay-for-performance marketing program where the act of selling is outsourced across a vast network.
Affiliate marketing predates the Internet, but in the world of digital marketing , analytics, and cookies made it a billion-dollar industry. A company running an affiliate marketing program can track the links that bring in leads and, through internal analytics, see how many convert to sales.
An e-commerce merchant wanting to reach a wider base of internet users and shoppers may hire an affiliate. An affiliate could be the owner of multiple websites or email marketing lists; the more websites or email lists that an affiliate has, the wider its network. The hired affiliate then communicates and promotes the products offered on the e-commerce platform to their network. The affiliate does this by running banner ads , text ads, posting links on its websites, or sending emails to clientele. Firms use advertisements in the form of articles, videos, and images to draw an audience's attention to a service or product.
Visitors who click the ads or links are redirected to the e-commerce site. If they purchase the product or service, the e-commerce merchant credits the affiliate's account with the agreed-upon commission , which could be 5% to 10% of the sales price.
According to Business Insider, 15% of e-commerce revenue can be attributed to affiliate marketing.
The goal of this model is to increase sales and create a win-win solution for both merchant and affiliate. The system is unique and profitable and becoming increasingly popular.
The internet and improving technologies are making the model easier to implement. Companies have improved how they track and pay commissions on qualified leads. Being better able to track leads and sales contributes to how they can improve or better position their products.
Those interested in pursuing affiliate marketing will benefit from understanding what's involved, as well as its advantages and disadvantages. Companies seeking affiliates will benefit from properly vetting and qualifying their partners. Overall, it is a low-cost, effective way of advertising products and services, increasing brand awareness, and expanding a consumer base.
Types of Affiliate Marketing
There are three main types of affiliate marketing: unattached affiliate marketing, related affiliate marketing, and involved affiliate marketing.
Unattached Affiliate Marketing: This is an advertising model in which the affiliate has no connection to the product or service they are promoting. They have no known related skills or expertise and do not serve as an authority on or make claims about its use. This is the most uninvolved form of affiliate marketing. The lack of attachment to the potential customer and product absolves the affiliate from the duty to recommend or advise.
Related Affiliate Marketing: As the name suggests, related affiliate marketing involves the promotion of products or services by an affiliate with some type of relationship to the offering. Generally, the connection is between the affiliate's niche and the product or service. The affiliate has enough influence and expertise to generate traffic, and their level of authority makes them a trusted source. The affiliate, however, makes no claims about the use of the product or service.
Involved Affiliate Marketing: This type of marketing establishes a deeper connection between the affiliate and the product or service they're promoting. They have used or currently use the product and are confident that their positive experiences can be shared by others. Their experiences are the advertisements, and they serve as trusted sources of information. On the other hand, because they're providing recommendations, their reputation may be compromised by any problems arising from the offering.
Advantages and Disadvantages of Affiliate Marketing
Affiliate marketing can yield great rewards for the advertising company and the affiliate marketer. The company benefits from low-cost advertising and the creative marketing efforts of its affiliates, and the affiliate benefits by earning additional income and incentives . The return on investment for affiliate marketing is high as the company only pays on traffic converted to sales. The cost of advertising, if any, is borne by the affiliate.
The advertising company sets the terms of an affiliate marketing program. Early on, companies largely paid the cost per click (traffic) or cost per mile (impressions) on banner advertisements. As technology evolved, the focus turned to commissions on actual sales or qualified leads. The early affiliate marketing programs were vulnerable to fraud because clicks could be generated by software, as could impressions.
Now, most affiliate programs have strict terms and conditions on how to generate leads. There are also certain banned methods, such as installing adware or spyware that redirect all search queries for a product to an affiliate's page. Some affiliate marketing programs go as far as to lay out how a product or service is to be discussed in the content before an affiliate link can be validated.
So an effective affiliate marketing program requires some forethought. The terms and conditions must be clearly spelled out, especially if the contract agreement pays for traffic rather than sales. The potential for fraud in affiliate marketing is possible.
Unscrupulous affiliates can squat on domain names with misspellings and get a commission for the redirect. They can populate online registration forms with fake or stolen information, and they can purchase AdWords on search terms the company already ranks high on, and so on. Even if the terms and conditions are clear, an affiliate marketing program requires that someone monitor affiliates and enforce rules.
In exchange, however, a company can access motivated, creative people, to help sell their products or services to the world.
Access to a broader market
Better accounting of qualified leads
Low-cost advertising
Subject to fraud
Less creative control
Vulnerable to theft
Examples of Affiliate Marketing
Amazon affiliate marketing.
Amazon's affiliate marketing program, Amazon Associates, is one of the world's largest affiliate marketing programs. Creators, publishers, and bloggers sign up to have Amazon products and services shared on their websites or apps, and in return, receive compensation for the sales their sites generate.
Amazon sets strict criteria for the types of sites and apps that host its ads. For example, sites must not contain replicated content from another site or creator and be available to the public. Websites must be active with fresh content and suitable according to Amazon's standards. For example, they must not contain obscene or offensive content, promote violence or illegal acts, or contain any content deemed harmful to others.
Approval is contingent on a thorough review by Amazon staff and meeting a qualified sales quota (three within 180 days of the application). If an application is rejected, it will not be eligible for reconsideration. Once approved, commissions are earned as site visitors purchase products or services from Amazon.
Amazon Associates can earn up to 20% in commissions for qualified sales. Rates are fixed and based on product and program categories. As a bonus, Amazon offers special commissions on certain events.
Etsy Affiliate Marketing
Etsy ( ETSY ) — a global, online marketplace for vintage goods and other unique items—promotes its products through various channels, including affiliate marketing partners. To apply, applicants must submit an online application through its affiliate program portal. To qualify as an Etsy affiliate marketing partner, eligible candidates must be at least 18, have an active, unique website, have a brand identity, and meet other criteria.
If approved, Etsy pays a commission to the affiliate for sales they procure—sales resulting from their site's promotion of the product. Commission rates vary and are paid on the order price. Etsy sellers can be affiliates, but they cannot earn commissions on their products without special permission. Etsy declares that it has the right to terminate an agreement at any time for any reason and that it can withhold compensation for any legitimate reason.
eBay Affiliate Marketing
eBay's Partner Network is eBay's affiliate marketing program that pays partners for sharing their personal listings outside of eBay Inc. ( EBAY ). The affiliate earns a commission and may earn credit towards their final merchant fees. eBay partners can also earn commissions on other sellers' items.
Commissions are earned when a buyer bids on or immediately purchases an item within 24 hours of clicking the eBay purchase link on the affiliate's site. For submitted bids, the commission is paid if the buyer wins the auction within 10 days of the bid.
Commission rates depend on the category of items sold and range from 1%-4%. No more than $550 will be paid on any one qualifying sale. Gift cards, items sold by charities, and special promotions are generally excluded as qualifying sales because of their low revenue streams.
Buzzfeed is a New York-based digital media company known for viral news and entertainment stories, quizzes, and product reviews. Its Buzzfeed Shopping segment features and reviews different partners' products and services. Visitors can read Buzzfeed's product reviews and select affiliate links to purchase. Buzzfeed earns a commission from each sale generated from its website.
How Do Affiliate Marketers Get Paid?
Affiliate marketers get paid a commission for referring customers to companies where they make purchases. These commissions can range from less than 1% to 20% or more, depending on the product and level of referral volume. For online campaigns, a customized link or referral code is used to track sales. In this sense, it is a source or passive income since the affiliate can continue to earn money once they have set up their campaign.
How Much Money Can You Make As an Affiliate Marketer?
Incomes for affiliate marketers vary, with some making a few hundred dollars and some making six figures. It depends on what is being marketed, how much influence the marketer has, the affiliate's reach, and how much time is invested in marketing products. Often, those spending more time marketing the company's products will earn more money.
Can Beginners Do Affiliate Marketing?
Becoming successful through affiliate marketing takes time, skill, and experience. However, it may suit beginners a bit better than alternative platforms since you do not have to invest in physical merchandise or inventory at the start.
Can You Start Affiliate Marketing With No Money?
Yes, there are several free platforms and affiliate networks available for little or no money. Instead, you will need to big a large online following through efforts such as blogging, social media posting, and so on.
How Do I Become an Affiliate Marketer?
To become an affiliate marketer, consider what platform you will use to promote products and/or services. Blogs are an effective channel for advertising and promoting as it allows the blogger, serving as an expert, to express an opinion about the offering.
After identifying a platform, find a specific category that you are comfortable with or interested in. A focused segment can better help you attract a dedicated consumer base. Research affiliate programs and choose one or more based on your needs, whether it be earning high commissions or generating more traffic. Lastly, develop solid and interesting content around the offerings and work to increase traffic to your site.
Business Insider. " The Affiliate Marketing Report: How Mainstream Publishers Are Turning Performance-Based Marketing Into a 'Fine Art' ."
Amazon Associates. " Amazon Associates - Amazon's Affiliate Marketing Program ."
Etsy. " Affiliates Policy ."
eBay. " The eBay Partner Network ."
Business Development: Definition, Strategies, Steps & Skills 1 of 46
Business Ethics: Definition, Principles, Why They're Important 2 of 46
Business Plan: What It Is, What's Included, and How to Write One 3 of 46
Organizational Structure for Companies With Examples and Benefits 4 of 46
Which Type of Organization Is Best For Your Business? 5 of 46
What Are the Major Types of Businesses in the Private Sector? 6 of 46
Corporate Culture Definition, Characteristics, and Importance 7 of 46
What Is an S Corp? Definition, Taxes, and How to File 8 of 46
LLC vs. Incorporation: Which Should I Choose? 9 of 46
Private Company: What It Is, Types, and Pros and Cons 10 of 46
Sole Proprietorship: What It Is, Pros & Cons, and Differences From an LLC 11 of 46
Bootstrapping Definition, Strategies, and Pros/Cons 12 of 46
Crowdfunding: What It Is, How It Works, and Popular Websites 13 of 46
Seed Capital: What It Is, How It Works, Example 14 of 46
Venture Capital: What Is VC and How Does It Work? 15 of 46
Startup Capital Definition, Types, and Risks 16 of 46
Capital Funding: Definition, How It Works, and 2 Primary Methods 17 of 46
Series Funding: A, B, and C 18 of 46
Small Business Administration (SBA): Definition and What It Does 19 of 46
Upper Management: What it is, How it Works 20 of 46
What is the C Suite?: Meaning and Positions Defined 21 of 46
Chief Executive Officer (CEO): What They Do vs. Other Chief Roles 22 of 46
Operations Management: Understanding and Using It 23 of 46
Human Resource Planning (HRP) Meaning, Process, and Examples 24 of 46
Brand: Types of Brands and How to Create a Successful Brand Identity 25 of 46
What Is Brand Personality? How It Works and Examples 26 of 46
What Is Brand Management? Requirements, How It Works, and Example 27 of 46
What Is Brand Awareness? Definition, How It Works, and Strategies 28 of 46
Brand Loyalty: What It Is, and How to Build It 29 of 46
Brand Extension: Definition, How It Works, Example, and Criticism 30 of 46
What Is Social Networking? 31 of 46
Affiliate Marketer: Definition, Examples, and How to Get Started 32 of 46
What Is Commercialization, Plus the Product Roll-Out Process 33 of 46
Digital Marketing Overview: Types, Challenges & Required Skills 34 of 46
Direct Marketing: What It Is and How It Works 35 of 46
Marketing in Business: Strategies and Types Explained 36 of 46
What Are Marketing Campaigns? Definition, Types, and Examples 37 of 46
How to Do Market Research, Types, and Example 38 of 46
Micromarketing Explained: Definition, Uses, and Examples 39 of 46
Network Marketing Meaning and How It Works 40 of 46
Product Differentiation: What It Is, How Businesses Do It, and the 3 Main Types 41 of 46
Target Market: Definition, Purpose, Examples, Market Segments 42 of 46
Outside Sales: What They are, How They Work 43 of 46
What Is a Sales Lead? How It Works and Factors Affecting Quality 44 of 46
Indirect Sales: What it is, How it Works 45 of 46
What Is Inside Sales? Definition, How It Works, and Advantages 46 of 46
Terms of Service
Editorial Policy
Privacy Policy
Your Privacy Choices
By clicking "Accept All Cookies", you agree to the storing of cookies on your device to enhance site navigation, analyze site usage, and assist in our marketing efforts.
Deploy your app quickly and scale as you grow with our Hobby Tier
The Many Ways to Run a Successful Affiliate Marketing Business
If you're reading this article, then odds are you want to be good at affiliate marketing or at the very least, you're interested in what affiliate marketing is all about and how to use it.
But here's the thing… if you want to run a successful affiliate business, you need to understand what it's about, the different business models, the ones successful at it, and what you can do to be good at it.
So, it's a good thing that you stumbled on my article because I'm going to share with you all the juicy secrets about affiliate marketing: what's it about, who the players are, the different types, etc.
And of course, I'll make sure to share some of the tips and strategies for making your affiliate marketing business a success . So, without further ado, let's get started!
Breaking Down and Understanding Affiliate Marketing
What is affiliate marketing business?
In a nutshell, it's where you (the affiliate marketer ) promote a product or service that can be tracked via links, codes, phone numbers, etc., that's unique to you. You then earn a portion of the revenue when a sale happens through your unique link.
But that's just a surface level look of the model. If you truly want to understand how it works, we need to break it down further.
So, let's take a look at 4 main components that make up the affiliate business model: the merchant, the network, the publisher, and the consumers.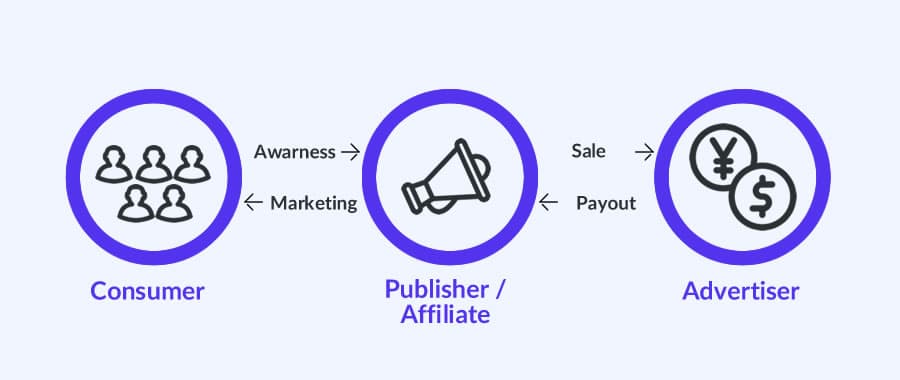 What Is a Merchant?
Otherwise known as the advertisers, vendors, creators, retailers and so forth, they are the ones who are creating the product/service.
They can be big companies, such as Kinsta, or solo entrepreneurs as well. Basically, if they have a product to sell, then they can be a merchant .
What Is a Publisher?
Typically known as the affiliates, the publishers are the ones that promote, attracts, and convince potential customers on the value of the merchant's products or services and ultimately land a sale.
A big misconception is that publishers are often individuals or bloggers, but that's not always the case. Even big companies can be a publisher or an affiliate.
What Is a Consumer?
An important piece of the affiliate marketing puzzle, the consumer or customer is the reason why everything works. Without them, there would be no commissions, no revenue to share, no reason to do this at all.
While they are an important part of the affiliate marketing system, a publisher can decide to share that information or not to their customers. Nowadays, more and more publishers/affiliates are letting consumers know that their marketing is financially incentivized in order to be more transparent. Not to mention the fact that a lot of times you're required to provide an FTC disclosure .
What Is a Network?
A network is often the platform that acts as an intermediary between an affiliate and the merchant. It's part of the affiliate marketing equation that tends to get left out, since most affiliates deal with the products/services directly, but is still an important information to know.
Generally, an affiliate network is often used by merchants to manage their affiliate program and also acts as a database for their products. Publishers can then choose the product that they want to promote, depending on their market.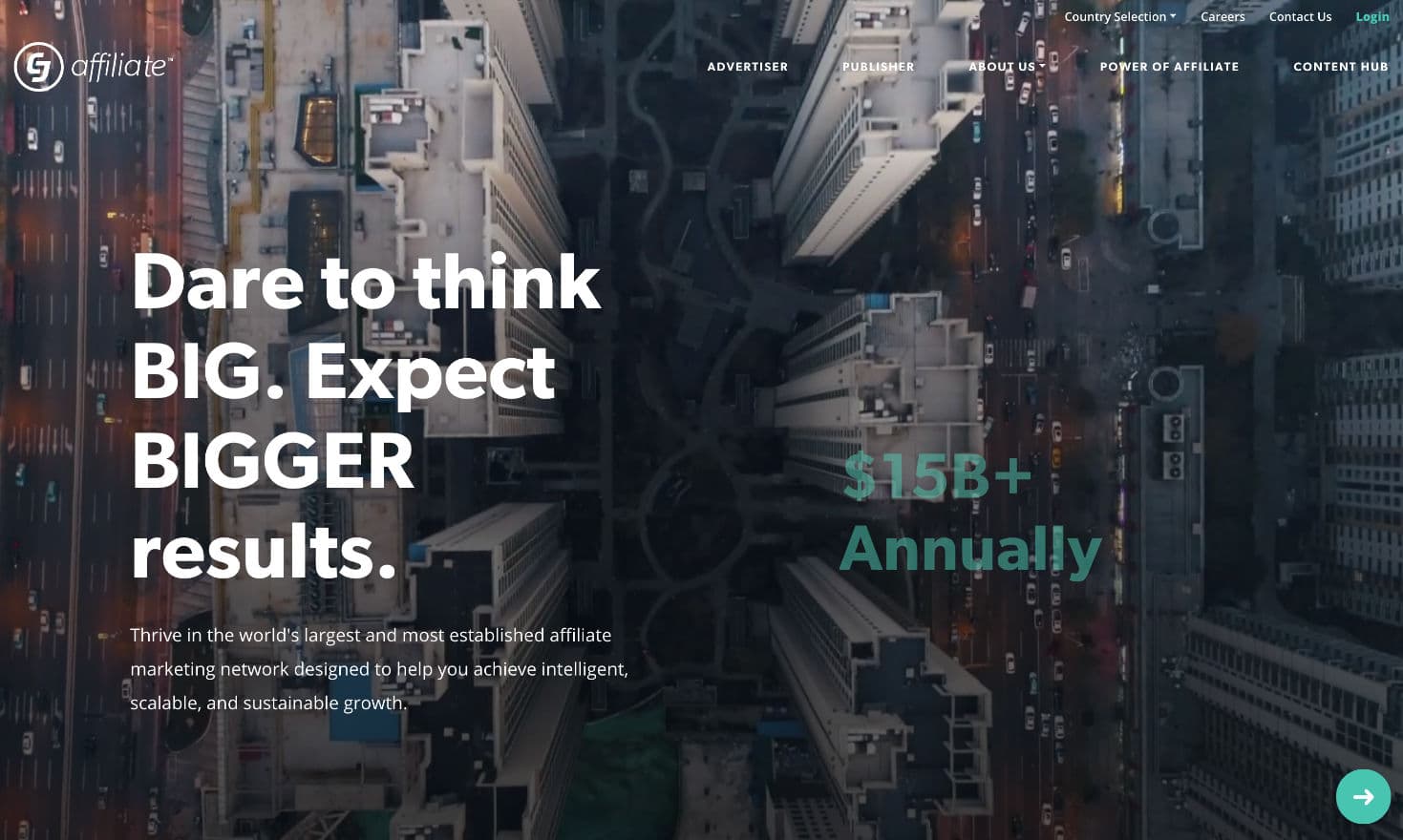 A great example of an affiliate network is Commission Junction, ShareASale, ClickBank, or Amazon. With the Amazon Associates affiliate program, you can choose which item you want to promote on their platform and earn a small commission through your unique link. Check out how to earn an extra $1,000 a month with Amazon affiliate marketing .
Some companies have even created their own networks. Kinsta is a great example, as they are both a merchant, but have also  rolled their own affiliate system .
The Different Models of Affiliate Marketing
While the affiliate marketing business will always be comprised of these four parts, how you go about doing it can be done in various models.
Maybe you start a website and put up affiliate links all over it. Maybe you run a weekly podcast to talk about and sell the products or services.
Heck, you can write an eBook or promote and "soft-sell" your affiliate products on social media platforms. There are a ton of ways that you can run your affiliate marketing business.
But, out of all those different models, here are the few that I believe to be effective and works extremely, along with their benefits and challenges.
1. Influencer Model Affiliate Marketing
The Who: Bloggers, YouTubers, podcasters, social media influencers.
Out of all the different types of affiliate marketing, the influencer is a fairly new model that's quickly becoming a popular approach as more and more consumers preferring recommendations by their peers instead of the traditional advertisements.
How the influencer model works is that an influencer will use a product (often times sent by the merchant), promote the product if they like it, and then make money when their followers make a purchase through their affiliate links.
You'll often see bloggers, YouTubers, podcasters, and social media influencers using this type of approach for their affiliate marketing business.
And it's not hard to spot these influencers doing it. Big names such as YouTuber PewDiePie and Twitch streamer Ninja are upfront about their affiliate programs and even smaller content creators/influencers have used them to great effect.
The affiliate program is amazing for twitch streamers who are starting out. Current partners are still getting premium benefits. pic.twitter.com/Vn01SXtEmm — Ninja (@Ninja) April 21, 2017
The Benefits
Using the influencer model, at a certain point, your followers will grow by themselves. Once you reach a certain level where your content consistently builds up new followers, you're able to make a lot of money without needing to do much effort.
Merchants love influencers. I mean, they really love them. So much so, you'll find that a lot of influencers tend to get better commision rate because they are able to deliver a big batch of sales volume in a short period.
Plus, it's just good brand marketing when a high profile influencer recommends their product.
The Challenges
When it comes to the challenges of using the influencer model, there's a few that are particularly unique to them.
For starters, as an influencer, you need to consistently cater to your followers. What that means is, if you want to keep your followers and build them up, you'll need to be able to give the types of information/content that they want.
For example, if you're a beauty/fashion influencer, you'll have to keep up with the latest fashion trends if you want to be relatable and give the best fashion tips to your followers.
Being an influencer also puts you at risk of being labeled as a "sell-out" if you happen to promote bad products or services. And in the influencer world, there's no faster way to lose your followers than being labeled as a "sell-out".
2. Niche-Focused Model Affiliate Marketing
The Who: Bloggers, website owners, experts in niche markets, techies.
The niche-focused model is the one that a lot of affiliate marketers tend to use. And with good reason. It's the easiest one to get started with, as all you really need is to build a website or a blog that's centered around a particular niche market.
With niche-focused models, your content needs to be curated towards a specific group of users with you making money by providing/promoting a solution to them.
My site – Web Hosting Secret Revealed (WHSR) is an example of a niche-focused model as it focuses solely on the hosting market. A lot of the content that's created on WHSR is tailored towards solving and providing solutions for web hosting related services, which makes it a natural platform for hosting providers with affiliate programs.
Of course, I'm not the only one who's been successful in this type of model. Plenty of influencers are known to build their websites around niche market. Some of the biggest names that I am sure you have heard of include Pat Flynn ( Smart Passive Income ), Mark Wiens ( Migrationology ), Darren Rowse ( Problogger ), and more.
One of the biggest advantages with niche-focused affiliate marketing? It's absolutely easy to get started. All you really need is a website and knowing which niche market to tackle.
With website builders and a CMS such as WordPress makes it easy to create a website. You could have a site or a blog up-and-running within a day (or even less!).
Another benefit is that you don't need to be an expert to be in this field. As long as you've good a computer and decent research skills, you can easily build up a blog or a website for any particular niche market.
Bottom line, when it comes to the niche-focused model, there's a lower barrier of entry which makes it a great choice for those who wants to try out affiliate marketing.
On the flip side, since the barrier of entry is so low, you have to deal with the fact that it is an extremely competitive model. Since the niche-focused model can be quite profitable, it's already filled with professional affiliate marketers.
If you're just starting out, it might be hard to compete with those who've been in the industry longer than you, especially if you're still trying to establish a presence and an audience.
Another challenge is the fact that website traffic can be extremely volatile with this model. Traffic is essential for a website and if you don't have any traffic, then you don't get any sales.
With search engines and social media networks constantly changing their algorithms, there's a possibility that you could lose all of your of income and traffic overnight.
Imagine losing all of your audience just because Google decides to change their algorithms, again . 😨
3. Location-Focused Model Affiliate Marketing
Location-focused affiliate marketing is a newer model that's currently making waves in the industry. In essence, it's similar to the niche-focused model, in that you focus on a specific group of users in a particular niche.
What makes them different is that, rather than just focusing on a particular group of users, you also focus on a specific location as well.
This often includes using the local language with communities that don't often speak or read the common/English language.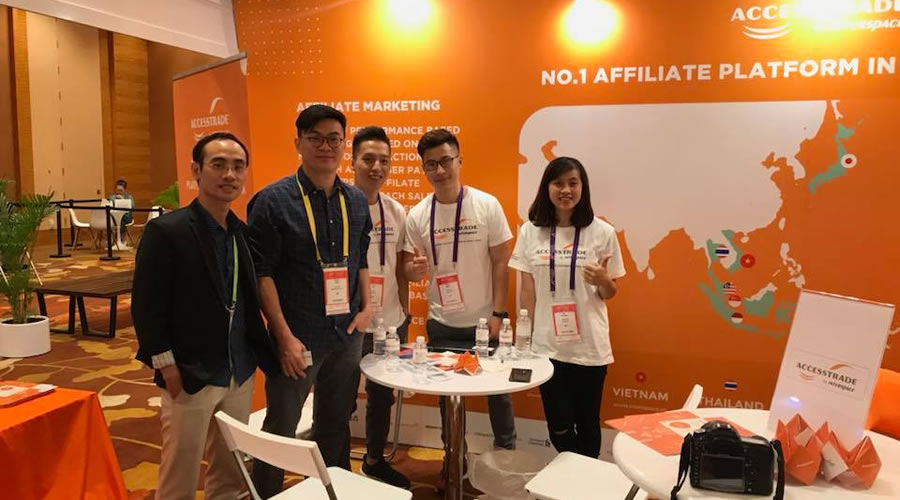 A great example of this is Access Trade in Vietnam, whose CEO I've spoken to during this year's Affiliate Summit APAC in Singapore. He notes that affiliates in Vietnam are currently making huge profits by selling products and services that are catered towards the Vietnamese.
The reason why it's so profitable is due to smaller/lesser competition (since most sites are written in English) and using the native language makes it easier for them to build a rapport with the local audiences. Check out how to launch a multilingual WordPress site .
Just like the niche-focused model, a location-focused affiliate marketing business is quite easy to get started with.
All you really need to do is just create a website (which is super easy to do with website builders or using WordPress) and just focus on creating content that's curated towards the local language/community.
Another benefit that the location-focused model has over the others is lesser competition. Being more localized and specific, your website won't have any direct competition since most sites tend to focus on a global audience.
Given the very targeted nature of this model, you'll have a very limited market size to work with. By focusing on a specific language or community, you're only able to market your website and products to one fixed group of people.
And, just like niche-focused models, you have to deal with volatility in website traffic. Again, you could potentially lose significant income and traffic overnight if search engines and social media algorithms change.
4. Mega-Mall Model Affiliate Marketing
The Who: Startups, well-funded affiliates, media companies, etc.
As affiliate marketing continues to grow, you'll notice a trend of affiliate marketing behemoths cropping up and disrupting the current business landscape and ecosystem.
These "Mega-Mall" model affiliate marketing is increasing in number due to:
Smaller affiliates evolving into a bigger business.
The rise of online shopping in developing countries.
Venture capitalist investing in startups due to the lucrative potential of affiliate marketing.
Given the nature of the mega-mall model, it's not easy for affiliate marketers to reach this kind of level when they are just starting out.
So, unless you have an angel investor or the backing of venture capitalists, being a mega-mall affiliate marketing business is probably not attainable in the short term.
The Big Players
While it's not easy to become a mega-mall model affiliate, that doesn't mean that there haven't been companies who are successful at it:
MoneySuperMarket
Probably one of the biggest affiliates in the world, MoneySuperMarket has seen numerous success since its launch in the early 2000s. Today, the company has a revenue of over £300 million and its founder, Simon Justin Nixon, is a certified billionaire.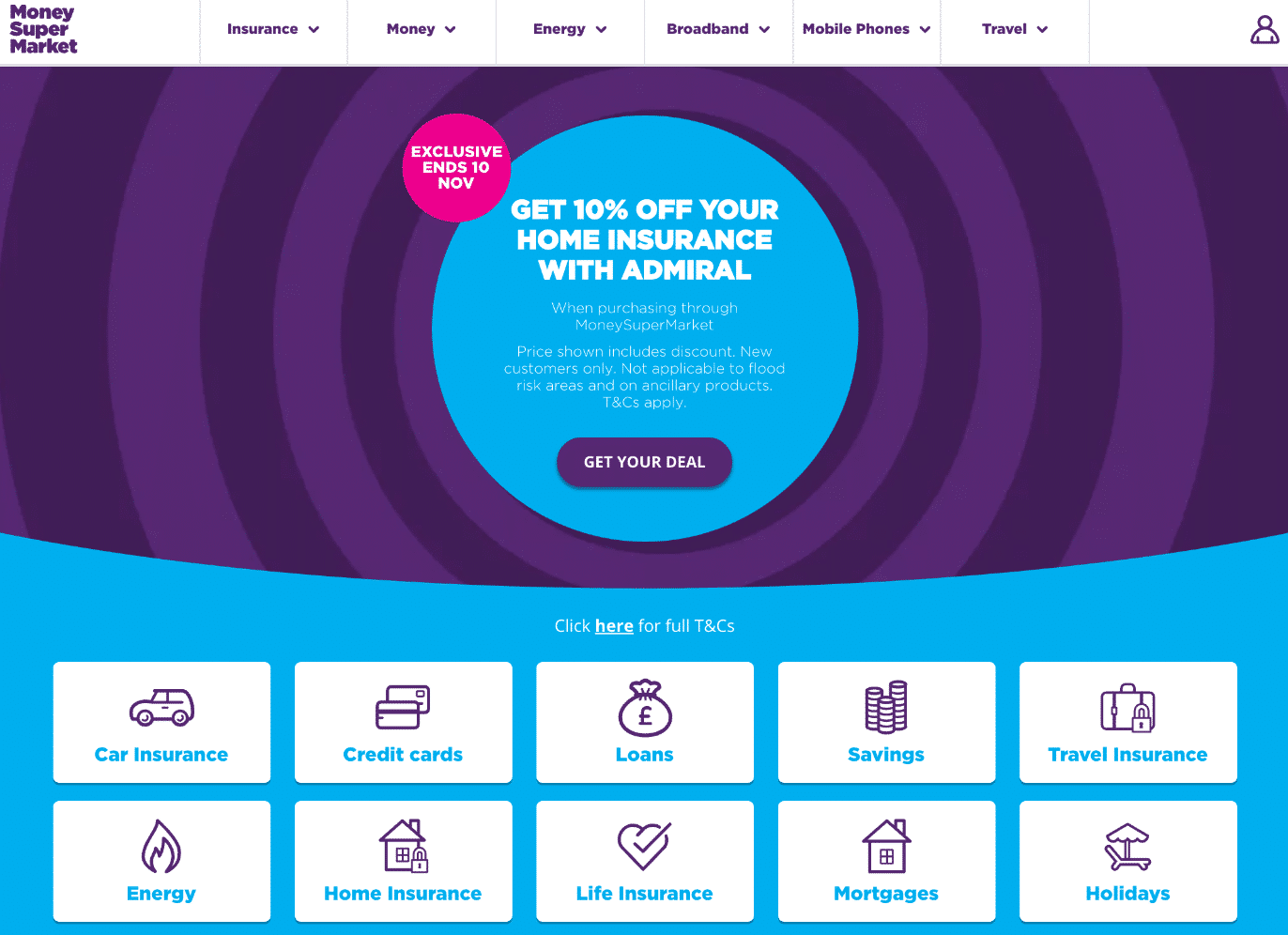 TripAdvisor
Most people don't realize that TripAdvisor is actually an affiliate and have established affiliate partnership with plenty of travel companies and hotels. This research shows that 77% of their revenue comes from click-based advertising (CPA affiliate) and that TripAdvisor influenced an estimated 10.3% (roughly $546 billion) of global travel spending.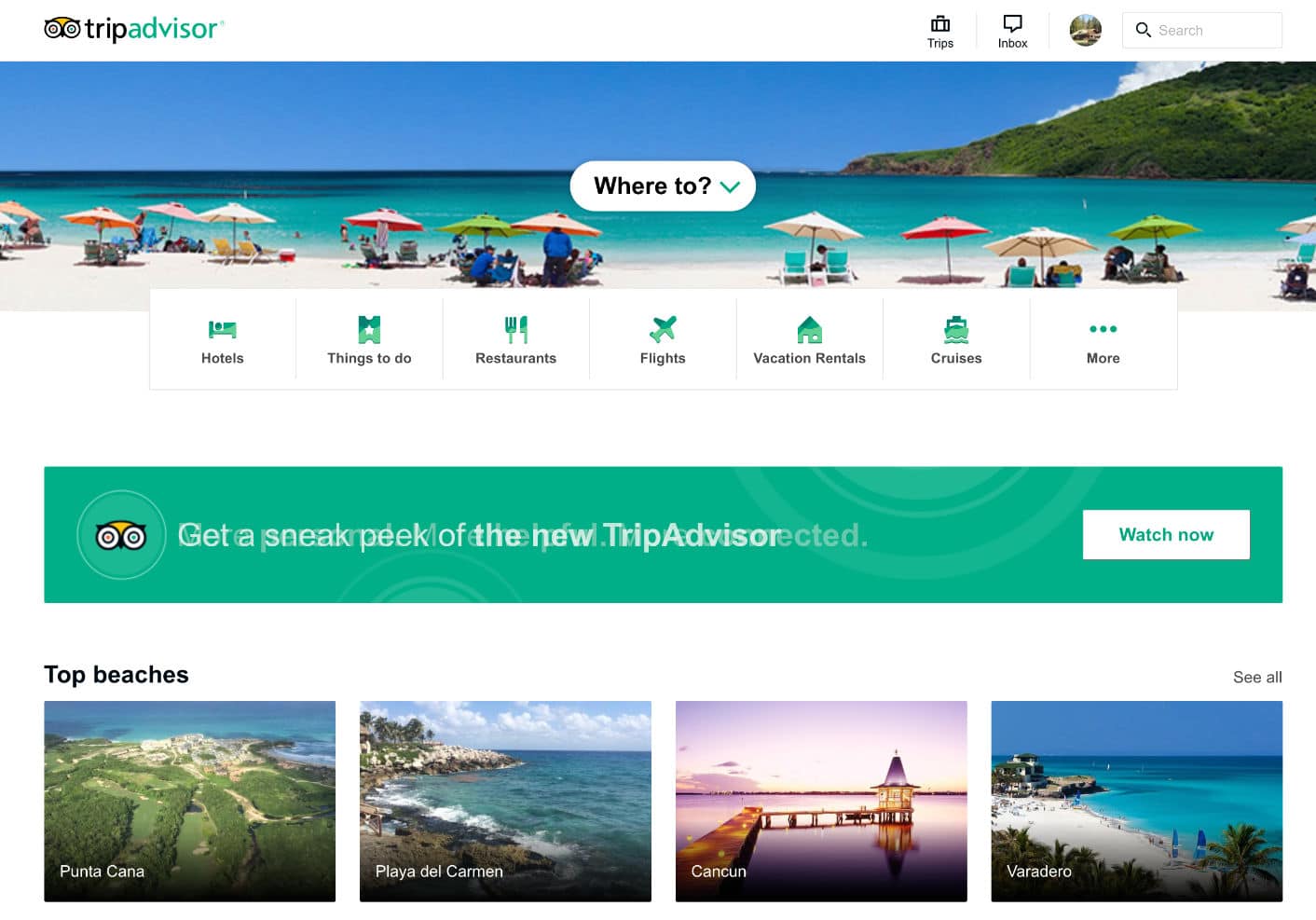 ShopBack is another up-and-coming affiliate startup that's making waves in Singapore and the rest of Asia. Despite only being around for 4 years (they were founded in 2014 ), they've managed to secure funding of up to $25 million back in November 2017 .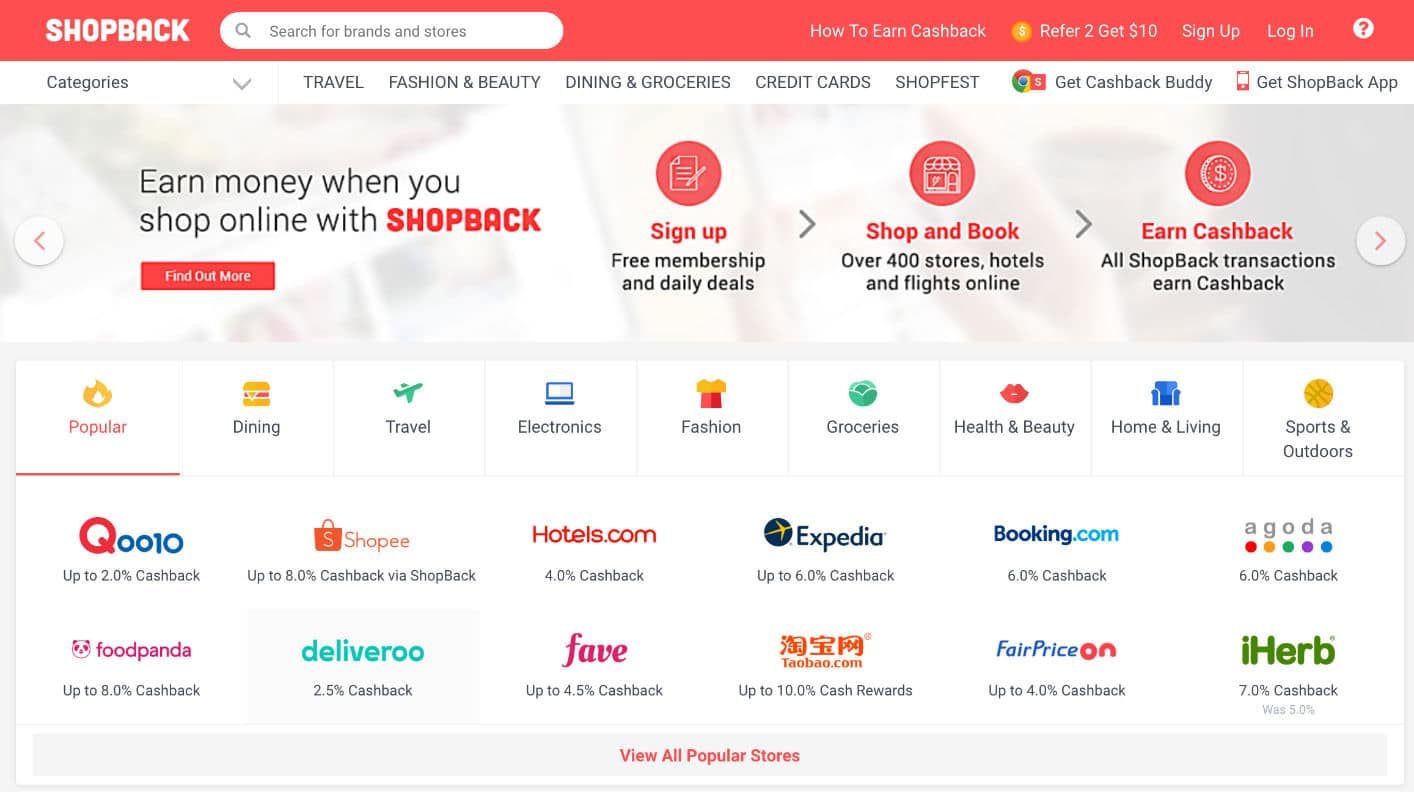 Finding the Right Affiliate Marketing Business Model
Now that you know what the different models are, you need to ask yourself a question:
Which model is right for you?
When you want to settle on an affiliate business model, there are a number of factors that you need to consider. Plus, you need to know what your goal/endgame is.
For example, if you're a beginner or just starting out, you might want to think about which market to focus on, the products you want to promote, how you go about promoting them.
An expert in a niche industry? Then maybe a niche-focused model would be better suited. Location-based might be a better choice if languages are your forte.
If you're a veteran affiliate, then the questions (and challenges) will be different.
What's the long-term game plan? How do you intend to fuel growth into your business? Should you scale up or expand to a new market ?
For some, the long-term goal might be to switch to a different playing field altogether. Such was the case for ProBlogger's Darren Rowse.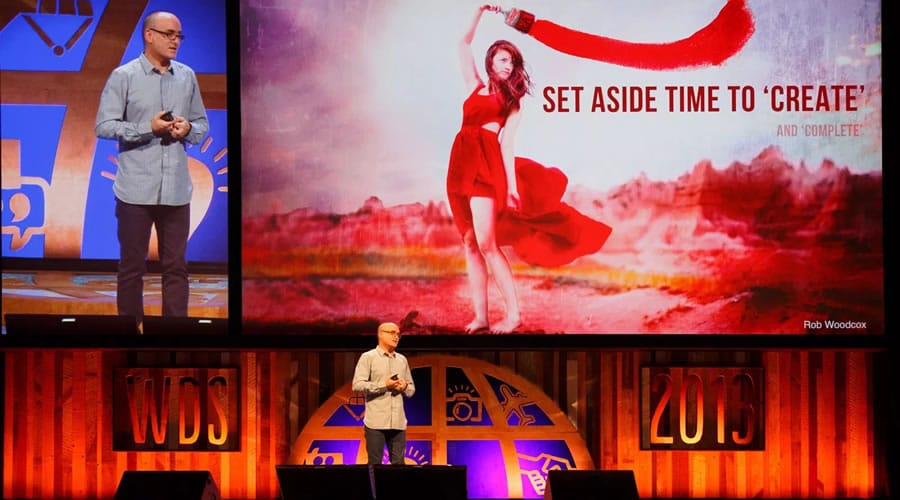 After gaining success with ProBlogger, Rowse transitioned into organizing big blogger events in Australia. Plus, I've known a number of affiliates who sold their websites to larger companies and exiting the business altogether after achieving their initial goals.
With affiliate marketing, what your goals are will determine the heights that you reach in it. That, and it also helps decide the strategies and tactics you need to take and the team you need to build.
Say you're going for the niche-focused model and want to create compelling content . If you're not a good writer, then you'll need to hire some. Building a website from scratch? Find yourself a website developer .
For influencers, you might need to build up a team of virtual assistants to help research on trends or handle fan interaction on other platforms such as social media.
Once you narrow down on your goals and the model, you'll find a clearer path towards affiliate marketing success.
Your Audience Is Your Lifeblood
One thing you need to remember, regardless of your affiliate business model, is that your traffic will always be the #1 thing that matters.
Because no traffic = no users = no revenue.
Yes, it's that simple. If you want to be successful in the affiliate marketing business, you need to be able to generate traffic.
I'm sure you're familiar with the different ways to gain traffic. But if you're not, here are the main four you need to focus on:
Social media strategy/campaign
Advertising
Word of mouth
While focusing on those four will get you traffic, as an affiliate, you need to think deeper than that. You also need to focus on your audience/users as well.
Here's the thing, if you want to be successful at affiliate marketing, you need to be more than just a cookie cutter website. (Suggested reading: How Much Is My Website Worth? ).
Longevity is the game here and you can only do that if you're delivering value to your audiences. Otherwise, what's the point of them coming to your website in the first place?
YouTube viewers keep coming back to a channel because they expect to get quality video content consistently. If the YouTuber stops posting videos or post low quality ones, odds are their viewership is going to dip.
By constantly developing and upgrading their website and mobile app, Shop Back is able to retain repeat traffic by enhancing the overall user experience and giving users their money back through cash back.
People still flock to TripAdvisor, despite all the controversy , because they are still the largest database for reviews on anything to do with traveling, hotels, restaurants, and such.
Figure what value your website can offer and that will be key in capturing your audience, win over big traffic, and ultimately, make your affiliate business a success.
Affiliate marketing is a thriving industry and will continue to grow bigger for years to come. Choosing the right affiliate business model, understanding the importance of your audience, and plain old hard work is what going to ensure your success as an affiliate .
If you're really serious about running your successful affiliate marketing business, just remember the following points:
Understand the different affiliate models and their benefits/challenges
Choose the one that fits your goals
Learn from other affiliates and how they do it
Your audience/traffic will always be the #1 priority
Sure, affiliate marketing might seem lucrative right now, but understand that in order to see results, you're going to have to put in the effort. Hopefully, with this article, you understand how the affiliate marketing business works, and how you can tackle the market head on!
Related Articles and Topics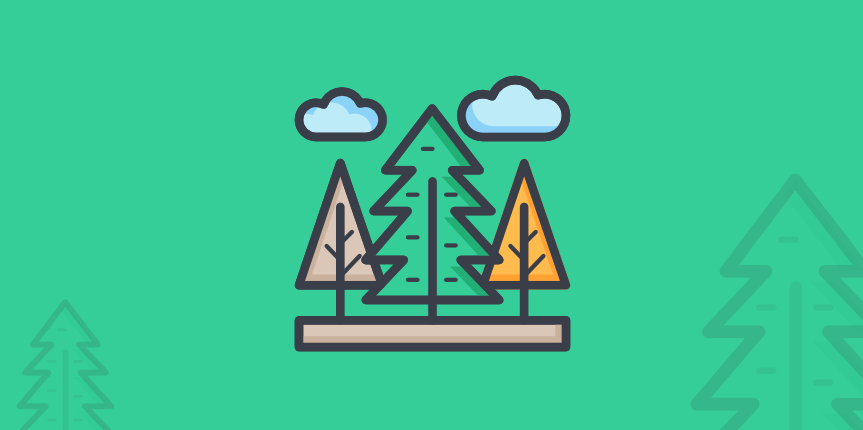 How to Create Evergreen Content That Lasts (17 Tips and Tricks)
Thank you for the opportunity to write at Kinsta. More than happy to extend this discussion in the comment section if you got a question or disagree with what's written.
That was an amazing article with lots of useful information. Affiliate marketing is definitely a thriving industry and it'll continue to be one.
Thanks for sharing Jerry.
Regards, Rahul D
Hello Jerry,
I read your post and I like it, but can you please tell me how can we increase the clicks on ads and affiliates links?
Thank Anil Patel
This is very effective for the new affiliate marketers got to know so much from this… very excellent work keeps growing… God bless you!!!
This article was the jolt I needed, it covered quite a bit of insight. I will use it as a point of reference and read over & over. I have spent close to 3 years building a audience in Vietnam and am ready to pull the trigger… Thanks
Glad that it helps. Looking back at my 15 years journey, understanding your options and choosing the right model is far more important than I first thought in the beginning.
Well written, Jerry :)
Thanks buddy
I was extremely satisfied to discover this site. I needed to thank for this extraordinary read I certainly appreciating every single piece of it and I have you bookmarked to look at new stuff you post.
Leave a Reply Cancel reply
By submitting this form: You agree to the processing of the submitted personal data in accordance with Kinsta's Privacy Policy , including the transfer of data to the United States.
You also agree to receive information from Kinsta related to our services, events, and promotions. You may unsubscribe at any time by following the instructions in the communications received.
Affiliate Marketing 101: What it is and How to Get Started
Create Your Own Store and Start Selling Today
Table of contents.
What if you could make money at any time, from anywhere — even while you sleep?
This is the concept behind affiliate marketing.
Affiliate marketing is the process by which an affiliate earns a commission for marketing another person's or company's products. The affiliate simply searches for a product they enjoy, then promotes that product and earns a piece of the profit from each sale they make. The sales are tracked via affiliate links from one website to another. 
Affiliate marketing is a great way to drive sales and generate significant online revenue. Extremely beneficial to both  brands  and affiliate marketers, the new push toward less traditional marketing tactics has certainly paid off. 
In fact, affiliate marketing spend in the United States increased from $5.4 billion in 2017 to $8.2 billion in 2022 — which means there's plenty of room for those looking to get a piece of the pie.
This step-by-step beginner's guide will walk you through how to launch your affiliating marketing business and what benefits you can expect.
How Does Affiliate Marketing Work?
Because affiliate marketing works by spreading the responsibilities of product marketing and creation across parties, it leverages the abilities of a variety of individuals for a more effective marketing strategy while providing contributors with a share of the profit. To make this work, three different parties must be involved:
Seller and product creators.
The affiliate or advertiser.
The consumer.
Let's delve into the complex relationship these three parties share to ensure affiliate marketing is a success:
The seller, whether a solo entrepreneur or large enterprise, is a vendor, merchant, product creator or retailer with a product to market. The product can be a physical object, like household goods, or a service, like makeup tutorials.
Also known as the brand, the seller does not need to be actively involved in the marketing, but they may also be the advertiser and profit from the revenue sharing associated with affiliate marketing.
For example, the seller could be an ecommerce merchant that started a dropshipping business and wants to reach a new audience by paying affiliate sites to promote their products. Or the seller could be a SaaS company that leverages affiliates to help sell their marketing software.
The affiliate or publisher.
Also known as a publisher, the affiliate can be either an individual or a company that markets the seller's product in an appealing way to potential consumers. In other words, the affiliate promotes the product to persuade consumers that it is valuable or beneficial to them and convince them to purchase the product. If the consumer does end up buying the product, the affiliate receives a portion of the revenue made.
Affiliates often have a very specific audience to whom they market, generally adhering to that audience's interests. This creates a defined niche or personal brand that helps the affiliate attract consumers who will be most likely to act on the promotion.
Of course, for the affiliate system to work, there needs to be sales — and the consumer or customer is the one who makes them happen. 
The affiliate will market the product/service to consumers through the necessary channel(s), whether it be social media, a blog or a YouTube video, and if the consumer deems the product as valuable or beneficial to them, then they can follow the affiliate link and checkout on the merchant's website. If the customer does purchase the item, then the affiliate receives a portion of the revenue made.
However, keep in mind that the customer must be aware that you, the affiliate, are receiving a commission off the product. 
According to the Federal Trade Commission, an affiliate marketer must clearly and conspicuously disclose their relationship to the retailer, thus allowing the consumer to decide how much weight to give your endorsement. 
A disclaimer such as "The products I'm going to use in this video were given to me by Company X" gives your viewers the information they need and allows them to make an informed decision about whether or not to buy the affiliate product.
Types of Affiliate Marketing
It's often unclear whether an affiliate marketer has actually used the product they're promoting or if they're simply in it for the money — sometimes it may not matter to the customer one way or the other. 
But other times, such as with diet services or skincare products, the customer may not trust an affiliate unless they know that he/she has tested and approved the product themselves.
In 2009, renowned affiliate marketer Pat Flynn categorized affiliate marketing into three types — unattached, related and involved — to help differentiate between affiliate marketers who are closely tied to a product versus those who are not. 
Here we'll break down each category to help you decide which route to take. 
Unattached. 
In the unattached business model, the affiliate marketer has no connection to the product or service they are promoting. They have no expertise or authority in the niche of the product, nor can they make claims about its use.
Typically, an unattached affiliate will run PPC (pay-per-click) marketing campaigns, using an affiliate link in hopes that shoppers will click it and make a purchase on their own.
While unattached affiliate marketing may be attractive due to its lack of commitment, it's generally for those who simply want to generate an income without investing in the product or customer relationship.
A happy medium between unattached and involved, related affiliate marketing is for those who don't necessarily use the product or service, but who are somehow related to the niche audience. These affiliates often have some sort of influence in the niche and an established following, and can therefore offer some authority.
For example, perhaps you're promoting a clothing brand you've never used before, but you have an audience through a fashion blog or YouTube channel. In this case, you would be considered a related affiliate marketer.
The advantage of this type of affiliate marketing is that the affiliate has the expertise to generate traffic, however they may risk recommending a bad product or service if they've never actually used it before, potentially costing them the trust of their audience.
As the name suggests, involved affiliate marketing describes those who are closely tied to the product or service they're promoting. The affiliate has tried the product themselves, trusts that it will provide a good experience and has the authority to make claims about its use.
Rather than relying on pays per click, involved affiliate marketers use their personal experiences with the product in their marketing efforts, and customers can trust them as reliable sources of information. 
Of course, this type of affiliate marketing requires more legwork and time to build credibility, but it will likely result in greater payoffs down the road.
How Do Affiliate Marketers Get Paid?
A quick and inexpensive method of making money without the hassle of actually selling a product, affiliate marketing has an undeniable draw for those looking to increase their income online. But how does an affiliate get paid after linking the seller to the consumer?
The answer can get complicated.
The consumer doesn't always need to buy the product for the affiliate to get a kickback. Depending on the program, the affiliate's contribution to the seller's sales will be measured differently.
The affiliate may get paid in various ways:
Pay per sale.
This is the standard affiliate marketing structure. In this program, the merchant pays the affiliate a percentage of the sale price of the product after the consumer purchases the product as a result of affiliate marketing strategies. In other words, the affiliate must actually get the investor to invest in the affiliate product before they are compensated.
Pay per lead.
A more complex system, pay per lead affiliate marketing programs compensates the affiliate based on the conversion of leads. The affiliate must persuade the consumer to visit the merchant's website and complete the desired action — whether it's filling out a contact form, signing up for a trial of a product, subscribing to a newsletter or downloading software or files.
Pay per click.
Affiliate marketing is largely about generating traffic to websites and trying to get customers to click and take action. So, the myth that affiliate marketing is all about SEO (search engine optimization) is no surprise.
However, while organic traffic is free, SEO simply can't sustain affiliate marketers in such a saturated market — which is why some affiliate marketers utilize PPC.
PPC (pay per click) programs focus on incentivizing the affiliate to redirect consumers from their marketing platform to the merchant's website. This means the affiliate must engage the consumer to the extent that they will move from the affiliate's site to the merchant's site. The affiliate is paid based on the increase in web traffic.
There are two common concepts in PPC:
CPA (cost-per-acquisition) : With this model, the affiliate gets paid each time the seller or retailer acquires a lead, which is when an affiliate link takes the customer to the merchant's online store and they take an action, such as subscribing to an email list or filling out a "Contact Us" form. 
EPC (earnings-per-click) : This is the measure for the average earnings per 100 clicks for all affiliates in a retailer's affiliate program.
Pay per install.
In this payout system, the affiliate gets paid each time they direct a user to the merchant's website and installs a product, generally a mobile app or software.
So, if a retailer budgets for a $0.10 bid for each install generated via an affiliate program, and the campaign results in 1,000 installs, then the retailer will pay ($0.10 x 1,000) = $100.
Why Be an Affiliate Marketer?
Passive income. .
While any "regular" job requires you to be at work to make money, affiliate marketing offers you the ability to make money while you sleep. By investing an initial amount of time into a campaign, you will see continuous returns on that time as consumers purchase the product over the following days and weeks. You receive money for your work long after you've finished it. Even when you're not in front of your computer, your marketing skills will be earning you a steady flow of income.
No customer support.
Individual sellers and companies offering products or services have to deal with their consumers and ensure they are satisfied with what they have purchased.
Thanks to the affiliate marketing structure, you'll never have to be concerned with customer support or customer satisfaction. The entire job of the affiliate marketer is to link the seller with the consumer. The seller deals with any consumer complaints after you receive your commission from the sale.
Work from home.
If you're someone who hates going to the office, affiliate marketing is the perfect solution. You'll be able to launch campaigns and receive revenue from the products that sellers create while working from the comfort of your own home. This is a job you can do without ever getting out of your pajamas.
Cost-effective. 
Most businesses require upfront startup fees as well as a cash flow to finance the products being sold. However, affiliate marketing can be done at a low cost, meaning you can get started quickly and without much hassle. There are no unexpected fees to worry about and no need to create a product. Beginning this line of work is relatively straightforward.
Convenient and flexible.
Since you're essentially becoming a freelancer, you get ultimate independence in setting your own goals, redirecting your path when you feel so inclined, choosing the products that interest you and even determining your own hours. This convenience means you can diversify your portfolio if you like or focus solely on simple and straightforward campaigns. You'll also be free from company restrictions and regulations as well as ill-performing teams.
Performance-based rewards.
With other jobs, you could work an 80-hour week and still earn the same salary. The good thing about affiliate marketing is that it is purely based on your performance. You'll get from it what you put into it. Honing your reviewing skills and writing engaging campaigns will translate to direct improvements in your revenue. You'll finally get paid for the outstanding work you do!
How to Increase Ecommerce Sales
Explore our collection of free resources designed to help you scale smarter and accelerate your online growth from $1 million to $100 million.
Common Types of Affiliate Marketing Channels
Most affiliates share common practices to ensure that their target audience is engaged and receptive to purchasing promoted products. But not all affiliates advertise the products in the same way. In fact, there are several different marketing channels they may leverage.
Influencers.
An influencer is a content creator who holds the power to impact the purchasing decisions of a large segment of the population. 
This person is in a great position to benefit from affiliate marketing. They already boast an impressive following, so it's easy for them to direct consumers to the seller's products through social media posts, blogs and other interactions with their followers. The influencers then receive a share of the profits they helped to create.
Influencer marketing campaigns are particularly popular on Instagram and TikTok , where brands form partnerships with influencers who are seen as experts or authorities in their specific niches. Depending on the deal, a campaign could consist of a series of product reviews with photos, account takeovers or live videos. 
While an influencer might have their own branding and aesthetic, it's important to add elements that tie up with your brand to ensure brand recall and recognition. This can be achieved by using apps like Instasize , where you can quickly edit and customize your campaign's creatives in a tap.
With the ability to rank organically in search engine queries, bloggers excel at increasing a seller's conversions through content marketing. The blogger samples the product or service and then writes a comprehensive review that promotes the brand in a compelling way, driving traffic back to the seller's site.
The blogger is awarded for his or her influence spreading the word about the value of the product, helping to improve the seller's sales.
Paid search-focused microsites.
Developing and monetizing microsites can also garner a serious amount of affiliate sales. These sites are advertised within a partner site or on the sponsored listings of a search engine. They are distinct and separate from the organization's main site. By offering more focused, relevant content to a specific audience, microsites lead to increased conversions due to their simple and straightforward call to action.
Email lists.
Despite its older origins, email marketing is still a viable source of affiliate marketing income. Some affiliates have email lists they can use to promote the seller's products. Others may leverage email newsletters that include hyperlinks to products, earning a commission after the consumer purchases the product.
Another method is for the affiliate to build an email list over time. They use their various campaigns to collect emails en masse, then send out emails regarding the products they are promoting.
Large media websites.
Designed to create a huge amount of traffic at all times, these sites focus on building an audience of millions. 
These websites promote products to their massive audience through the use of banners and contextual affiliate links. This method offers superior exposure and improves conversion rates, resulting in a top-notch revenue for both the seller and the affiliate.
One of the most well known sites is the Amazon affiliate program, Amazon Associates , which boasts the largest market share of affiliate networks (46.15%).
Other big-name affiliate marketing programs include:
AvantLink .
LinkConnector .
CJ Affiliate .
Affiliate Future .
ClickBank .
ShareASale .
FlexOffers .
Or, if you prefer, you can even reach out to retailers directly and see if they offer an affiliate program. If not, they may still be willing to offer you a special coupon or discount code to share with your audience to help drive traffic to their online shop.
Tips to Help You Become A Successful Affiliate Marketer
Ready to try your hand at affiliate marketing? Here are our top online marketing tips to help you get started.
Develop a rapport with your audience.
When beginning your affiliate marketing career, you'll want to cultivate an audience that has very specific interests. This allows you to tailor your affiliate campaigns to that niche, increasing the likelihood that you'll convert. By establishing yourself as an expert in one area instead of promoting a large array of products, you'll be able to market to the people most likely to buy the product.
Make it personal.
There is no shortage of products you'll be able to promote. 
You'll have the ability to pick and choose products that you personally believe in, or even products from your favorite brands, so make sure that your campaigns center around truly valuable products that consumers will enjoy. You'll achieve an impressive conversion rate while simultaneously establishing the reliability of your personal brand.
You'll also want to get really good at email outreach to work with other bloggers and influencers. Use a tool like ContactOut or Voila Norbert to gather people's contact information and send personalized emails to garner guest blogging and affiliate opportunities.
Start reviewing products and services. 
Focus on reviewing products and services that fall within your niche. Then, leveraging the rapport you have created with your audience and your stance as an expert, tell your readers why they would benefit from purchasing the product or service you are promoting. 
Almost anything sold online can be reviewed if there is an affiliate program — you can review physical products, digital software or even services booked online, like ride-sharing or travel resort booking. 
It is especially effective to compare this product to others in the same category. Most importantly, make sure you are generating detailed, articulate content to improve conversions.
Use several sources.
Instead of focusing on just an email campaign, also spend time making money with a blog, creating landing pages , posting on review sites, reaching out to your audience on social media and even looking into cross-channel promotions.
Test a variety of digital marketing strategies to see which one your audience responds to the most. Make frequent use of this technique.
Choose campaigns with care.
No matter how good your online marketing skills are, you'll make less money on a bad product than you will on a valuable one. Take the time to study the demand for a new product before promoting it. 
Make sure to research the seller with care before teaming up. Your time is worth a lot, and you want to be sure you're spending it on a product that is profitable and a seller you can believe in.
Stay current with trends.
There is serious competition in the affiliate marketing sphere. You'll want to make sure you stay on top of any new trends to ensure you remain competitive. 
Additionally, you'll likely be able to benefit from at least a few of the new marketing techniques that are constantly being created. 
Be sure you're keeping up to date on all these new strategies to guarantee that your conversion rates, and therefore revenue, will be as high as possible.
Benefits To Joining the BigCommerce Affiliate Program
Industry-leading commissions..
In the BigCommerce affiliate program , you receive a 200% bounty per referral and $1,500 per Enterprise referral, with no cap on commissions. 
Plus, the more referrals you drive through the program, the higher your commission tier will go. 
Also, there are no obligations or minimum commitments to join the program.
Strategic growth.
BigCommerce provides unique strategies to help you grow, increase your website's visibility and drive more sales . You'll be able to save time and money on content creation by linking to WordPress blogs, webinars and more with quality content developed by BigCommerce for your audience.
Powerful tracking.
Our affiliate dashboard offers a comprehensive look at your clicks, trials, sales and commissions. You can view your earnings, track metrics and performance and get paid at the same time every month.
A dedicated account manager.
You will have direct access to an affiliate manager who understands your business and your goals. BigCommerce will work with your team and our conversion rate experts to maximize your commissions and earnings per click. 
Promotion made easy.
In your dashboard, you will have easy access to our pre-made text links, banners and content. Promote BigCommerce anywhere on your site by simply inserting our affiliate links on your pages.
How to Join The BigCommerce Affiliate Program
If your audience is looking to launch an online business , migrate their ecommerce platform or simply interested in ecommerce content, we encourage you to apply for the BigCommerce affiliate marketing program . Our team will carefully review your application. 
Once approved, you will receive access to support, tracking, reporting, payments and have your own unique affiliate link to track every referral you generate. BigCommerce is committed to the success of our affiliate partners.
The Final Word
An elegantly straightforward process, affiliate marketing via reviews, blogs, social media, webinar software and other platforms is a new frontier in marketing that's just waiting to be utilized. 
Follow the tips included in this article, and you'll be able to engage your audience, convert passive readers into active consumers and enhance your paycheck one click at a time.
FAQs About Affiliate Marketing
Is affiliate marketing legal.
Yes, affiliate marketing is legal as long as the affiliate discloses their relationship with the merchant and informs their audience that they are receiving a commission of sales.
According to the FTC, an affiliate marketer must clearly and conspicuously disclose their relationship to the retailer, thus allowing the consumer to decide how much weight to give your endorsement. 
What are the best affiliate marketing products?
There are endless options for affiliate marketing products. But especially if you're looking to be a related or involved affiliate marketer, try choosing a product that is of interest to you or that you are somewhat knowledgeable about. 
For example, if you're an athlete, maybe try promoting health and wellness products such as diet and fitness services or sports equipment. Or, if you're interested in how to make money, you can be an affiliate for loans and investment services, credit card companies or BNPL providers like Affirm or Zip.
But regardless of whether you decide to be an involved or unattached affiliate marketer, make sure to choose a niche industry with products and services that are in high demand and have monetization potential. Of course, this will also mean that these niches are highly competitive, but you need to make sure there is actually an audience for the products you're promoting.
How much money can I make as an affiliate?
In the U.S. alone, affiliate marketing spend is projected to reach $8.2 billion in 2022 , up from $5.4 billion in 2017 — which means there's huge potential for those seeking to earn affiliate income.
Long answer short: There is no limit to how much money you can make as an affiliate marketer, but it largely depends on your niche market and how much time and effort you put into it.
For example, Ryan Robinson, a renowned affiliate marketer, reported over $19,000 in affiliate commissions in 2019, while The Wirecutter, another affiliate website, earned $10 million in revenue and later was sold to the New York Times for $30 million. But of course, this kind of success does not happen overnight.
In reality, affiliate income can range from a few hundred bucks per month to six figures per year. The more time you put into your work and the more followers you have, the more money-making potential you have.
What is the difference between referral and affiliate marketing?
The main difference is that affiliate marketing involves third-party brand advocates promoting products for a merchant for a flat fee, whereas referral marketing incentivizes existing customers for inviting their friends/family to purchase a brand's product or service.
Browse additional resources
Influencer Marketing: Strategies + Examples
30 Ecommerce Conversion Rate Optimization Steps to Help Boost Sales
Enterprise Ecommerce Platform Comparison Guide
Ecommerce Website Design Examples
The Leading Source of Insights On Business Model Strategy & Tech Business Models
What Is The Affiliate Business Model? The Affiliate Business Model In A Nutshell
Affiliation business models are an evolution of  advertising business models . Instead of making money based on a user action, like an impression or a click, they make money based on conversion. Under the affiliate business model, a business pays commissions to affiliates who promote and sell products on its behalf. Therefore, if the user converts through the link provided by the affiliate, it will generate a commission. That is why affiliate business models often have a completely different logic than advertising business models. Advertisers make money from bot impressions and clicks. The affiliate mostly makes money if there is a conversion (even though affiliate schemes also include pay-per-impression and pay-per-click campaigns).
Table of Contents
Understanding the affiliate business model
While affiliate marketing and the concept of revenue sharing predates the internet, the strategy has become a staple for many online businesses and has played a significant part in the success of eCommerce itself.
Entrepreneur and inventor William J. Tobin was the first person to implement affiliate marketing in an online business. The online flower retailer was founded in 1994 and had amassed almost three thousand affiliate partners before it was sold to Federated Department Stores six years later. Tobin was encouraged to patent his technology in 1996, but the patent itself was not issued until 2000.
This opened the door for Amazon who, after witnessing Tobin's success, launched its own affiliate program in 1996. The Amazon Associates affiliate program was the first such program made available to the general public. Webmasters could display custom banners that linked back to the Amazon website with a unique tracking ID and receive a percentage-based commission on any resultant sales.
Today, approximately 2.3% of all websites using advertising networks are Amazon Associates members . The model remains popular because it is a relatively passive source of income for merchants. For the affiliate, the business model allows them to promote products and earn an income without the hassle of shipping and customer service.
The essential elements of the affiliate business model
The affiliate business model relies on the interaction between two or more of the following elements:
The affiliate (publisher)
The affiliate is the entity that promotes a third-party product to its target audience in exchange for a commission on every successful sale. The first affiliates promoted products by reviewing them in blog posts, but products are now promoted on social media accounts and in videos.
The merchant (advertiser)
The seller of the product who may also be the product manufacturer. The merchant can be a large retail conglomerate such as Amazon or an individual craftsperson on Etsy.
The network (middleman)
In some cases, there is also a network that connects merchants with affiliates and handles product payment and delivery for a fee. Many affiliate networks rely on the affiliate business model to generate all their revenue.
The customer
Or the individual who buys the product after being referred by the affiliate. Historically, the customer was unaware that their purchase was part of affiliate marketing . But recent legislative changes made by the Federal Trade Commission (FTC) now stipulate that the affiliate must disclose its relationship to the merchant when promoting products and services.
Payment methods under the affiliate business model
There are five main ways an affiliate can be paid under the affiliate business model, although usually affiliates are mostly paid through pay-per-sale:
Pay-per-click (PPC) – where the affiliate is paid whenever their links are clicked. Note that in most cases, the affiliate must create and manage ad campaigns at their own expense and are only paid once a conversion (sale) takes place.
Pay-per-impression (PPI) – where the affiliate is paid when a consumer visits the merchant's site. In some cases, pay-per-impression also encompasses revenue based on how many times consumers view display or text ads.
Pay-per-lead (PPL) – here, the affiliate is paid when an individual clicks on an affiliate link and completes some desired action such as filling out an online form. Payroll software company Gusto pays $25 to affiliates for every lead that signs up for a free trial of its product.
Pay-per-call – where affiliates are paid for each call they make to a potential customer. This approach is favored by service companies such as home-improvement contractors and real estate agents.
Pay-per-sale (PPS) – the most common form of payment where the affiliate receives a percentage commission from every sale they facilitate. Merchants set the exact percentage, with rates varying according to the product category. For example, Amazon offers a 1% commission on baby products but 3% on headphones, musical instruments, pet products, and furniture.
Key takeaways:
Under the affiliate business model, a business pays commissions to affiliates who promote and sell products on its behalf. The Amazon Associates affiliate program was the first such program to be made available to the general public.
The affiliate business model may have up to four essential elements: the affiliate, the merchant, the network, and the customer. Many customers were unaware they were participating in the model until an FTC ruling forced affiliates to disclose their position.
The affiliate can earn money in five core ways: pay-per-click, pay-per-impression, pay-per-lead, pay-per-call, and pay-per-sale. In each case, the merchant dictates how much the affiliate will be paid for completing a certain action.
Key Highlights
Evolution from Advertising Models: Affiliate business models differ from traditional advertising models. Instead of revenue from user actions like impressions or clicks, affiliates earn money based on conversions generated through their promotions.
Conversion-Centric: Affiliates earn commissions when users convert through their referral links, setting it apart from advertising models that focus on impressions and clicks.
Affiliate Marketing Origins: Affiliate marketing 's history predates the internet, but it became prominent online. William J. Tobin implemented it in 1994, followed by Amazon's launch of the Amazon Associates affiliate program in 1996.
Amazon Associates: Amazon's affiliate program was the first available to the general public, enabling website owners to promote Amazon products and earn commissions on sales.
Popular and Passive Income: Around 2.3% of websites using advertising networks are Amazon Associates, showcasing the model's popularity. It's a relatively passive income source for merchants, and affiliates can earn without dealing with shipping and customer service.
Affiliate: Promotes third-party products for commissions, using various platforms like blogs, social media, and videos.
Merchant: Seller or manufacturer of the product being promoted, such as Amazon or individual craftspersons.
Network: Acts as a middleman connecting affiliates and merchants, often handling payment and delivery for a fee.
Customer: Purchases the product referred by the affiliate, and recent regulations require disclosing the affiliate's relationship to the merchant.
Pay-per-Click (PPC): Affiliates earn when their links are clicked, but actual earnings come from conversions (sales).
Pay-per-Impression (PPI): Payment when consumers visit the merchant's site, potentially based on ad views.
Pay-per-Lead (PPL): Affiliates earn for each desired action, like filling out forms.
Pay-per-Call: Payment for each call made to potential customers, commonly used by service companies.
Pay-per-Sale (PPS): Most common method, affiliates earn a percentage commission from each facilitated sale, with rates varying based on product categories.
Read Next: Google Business Model , Facebook Business Model , Asymmetric Business Models , Attention-Based Business Models .
Connected Business Model Types And Frameworks
What's A Business Model
Business Model Innovation
Level of Digitalization
Digital Business Model
Tech Business Model
Platform Business Model
AI Business Model
Blockchain Business Model
Asymmetric Business Models
Attention Merchant Business Model
Open-Core Business Model
Cloud Business Models
Open Source Business Model
Freemium Business Model
Freeterprise Business Model
Marketplace Business Models
B2B vs B2C Business Model
B2B2C Business Model
D2C Business Model
C2C Business Model
Retail Business Model
Wholesale Business Model
Crowdsourcing Business Model
Franchising Business Model
Brokerage Business Model
Dropshipping Business Model
Main Free Guides:
Business Models
Business Strategy
Business Development
Digital Business Models
Distribution Channels
Marketing Strategy
Platform Business Models
Revenue Models
Tech Business Models
Blockchain Business Models Framework
More Resources
About The Author
Gennaro Cuofano
70+ Business Models
Airbnb Business Model
Amazon Business Model
Apple Business Model
Google Business Model
Facebook [Meta] Business Model
Microsoft Business Model
Netflix Business Model
Uber Business Model
Business Engineering